International Internet Magazine. Baltic States news & analytics
Tuesday, 24.01.2017, 07:06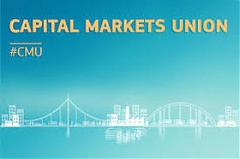 23.01.2017
Developing stronger and stable capital markets in the EU and the member states is crucial for the European development. CMU gives businesses access to alternative, more diverse sources of funding. The Commission suggests new CMU's review, which will assess the optimal ways for free capital movements across borders. Besides, it will increase the European companies' competitive and investment opportunities.
18.01.2017
Production in Latvia's construction sector in the third quarter of 2016 decreased 22 % as compared to July-September 2015, which was the biggest drop across the European Union member states, according to Eurostat's revised data.
18.01.2017
The spending of Lithuanian households on essential goods remains the lowest in the Baltic states, however, is rapidly catching up with Latvia, shows an index of household spending published by the research company Baltic Market Insights (Baltmi). According to the survey, Lithuanians spend an average of nearly 2 euros more than Latvians during a single visit to the store, however, are still behind Estonia, reports LETA/BNS.
17.01.2017
Residents of Lithuania are happier than Latvians and Estonians, however, all in all, people of all three Baltic states are not as happy as the world population, shows a World Barometer published by Win/Gallup International and Baltic Market Insights, writes LETA/BNS.
17.01.2017
With roughly 50 merger and acquisition deals announced in Latvia last year, the number of M&A deals in 2016 remained virtually unchanged from 2015, according to a report released by Murinus Advisers writes LETA.
17.01.2017
According to the data of the Central Statistical Bureau (CSB), the Latvian external trade turnover dropped slightly (0.6%) month-on-month. Within a month, the goods export and import values dropped by 0.1% and 1.1% respectively. Year-on-year, the goods export and import values posted positive growth by 3.4% and 3.2% respectively, which is a good performance, given the still low level of external demand.
16.01.2017
Lithuania and Latvia were the two Balts to post a decline in exports in the January-November period of 2016 year-on-year, while Estonia observed an increase, Eurostat said on Monday.
16.01.2017
Last year investments in commercial real estate property in Latvia for the fourth consecutive year exceeded EUR 300 mln, Colliers International consultancy informed BC.
16.01.2017
According to the initial estimates of Statistics Estonia, the population number of Estonia as at 1 January 2017 was 1,317,800, which is 1,850 persons more than at the same time a year ago.