International Internet Magazine. Baltic States news & analytics
Sunday, 26.03.2017, 19:56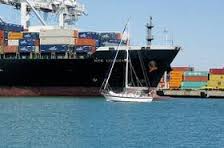 24.03.2017
The amounts of Latvia's exports and imports were both smaller than those of Lithuania and Estonia in January 2017, while Estonia reported the widest trade gap among the Baltic states, according to the Central Statistical Bureau's data.
23.03.2017
Increasing the use of wood in construction and in everyday products plays an important role in tackling climate change, developing green jobs - particularly in rural areas - and boosting the bio-economy. Wood industry's development is becoming a vital EU policy area to make European cities more save and sustainable.
23.03.2017
Latvia reported the biggest decline in registration of new commercial vehicles (trucks and buses) for the first two months of this year, according to the latest report released by the European Automobile Manufacturers Association (ACEA).
22.03.2017
Provisional data compiled by the Central Statistical Bureau (CSB) show that, compared to 2015, in 2016 the output of meat grew by 2% and output of milk by 0.8%. The most notable rise recorded in output of mutton and goat meat.
22.03.2017
The average purchase price of raw milk in Estonia was 325.53 euros per ton in February, 40% higher than in the same month a year ago, Statistics Estonia said on Wednesday.
22.03.2017
Over 50,000 people emigrated from Lithuania last year, in addition to nearly 14,000 in the first two months of 2017, according to the official statistics writes LETA/BNS.
21.03.2017
Having assessed the gradual pick-up in domestic economic activity and the improving situation of Lithuanian manufacturers in relevant foreign markets, the Bank of Lithuania projects that this year the economy will expand by 2.6%, while its growth rate next year will reach 2.8%. Wage growth, estimated to stand at 6.1% in 2017 and 5.7% in 2018, will outstrip the rising inflation rates. Such projections for economic and wage growth are higher than expected and announced at the end of last year.
21.03.2017
According to the data of the Central Statistical Bureau (CSB), compared to January, in February 2017 the average level of producer prices in Latvian industry grew by 0.4%. The prices of products sold on the domestic market increased by 0.5 % and prices of exported products by 0.4%. The prices of products exported to euro area countries increased by 0.6% and prices of products exported to non-euro area countries by 0.2%.
21.03.2017
According to Statistics Estonia, in February 2017, the producer price index of industrial output changed by 0.0% compared to January and by 3.9% compared to February 2016.
21.03.2017
According to Statistics Estonia, in 2016, the number of international traffic passengers served by Estonian ports increased by 4%, but the freight volume of ports in tonnes decreased by 4% compared to the previous year.
17.03.2017
Early in the 19990s, when the Berlin Wall had come down, enthusiasm about the perspectives for the future was unbridled in the Baltic Rim countries. Old ties were strengthened, new plans made, networks created, projects initiated, and numerous organisations from governmental to local levels founded within just a few years.