International Internet Magazine. Baltic States news & analytics
Sunday, 07.02.2016, 12:27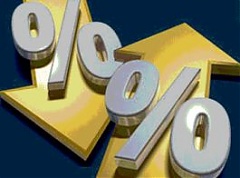 05.02.2016
According to Statistics Estonia, in January 2016, the change of the consumer price index was –0.1% compared to December 2015 and –0.6% compared to January of the previous year.
04.02.2016
The European Commission estimates that Lithuania's GDP grew by 1.6% in 2015 and forecasts that the country's economic growth will accelerate to 2.9% in 2016 and to 3.4% in 2017, informs LETA/BNS.
04.02.2016
Lithuania's energy dependency rate was one of the highest across the European Union (EU) in 2014, data from Eurostat showed on Thursday, cites LETA/BNS.
04.02.2016
The end of Europe's borderless Schengen area would cost the bloc more than 100 billion euros (110 billion dollars) in the long term, a French government-backed think tank said in a report released on February 3rd, informs LETA/BNS/DPA.
04.02.2016
Developing industry and creating new jobs in Estonia's East-Viru County will take up to 10 years, and a necessary precondition for the flourishing of the region is improvement of relations with Russia and end of economic sanctions, says Tiit Vahi, a former prime minister of Estonia with business interests in the region, informs LETA/BNS.
04.02.2016
Would-be coalition partners have differing opinions on how to formulate in the new government declaration Latvia's negative attitude to taking in additional refugees, informs LETA.
03.02.2016
Nevertheless smaller population number are facing severe material deprivation, number of people at risk of poverty is still growing in Latvia. Data of the survey conducted by the Central Statistical Bureau (CSB) in 2015 show that in 2014 606 thousand persons or 30.9% of the total population were at risk of poverty or social exclusion – 1.8 percentage points less than in 2013.
03.02.2016
Data compiled by the Central Statistical Bureau (CSB) show that, as compared to November 2015, in December 2015, industrial production output (according to seasonally adjusted data at constant prices) has decreased by 1.2%, of which by 3.6% in electricity and gas supply, whereas in manufacturing there was a rise of 0.1% and in mining and quarrying – of 3.7%. Compared to 2014, in 2015, volume of industrial production (according to calendar adjusted data at constant prices) went up by 3.4%.
03.02.2016
In Estonia, the number of deaths caused by cancer is smaller than the European Union average and remarkably less people younger than 65 die of cancer in Estonia than in the EU, results of a study carried out by Eurostat show, cites LETA/BNS.
03.02.2016
The number of crimes registered in Estonia last year fell to a record low level and the percentage of crimes that were solved rose, informs LETA/BNS.
03.02.2016
The Estonian Employers Confederation says well-managed immigration is one of the tools that will help to ensure that there will be enough workers and taxpayers in Estonia also 10 and 20 years from now, and expects the government to assume a leader's role in this, informs LETA/BNS.