International Internet Magazine. Baltic States news & analytics
Thursday, 12.12.2013, 04:36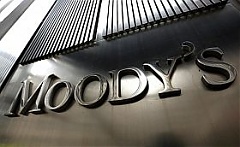 11.12.2013
Latvia has managed to achieve considerable economic recovery and, even though several macroeconomic risks remain, the introduction of the euro will mark a new era in Latvia, according to the most recent Moody's Analytics forecast, informs LETA.
10.12.2013
In order to improve the welfare system in Latvia, Ministry of Welfare is proposing three alternatives to the current system of calculating minimum subsistence level, as well as other changes, for instance, state-guaranteed retirement pension, informs LETA.
10.12.2013
These last months the Eastern partnership countries got worldwide attention. The reason for the increase of interest in these countries is due to a set of political events, decisions and actions that recently took place in that region. Before the Eastern Partnership Summit in Vilnius started, some Eastern partnership countries were facing a dilemma regarding the choice of their geopolitical future – a choice between the EU's model of integration and the Russian Eurasian course.
10.12.2013
Statistics Lithuania informs that in November 2013, compared to October, prices for consumer goods and services dropped by 0.2%. In November 2013, annual (November 2013, against November 2012) inflation stood at 0.4%.
10.12.2013
The financial means of Tallinn residents to purchase an apartment in dormitory suburbs are in a state of decline, SEB announced on Monday, informs LETA. Residents of Riga and Vilnius can now purchase a bigger standard apartment than a year ago.
10.12.2013
Latvia will most likely be the fastest growing economy in the European Union this year as well, the Finance Ministry predicts, informs LETA/Nozare.lv.
10.12.2013
Ireland's media have published the list of state gifts given to foreign dignitaries over the past ten years, revealing that Latvian Prime Minister Valdis Dombrovskis (Unity) has received the least expensive gift from the Irish government, informs LETA.
09.12.2013
Data compiled by the Central Statistical Bureau of Latvia indicate that, in the 3rd quarter of 2013, Gross Domestic Product (GDP) at current prices comprised LVL 4.3 billion (EUR 6.1 billion).
09.12.2013
Compared to November 2012 (1), average level of consumer prices in November 2013 reduced by 0.4%; prices of goods decreased by 1.0%, while prices of services rose by 1.0%. In comparison with the previous 12 months2, average level of consumer prices during the last 12 months increased by 0.1%.
09.12.2013
Latest seasonally adjusted data (at current prices) compiled by the Central Statistical Bureau of Latvia show that, compared to September 2013, manufacturing turnover in October 2013 has increased by 1.5%, of which by 2.5% in domestic market and by 0.3% in export. Manufacturing turnover (1) characterises monthly changes in demand for industrial goods and services on the market.
09.12.2013
According to the second estimates of Statistics Estonia, the gross domestic product (GDP) of Estonia increased by 0.7% in the third quarter of 2013 compared to the same quarter of the previous year.