International Internet Magazine. Baltic States news & analytics
Monday, 21.09.2020, 22:14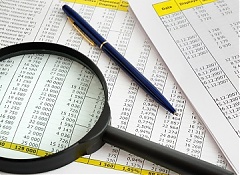 21.09.2020
Ukraine's ousted president Viktor Yanukovych, his associates and competitors might have used several Latvian banks for their illegal funds, including Aizkraukles Banka (now ABLV Bank), Baltikums Bank (now BlueOrange Bank, Baltic International Bank, now closed Trasta Komercbanka (TKB) and PrivatBank, said Re:Baltica investigative journalism center, citing FinCEN Files, LETA informed.
21.09.2020
Recipients of unreported wages receive by EUR 400 less in sick benefits than those who pay all taxes, said State Revenue Service general director Ieva Jaunzeme in an interview with the Latvian public radio, cites LETA.
21.09.2020
By the middle of September, unemployment rate in Latvia has declined to 8%, said State Employment Agency director Evita Simsone in an interview with the Latvian public television today, cites LETA.
18.09.2020
As Covid-19 continues to spread, also travelers returning to Latvia from Lithuania are required to self-isolate, according to the latest data released by the Center for Disease Prevention and Control (CDC), writes LETA.
18.09.2020
Data of the Central Statistical Bureau (CSB) show that at the end of the 2nd quarter of 2020 there were 20.0 thousand job vacancies in Latvia, which is 10.4 thousand vacancies or 34.2 % less than in the 2nd quarter of 2019. In public sector there were 8.1 thousand and in private sector 11.9 thousand job vacancies. Over the year, the number of job vacancies in private sector fell by 10.0 thousand or 45.7 %, while in public sector – by 0.4 thousand or 4.7 %.
18.09.2020
In Latvia, 51% of the surveyed population use computers that are more than four years old, writes LETA, according to a survey conducted by the Chinese electronics manufacturer Huawei in the Baltic States.
17.09.2020
The latest weekly number of novel coronavirus infections in Europe is higher than in March 2020, when the region went through the first peak of the pandemic, the World Health Organization's (WHO) top European official said on September 17th, cites DPA/LETA.
17.09.2020
Seasonally and calendar non-adjusted data of the Central Statistical Bureau (CSB) show that, compared to the 2nd quarter of 2019, in the 2nd quarter of 2020 hourly labour costs increased by 6.2% or 60 cents, reaching EUR 10.27. Seasonally adjusted data comprised 4.0%.
17.09.2020
Latvian business magazine the Telegraph has published an article on how the recent Covid-19 emergency situation affected the operation of the banks.
17.09.2020
According to Statistics Estonia, 56.5% of the population aged 16–74 used e-commerce in the last three months. Compared to last year, the overall popularity of e-commerce has remained the same, but the amounts spent on purchasing goods and services have increased. The results of the enterprise survey showed that more than half of the companies using the internet use paid cloud services.