International Internet Magazine. Baltic States news & analytics
Sunday, 17.02.2019, 22:25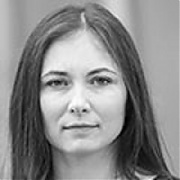 15.02.2019
Unemployment fell in the final quarter of last year to 4.4% in Estonia, which is the same low level as in the economic boom. As the unemployment figure has fallen however, so the indicators for the functioning of the labour market have improved.
14.02.2019
According to Statistics Estonia, in 2018, the labour force participation rate was 71.9%, the employment rate was 68.1% and the unemployment rate was 5.4%. The number of long‑term unemployed was the lowest of the last 20 years.
14.02.2019
In "DoingBusiness" rating upon the criterion of "investment attractiveness" Kazakhstan takes the 36th place (according to 10 indicators) among 190 countries. And today, the Republic provides the most favorable treatment for the investors among all the countries of the former-Soviet region.
13.02.2019
A flash estimate published by the Bank of Estonia puts the Estonian current account at 13 mln euros in deficit in December 2018, informed Bank of Estonia,
13.02.2019
In January this year, apartment prices in Soviet-era standard design houses in Riga's residential neighborhoods rose 0.1% from December 2018, according to the housing market price indicator drawn up by the Latvian Real Estate Association (LANIDA).
13.02.2019
n IV quarter 2018, the unemployment rate stood at 6%. The male unemployment rate stood at 6.4, female – 5.5%. In IV quarter 2018, the youth (persons aged 15–24) unemployment rate stood at 11.1%; and over a quarter, it increased by 1.2 percentage points.
13.02.2019
At the end of last year, the Board of the Freeport of Riga approved a new port development programme for the upcoming decade.he Development Programme 2019-2028 provides for significantly expanded operations at the Port of Riga, facilitating industrialisation and the entry of new companies into the territory of the Freeport of Riga, informed Freeport of Riga press service.
13.02.2019
Government revenues from environmental taxes amounted to 369 bn EUR in 2017 in the European Union (EU), compared with 264 bn EUR in 2002. Over the same period, the share of environmental taxes in total government revenues from taxes and social contributions1 decreased from 6.8% in 2002 to 6.1% in 2017.
12.02.2019
European digital single market has opened additional opportunities for corporate activity in the Baltic States. Recently, the two EU legislative institutions, i.e. the European Parliament and the Council of Ministers reached an agreement on the online sales of goods and supply of digital content and services.
12.02.2019
In 2017, of almost 18 million scientists and engineers in the EU, 59% were men and 41% women, infotmed Eurostat.
12.02.2019
The price of oil is set to decline substantially this year, which will reduce the export turnover of mineral fuels with a certain delay, Swedbank said LETA/BNS.