International Internet Magazine. Baltic States news & analytics
Thursday, 31.07.2014, 06:18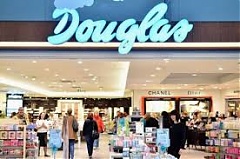 29.07.2014
Cosmetics and perfume retail company ''Douglas Baltic'' achieved EUR 27 million in consolidated turnover last year, which was 3.7 %more when compared to the company's previous financial year, informs NOZARE.LV/LETA.
28.07.2014
SIA Linas Agro, a subsidiary of AB Linas Agro Group, has refinanced its existing liabilities and attracted new capital to develop its business in Latvia. The credit line for working capital in the amount of 30 million euros has been granted by SEB and DNB banks in Latvia within the scope of the club loan with SEB Banka being the leading bank of the transaction. The funding is secured in equal parts - 15 million euros by each bank, says the company in a statement, informs ELTA/LETA.
25.07.2014
Lithuania is considering declaring a state of emergency in the entire country on Monday due to an outbreak of African swine fever at the "Idavang" pig breeding complex, Minister of Agriculture Virginija Baltraitiene announced. Currently, the state of emergency has been declared in Ignalina Region, reports ELTA/LETA.
25.07.2014
Estonian Minister of Agriculture Ivar Padar told Postimees that Estonia is likely to face a 10-14 million euro milk fine for exceeding the European dairy quota next spring, informs LETA.
25.07.2014
According to President Dalia Grybauskaite, Lithuania has offered quite substantial concessions to PKN Orlen, which owns Mazeikiai based petroleum refinery, and this company should assume responsibility for its actions, informs ELTA/LETA.
25.07.2014
The state-controlled energy group Lietuvos Energija, which develops new cogeneration power plant projects in Vilnius and Kaunas, has attracted particular interest of potential partners with 24 legal entities from 10 different states expressing an interest to participate in the development of power plant projects. Following an assessment of the results of a non-binding survey, which lasted from 20 June to 23 July, an official and open procedure for the selection of partners will be announced later, says Lietuvos Energija in a statement, informs ELTA/LETA.
25.07.2014
The new board of "Pasazieru vilciens" will soon decide whether to buy new trains or lease them, informs NOZARE.LV/LETA reffering to CEO of "Pasazieru vilciens" Andris Lubans.
24.07.2014
Construction supplies dealer "Depo DIY" turnover amounted to EUR 151.9 million in 2013, informs NOZARE.LV/LETA reffering to information provided by "Firmas.lv".
24.07.2014
Prime Minister Laimdota Straujuma (Unity) approves of the decision by the new board of the joint-stock company "Pasazieru vilciens" (Passenger Train) to halt the new train procurement deal, informs LETA reffering premier's press secretary Dzeina Tamulevica.
24.07.2014
The net profit of Danske Bank Estonia fell to 20.8 mln euros in the first half of this year from 28.6 million euros at the same time last year, informs LETA reffering to Postimees Online.
24.07.2014
After an outbreak of African swine-fever in one of the largest pig farms in Lithuania, the Food and Veterinary Service has halted the import of several pork product categories, including fresh pork meat, frozen pork, as well as various pork product - sausages, ground pork, packaged pork etc, informs NOZARE.LV/LETA.