International Internet Magazine. Baltic States news & analytics
Monday, 18.06.2018, 20:04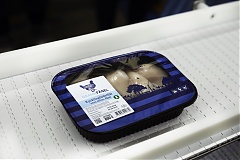 18.06.2018
Kekava poultry farm has started delivering products to retail chains in Sweden, the company's representatives reported LETA.
18.06.2018
Vermanitis, a popular self-service restaurant of the Lido chain in the Riga center, reopened on June15th after a month-long renovation, informs LETA.
18.06.2018
Indian sellers on the Amazon platform are using Estonia's e-residency program to access European markets and the Paypal payment system, the news portal Economic Times reports, cites LETA/BNS.
18.06.2018
Northern Europe is known for its open knowledge societies and innovative economies. Here in the north, the Baltic Sea region, the Nordic countries and the European Arctic overlap, and Finland is integral to each one. We are all Arctic, all Nordic and we hold a particularly central position in the Baltic Sea region. Over 40% of Finland's foreign trade is with countries around the Baltic Sea, and Sweden and Denmark by themselves account for a similar, high proportion of all foreign direct investment in Finland.
18.06.2018
All six of the Vairak Saules restaurant have resumed work today after police raided them earlier this week, LETA has found out. The restaurant chain's spokeswoman Laura Minskere also confirmed this information to LETA.
15.06.2018
The European Commission (EC) presented its proposal for the European Union (EU) Budget 2021- 2027 also known as the Multiannual Financial Framework (MFF), on 2nd May 2018. DBRS foresees a period of long and complex negotiations, particularly for those member states facing the prospect of higher contributions and those that might receive less funds.
15.06.2018
The government on June 14th endorsed the initial positions of Estonia for the negotiations on the European Union's next long-term budget, according to which the government is prepared to increase Estonia's contribution to the EU budget, reports LETA/BNS.
15.06.2018
Milk purchase prices in Lithuania dropped in May 2018, from April when they rose for a fifth month in a row. Egidijus Simonis, director of milk processors' associations Pieno Centras, says prices dropped due to a drought, informs LETA/BNS.
15.06.2018
Enterprise Estonia (EAS) has supported 20 projects aimed at strengthening regional competitiveness in Jarva, Laane, Tartu, Viljandi and Valga counties with approximately 20 million euros, informs LETA/BNS.
15.06.2018
European Lingerie Group (ELG), previously known as Lauma International, with a transaction completed on Thursday acquired French online store Dessus-Dessous, which specializes in online sales of luxury lingerie brands, informs LETA/BNS.