International Internet Magazine. Baltic States news & analytics
Monday, 25.07.2016, 11:04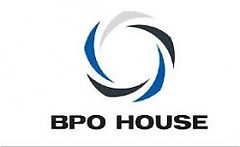 25.07.2016
BPO House, Lithuana's company of rental of business processes with two thirds of its clients being foreign-capital companies, has signed a three-year contract on accounting services with Norway's Oug accounting company, lrytas.lt news portal said, informs LETA/BNS.
19.07.2016
Euronews unveils its revamped website euronews.com, offering an original user experience, based on the concept 'All Views'. Through a 'responsive web design' interface, the new website meets consumer needs and habits, in information-seeking across all types of platforms, BC informs Lydie Bonvallet Head of Press and Public Relations.
19.07.2016
The Estonian dairy company Estover Piimatoostus saw sales revenue decline by a tenth to 24.2 mln euros last year but managed to increase net profit by 11% to 2.5 mln euros regardless of a significant drop in raw milk and dairy product prices, informs LETA/BNS.
19.07.2016
The former State Revenue Service head Inara Petersone becomes executive director at the Rigas Vilni publishing house on Monday, July 18, reports LETA.
18.07.2016
Latvian egg producer Balticovo last year generated EUR 45.9 mln in turnover, up 7 % from 2014, when the company's turnover was EUR 42.8 mln, and showed a profit of EUR 5.6 mln at a more than double growth compared to the 2014 profit of EUR 2.15 mln.
18.07.2016
Consolidated revenue of the Sorainen AS legal services group increased 6 % year over year to 9.3 mln euros in 2015 and profit grew 13 % to 2.6 mln euros.writes LETA/BNS.
18.07.2016
Estonia is one of the European Union member states the most successfully implementing the rules of the EU common market, whereas one of the areas where Estonia has room for improvement is public procurements, writes LETA/BNS.
18.07.2016
EfTEN Kinnisvarafond II AS and KanAm Grund Kapitalverwaltungsgesellschaft mbH today announced BC that EfTEN has acquired the Domina Shopping Center from KanAm.
18.07.2016
The first Shell fuel retail stations will be opened in Latvia in July, and by the end of the year Shell plans to open a a total of ten fuel retail stations, the company's representatives reported, cites LETA.
18.07.2016
Jessy Investments B.V., a company of the listed Estonian gaming operator Olympic Entertainment Group (OEG), entered into an agreement to sell to East Capital group company ECB3 Tallinn OU its 100 % holding in its Estonian subsidiary Kesklinna Hotelli OU that owns the hotel and entertainment complex in which the Hilton Tallinn Park hotel and OEG's flagship Olympic Park Casino are located, writes LETA.