International Internet Magazine. Baltic States news & analytics
Saturday, 01.10.2016, 06:14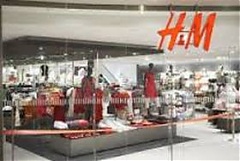 30.09.2016
During the third quarter of its current fiscal year which closed in August, Swedish clothing retailer Hennes & Mauritz (H&M) generated SEK 94 mln (EUR 9.7 mln) in Latvian sales, which was a 3 % increase against the same period a year ago, according to the company's financial report reports LETA.
30.09.2016
The listed Estonian gaming operator Olympic Entertainment Group (OEG) announced on Friday that its Polish subsidiaries' applications for a new operating license have been rejected, reported LETA/BNS.
30.09.2016
The number of guests in Riga hotels and other tourist facilities this year might grow by about 10 %, said Riga Tourism Development Bureau (RTAB) head Vita Jermolovica in an interview with LETA.
29.09.2016
The global technology group ABB is about to open a regional business service center in Ulemiste City, Tallinn on Oct. 11, reports LETA/BNS.
29.09.2016
Graanul Invest AS is not in an active investment phase now and is focusing primarily on developing its investment in Belgium, Raul Kirjanen, one of the owners of Graanul Invest, said at the Ariplaan 2017 (Business Plan 2017) conference of Aripaev, writes LETA.
29.09.2016
The listed Polish importer and distributor of spare parts for motor vehicles Inter Cars has opened a 1,000 square meter warehouse and representation in the Estonian capital Tallinn and plans to expand to Tartu, Parnu and East-Viru County in the near future, writes LETA/BNS.
29.09.2016
Estonian private and public sector transit firms have pooled resources and posted a representative to the Estonian embassy in Kazakhstan for one year for which the Ministry of Economic Affairs and Communications and Enterprise Estonia did not find money, the daily Eesti Paevaleht says.
29.09.2016
Experts expect that the third natural gas supplier will help create a better competitive environment in Lithuania, which has until now imported gas from two sources, reports LETA/BNS.
29.09.2016
The number of new apartments currently up for sale in Tallinn is big enough to satisfy a whole year's demand, Eften Capital AS manager Viljar Arakas said LETA/BNS.
29.09.2016
Estonia and Poland have opened a criminal investigation into large-scale fraud and subsequent money laundering believed to have caused damage worth more than 5 mln euros, writes LETA/BNS.
28.09.2016
One of the biggest airlines in the world, Turkish Airlines, is opening a customer service centre in Vilnius to service its clients in Scandinavian and Baltic countries, BC informed Turkish Airlines representative.