International Internet Magazine. Baltic States news & analytics
Saturday, 31.10.2020, 06:59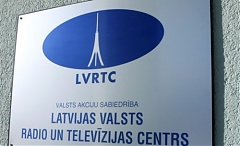 30.10.2020
The Supreme Court of Latvia has overruled the conviction of several defendants that were tried in the so-called digital television case, informs LETA.
30.10.2020
Lithuania's seasonally and calendar adjusted gross domestic product shrank 1.4% to 35.9 billion euros in the first three quarters of 2020, compared to January-September, 2019, writes LETA/BNS.
30.10.2020
According to Statistics Estonia, in September 2020, the turnover of retail trade enterprises was 643 mln euros. Compared to September 2019, turnover increased by 6% at constant prices.
29.10.2020
The annual (October 2020, compared to October 2019) inflation provisional estimate calculated based on the HICP stands at 0.5% in Lithuania.
29.10.2020
Estonian Prime Minister Juri Ratas and French President Emmanuel Macron on October 28th signed a declaration on strategic partnership between the two countries, informs LETA/BNS.
29.10.2020
The Estonian government has allocated 310,500 euros to the Health Board for the purchase if the coronavirus drug Remdesivir, informs LETA/BNS.
29.10.2020
Turnover of Liepkalni bakery last year increased by 10.5%, reaching EUR 8.955 million, while the company's profit increased almost twice to EUR 542,676, writes LETA, according to Firmas.lv business database.
29.10.2020
While investments in the Estonian food industry did not come to a halt in the first six months of this year, the crisis may have an impact on the decisions to be made in the future, the manager of the Estonian Food Industry Association, Sirje Potisepp, says, cites LETA/BNS.
29.10.2020
The European Commission on Wednesday proposed an EU directive to ensure that the workers in the EU are protected by adequate minimum wages allowing for a decent living wherever they work, informs LETA/BNS.
29.10.2020
The National Electronic Mass Media Council (NEPLP) has found several serious violations in the operations of two Russian-language broadcasters - Pirmais Baltijas Kanals (PBK) television channel and Radio PIK station, writes LETA.
29.10.2020
If the epidemiological situation in Latvia continues to deteriorate, the next measures taken by the government would involve even tighter restrictions on gatherings, public catering and education, Health Minister Ilze Vinkele told LETA.