International Internet Magazine. Baltic States news & analytics
Friday, 20.01.2017, 11:57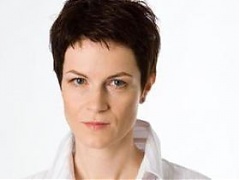 09.01.2017
In Latvia, dual citizenship is permitted only with the EU and NATO member states. Dual citizenship with other countries is allowed only to descendants of exiles/deported, descendants of Latvians (again, not for all) and persons, who have obtained Latvian citizenship for special merits. In all other cases, dual citizenship with "unauthorized" country is prohibited and entail deprivation of citizenship of Latvia. A person deprived of citizenship, if it was not able to appeal the decision in court, further can restore the citizenship of Latvia only through naturalization.
06.10.2016
TEDER Law Firm has joined Nextlaw Global Referral Network, the largest legal referral network in the world, with 283 member firms, 18 600 lawyers covering 160 countries. Joining the network will enable TEDER Law Firm to provide seamless, operative and high quality cross-border services by connecting its clients to a network of top tier lawyers around the world, BC told TEDER LAW firm representative.
29.09.2016
Estonia and Poland have opened a criminal investigation into large-scale fraud and subsequent money laundering believed to have caused damage worth more than 5 mln euros, writes LETA/BNS.
20.09.2016
Lithuania's Defense Ministry on Tuesday said it was recalling Defense Attache to Russia Saulius Pikturna due to marriage to a resident of Crimea annexed by Russia, reports LETA/BNS.
12.09.2016
Germany's Karcher-Futuretech maintains it did not supply any kitchen utensils to Lithuanian company Nota Bene, which later sold the items to Lithuania's Armed Forces, public relations chief of the German enterprise said LETA/BNS.
08.09.2016
MG Baltic president questioned by Lithuania's Special Investigation Service.
07.09.2016
The board of the Financial and Capital Market Commission (FCMC) has decided to prohibit Estonia's Versobank from providing financial services in Latvia: attracting new customers in the territory of Latvia as well as the bank is requested to terminate contractual relationship with current customers, LETA was informed by FCMC spokeswoman Agnese Licite.
06.09.2016
The Latvian foreign services so far have not received any information about Latvian truckers who might be affected by the protest campaigns in the region of Calais port city in France where French farmers and truckers are blocking roads to this city, demanding to close the illegal migrant camp in this area, reports LETA.
06.09.2016
Where almost all the people granted international protection by Latvia under the European Union migrant distribution plan have left the country, none of such people relocated to Estonia have left, reports LETA/BNS.