International Internet Magazine. Baltic States news & analytics
Monday, 09.12.2013, 12:59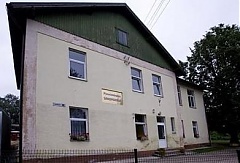 06.12.2013
In what could be described as extreme caution since the November 21 supermarket tragedy [under investigation] in Riga, many entities are checking, double checking, and in many cases, questioning the quality of building construction, and all required paperwork thereof. A case in point surfaced today as the Plavniekkalna Primary School was ordered closed by the Keklava Region Council after it found out that the building had not been through final inspection following renovation, informs LETA.
17.10.2012
Question: I was refused guarantee service in a company which sold me a TV-set one and a half year ago in Latvia. The motive was that the guarantee period for that TV model is only 1 year. However I've heard that the guarantee period in Latvia may not be less than 2 years. Is it so?
02.10.2012
Question: I'm facing a situation which is quite common nowadays in Latvia. I own a company, which is unable to settle its debts: my clients have failed to pay and the company has no means to settle accounts with suppliers. I've heard that upon certain circumstances a company has an obligation to submit insolvency application. What could be those circumstances?
06.09.2012
Question: I would like to establish a new limited company (SIA) where share capital will be divided 50/50 between my business partner and me in Latvia. I've heard that such participation in a company may cause problems. Why?
09.07.2012
Question: I've received a letter of claim by Motor Insurer's Bureau for compensation of losses. The letter indicates that I own the car which caused road accident thus inflicting losses to third persons. However I have sold the car a year ago and didn't commit this road accident. Is it lawful for Insurers' Bureau to claim these losses?
26.06.2012
Question: Upon termination of lease relations the lessee has left his property in the premises. After some time it appeared that air-conditioner installed in the ceiling belongs to the bank. The bank demanded the return of it. However, it is impossible to remove the air-conditioner without damaging the ceiling. The bank refused to compensate the damage and demands air-conditioner. What shall I do in this case?
01.06.2012
Question: I've inherited a quarter of an apartment and would like to divide it with other owners. How can I do that?
22.05.2012
Question: Recently I've bought a car from a private individual and registered the purchase with Road Traffic Safety Department (CSDD). No written agreement for the purchase was signed between us. The next day I've found a significant transmission defect. May I return the car to the seller and get the price back?
11.05.2012
Question: I'm pregnant from a man I do not intend to marry. He wants a child to have his surname, which is unacceptable to me due to many reasons. First of all I'm concerned that a family shall have the same surname. The family, however, is my children and me. Furthermore, we already have one child who has my surname and therefore I'm sure that a brother and a sister shall share the same surname considering they will go to same school and further in life will spend a lot of time together. Is father entitled to give his surname to the second child? What should I do in order to prevent it? Will this be decided in his or my favor when we come to register the baby?
23.04.2012
Question: Is it allowed to advertise gambling in internet in Latvia?
05.04.2012
Former Latvia's First Party/Latvia's Way Chairman Ainars Slesers plans to launch a real estate business in summer 2012. In an interview with LETA, Slesers reveals that he plans to build and develop new properties.