International Internet Magazine. Baltic States news & analytics
Saturday, 01.10.2016, 02:48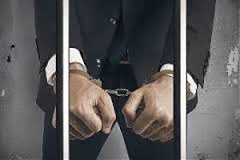 29.09.2016
Estonia and Poland have opened a criminal investigation into large-scale fraud and subsequent money laundering believed to have caused damage worth more than 5 mln euros, writes LETA/BNS.
06.09.2016
The Latvian foreign services so far have not received any information about Latvian truckers who might be affected by the protest campaigns in the region of Calais port city in France where French farmers and truckers are blocking roads to this city, demanding to close the illegal migrant camp in this area, reports LETA.
06.09.2016
Where almost all the people granted international protection by Latvia under the European Union migrant distribution plan have left the country, none of such people relocated to Estonia have left, reports LETA/BNS.
02.09.2016
The letter of guarantee for 450,000 euros signed by the Center Party's former secretary general Priit Toobal could in the worst case lead to the impoundment of the party's assets, freezing of its accounts and banishing of Edgar Savisaar from the job of chairman of the party, reports LETA/BNS according the Postimees daily said.
01.09.2016
Upon analyzing materials of an administrative probe against State Environmental Service head Inga Kolegova, the State Revenue Service has concluded that she has failed to provide full and accurate information about large transactions in her declaration of assets and income, the Revenue Service's representatives informed. In line with the Latvian Administrative Offenses Code, the materials of the case have been forwarded to the Corruption Prevention Bureau (CPB) for investigation, reports LETA.
30.08.2016
Inspectors from the State Environmental Service last weekend discovered 38.5 tons of unregistered fish aboard a fishing boat in Ventspils, representatives of the State Environmental Service informed LETA.
26.08.2016
The dinner and hunt for business figures in the Panevezys district, northern Lithuania, was organized Latvia's Agriculture Minister Janis Duklavs, Lithuania's Agriculture Minister Virginija Baltraitiene says in press release today.
24.08.2016
The Latvians who live and work in foreign countries provide around EUR 500 million a year to the Latvian economy, Peteris Elferts, the Foreign Ministry's Ambassador-at-Large for diaspora, said on public radio Wednesday, cites LETA.
22.08.2016
During the first six months this year, the Financial Police Department of the State Revenue Service forwarded 30 criminal cases to the prosecutor's office for launching criminal prosecution, according to the Revenue Service's results for the first six months of 2016, writes LETA.
18.08.2016
A member of the board of the Estonian dairy company AS Tere, Oliver Kruuda, and chairman of the company's supervisory board Allan Viirma who were detained as suspects in a tax fraud case on Tuesday were released on Wednesday evening, reports LETA/BNS.