International Internet Magazine. Baltic States news & analytics
Monday, 19.08.2019, 07:19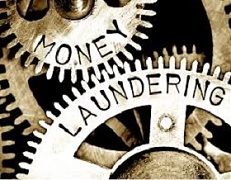 16.08.2019
Finnish authorities are accusing two men originally from Estonia of extensive money laundering and the Finnish National Bureau of Investigation (NBI) believes that Russian organized crime is behind the money laundering scheme, Finnish public broadcaster Yle reported on Friday reffered LETA.
13.08.2019
On the occasion of the 30th anniversary of the Baltic Way, Prime Minister Krišjānis Kariņš has invited Jüri Ratas, Prime Minister of Estonia, and Saulius Skvernelis, Prime Minister of Lithuania, to visit Latvia on 23 August. The officials will hold a meeting, as well as attend celebration events, informed Sabīne Spurķe Press Secretary to Cabinet of Ministers
13.08.2019
The Lithuanian government removed a Belarusian firm from the tender process for a Gas Interconnector Poland-Lithuania (GIPL) construction contract due to its business ties with Russian companies and contacts with individuals deemed as posing risks, according to documents available to LETA/BNS.
12.08.2019
The Archimedes Foundation is distributing altogether 12.5 mln euros for the learning mobility of Estonia's education field in the 2019 round of applications of the European Union's education, youth and sport program Erasmus+, informed LETA/BNS.
12.08.2019
There is a real need to connect two debates that are happening simultaneously in the European political space: the discussion around the 2050 decarbonization strategy and the issue of guaranteeing the daily energy security of our continent.
12.08.2019
The Latvian Agriculture Ministry has called on the European Commission to monitor Ukrainian egg producers more closely in order to protect consumers in the European Union from salmonella infection, LETA was told at the ministry.
12.08.2019
The consolidated revenue of the Finnish department store operator Stockmann for the first half-year declined 5.5% to 449.5 mln euros, while the 2.7-mln-euro operating profit turned into an operating loss of 11.2 mln euros, Stockmann told the stock exchange.
09.08.2019
In 2016 there were 5 537 deaths of European Union (EU) residents caused by accidental drowning and submersion. The figure has been falling each year since a peak of 6 090 deaths in 2013 and corresponds to an EU average of 1.1 deaths per 100 000 residents, informed Eurostat.
09.08.2019
Emperia Holding, a Polish company controlled by Vilnius-based Maxima Grupe, is selling its IT subsidiary, Infinite, and will plow the proceeds into expansion in Poland, informed LETA/BNS.
08.08.2019
New EU rules will ensure quicker and more effective resolution of tax disputes among the states, making life easier and offering much more tax certainty for businesses and individuals experiencing double taxation issues.
07.08.2019
Following Amber Grid's announcement of its intention to award a contract, worth almost 100 million euros, for the construction of the Lithuanian part of the Gas Interconnector Poland-Lithuania (GIPL) to Alvora, Poland's energy facility builder Rafako, another bidder, says the Vilnius-based gas pipeline and engineering network construction company may pose a threat to national security, informed LETA/BNS.