International Internet Magazine. Baltic States news & analytics
Friday, 24.05.2013, 18:35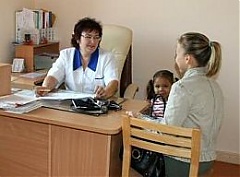 24.05.2013
An especially bleak scenario heralds a fall of the number of doctors in Estonia from 4,500 to 2,500 in 20 years since already now, every 7th doctor working in Estonia is in retirement age while an increasing number of medical school graduates leave Estonia after graduation, LETA/Postimees writes.
20.05.2013
Lithuanian President Dalia Grybauskaitė was awarded the Doctor of Humane Letters, Honoris Causa, at Georgetown University. The honorary doctorate was conferred to the President for "political leadership, truth, transparency and responsibility."
20.05.2013
To solve unemployment problems public bodies, business, academics and non-governmental organizations have defined the main directions for increasing employment in Lithuania: by encouraging business and creating new jobs, reports LETA/ELTA.
18.05.2013
Prime Minister of Lithuania Algirdas Butkevicius says that in the development of employment program, business, the Government, education and the youth have to cooperate, reports LETA/ELTA.
17.05.2013
The Danube Region covers the territory of 8 EU countries (Germany, Austria, Hungary, Czech Republic, Slovak Republic, Slovenia, Bulgaria and Romania) and six non-EU countries (Croatia, Serbia, Bosnia and Herzegovina, Montenegro, Ukraine and Moldova). Since 2011, the Commission assists the region in overcoming existing social, economic and environmental problems.
16.05.2013
The U.S. Embassy in Latvia has announced the launch of this year's competition for the Fulbright Foreign Student Program and the Fulbright Visiting Scholar Program for academic year 2014-2015, LETA was informed by the U.S. Embassy's Press and Culture Department.
16.05.2013
Representatives of Lithuanian Business Confederation (LVK) urge school leavers to consider seriously the choices of further studies. They claim that professionals of technological science have much better prospects in today's job market, informs LETA/ELTA.
15.05.2013
According to Statistics Estonia, the unemployment rate was 10.2% in the 1st quarter of 2013. The unemployment decreased compared to the 1st quarter of the previous year but increased compared to the previous quarter. The unemployment of young people aged 15–24 increased more rapidly.
15.05.2013
BBC praises Estonia for its internet-dependence, fun, simple and cool approach to programming, and computer teaching to children in their early school steps in BBC's article published on May 15, reports LETA.
15.05.2013
Pension issues in the EU member states are regulated by the so-called supplementary division of competences and are subject to different means from numerous policies. Several Commissioners are responsible for integration process concerning persons under retirement age, i.e. mostly those on pensions. At the same time, these issues are, generally, within the member states competence. Hence, most of them need both political and socio-economic solution.
15.05.2013
After a lengthy break, the commission for accreditation of universities and colleges' curricula yesterday accredited several study programs, the Education and Science Ministry confirmed to LETA.