International Internet Magazine. Baltic States news & analytics
Wednesday, 26.06.2019, 09:28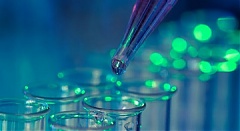 25.06.2019
New European Innovation Council (EIC) will help researchers in the states to turn their most radical ideas into innovative and "revolutionary" technologies. The EIC has three spheres of support: coaching, networking and funding. About €3 billion is provided during 2018-20 to fund most talented innovators and help the SMEs to scale up and expand beyond European borders.
05.06.2019
All Estonian high school students with advanced proficiency in English will soon be able to take an international C1 level English exams and obtain a corresponding certificate for free -- pilot testing has already begun with 675 students participating all over Estonia, informed LETA/BNS.
03.06.2019
The Kaunas Clinics is set to begin treating patients using the gamma knife, a neurosurgical instrument that allows surgeons to perform brain surgery without opening the skull, informed LETA/BNS.
28.05.2019
The Estonian three-party government coalition's decision to postpone increasing research spending to the promised one percent of GDP came as an unpleasant surprise to head of Estonia's universities, according to the Postimees reports LETA/BNS.
21.05.2019
The listed Estonian builder Merko is to build the school and sports buildings of Turi Basic School for 11.4 mln euros and the construction work is scheduled to be completed in August 2020, Merko told the stock exchange.
20.05.2019
The Rector's Conference (ASEF) and the Student's Forum, which is the official dialogue partner at the meetings of the Ministers of Education of the member countries of the Asian European Forum (Asia-Europe Meeting, ASEM), were held in Bucharest on May 11-15, 2019.
16.05.2019
The City of Tartu, the University of Tartu and the Estonian University of Life Sciences are about to establish a nonprofit by the name of MTU Tartu Valismaalaste Teenuskeskus, or Tartu Service Center for Foreigners, that will seek to help foreigners who have arrived in southern Estonia for study or work to settle in, informed LETA/BNS.
09.05.2019
Lithuania's government on Wednesday granted a special status to the Vilnius-based European Humanities University (EHU), informed LETA/BNS.
09.05.2019
Dalius Misiunas, a former CEO of the Baltics' largest retailer Maxima Grupe and the state-owned energy group Lietuvos Energija, has been elected as the next rector of Lithuania's ISM University of Management and Economics, reported LETA/BNS.
08.05.2019
Lithuania is due to sign an agreement with the European Organization for Nuclear Research (CERN) on the establishment of incubators in Vilnius and Kaunas, the only in Central and Eastern Europe, informed LETA/BNS.