International Internet Magazine. Baltic States news & analytics
Saturday, 30.05.2015, 03:17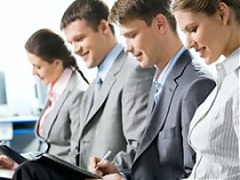 29.05.2015
Youth employment indicators continue to improve in Latvia, while situation among adults still indicates lower dynamics, this according to the director of the State Employment Agency, Inese Kalvane, in an interview with the LNT show "900 sekundes", cites LETA.
22.05.2015
The team of the Department of Semiconductor Physics of the Vilnius University, headed by professor Juozas Vidmantis Vaitkus, following the framework of the AIDA project (4 year project within the EU FP7 Research Infrastructures programme) was to study the possibility to use a microwave absorption technique for radiation monitoring in the proton irradiation facility at CERN. The Vilnius University team produced a cost effective, flexible and easy to handle fluence monitoring system, reports BC university's press service.
20.05.2015
The successful mission of Estonia's first student satellite ESTCube-1 ended on Tuesday when the satellite that was flown to the space a little over two years ago stopped operating, LETA/Postimees Online reports.
20.05.2015
The University of Latvia has been graded with four stars in the "QS Top Universities Stars" ranking of universities, the University of Latvia's Press Center informed LETA.
19.05.2015
On Monday, 18 May the Minister for Education and Science of Latvia, Marite Seile chaired the meeting of the Education, Youth, Culture and Sports Council in Brussels. The Council adopted conclusions on reinforcing youth work, highlighting its contribution to personal development, social inclusion, cultural diversity and active citizenship, informs eu2015.lv.
18.05.2015
The Prosecutor General's Office in Latvia has opened a criminal process on termination of the Skolas.lv school portal project.
14.05.2015
Latvia may have to consolidate the 2016 state budget by 0.3% of the gross domestic product, as Martins Zemitis, economic advisor at the European Commission Representation in Latvia, told reporters today, cites LETA.
14.05.2015
Latvia is in 24th place in global school rankings released by the Organization for Economic Cooperation and Development (OECD) – ahead of Lithuania but way behind Estonia. Asian countries are in the top five places, reports LETA/BBC.
13.05.2015
Data of the Central Statistical Bureau (CSB) show that in the 1st quarter of 2015 unemployment rate (the number of unemployed persons in the total number of economically active population) accounted for 10.2%, which is 1.7 percentage points less than a year ago.
13.05.2015
In an interview today on Latvian Radio, Education and Science Minister Marite Seile said that Latvian schools with a small number of pupils will not be able to employ a disproportionate number of teachers, reports LETA.
12.05.2015
With the implementation of the new teachers' salary model, at least 70% of Latvia's teachers could see their salaries grow, reports LETA, according to Education and Science Minister Marite Seile.