International Internet Magazine. Baltic States news & analytics
Saturday, 31.01.2015, 01:13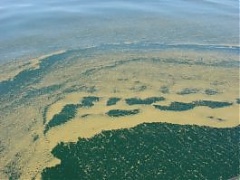 30.01.2015
Data collected by the EU's Environment Agency shows high concentration of 'acute risk threshold' (ART), likely to cause death, and a concentration of 'chronic risk threshold' (CRT), likely to cause long-term impacts, e.g. decreased breeding rate or increased vulnerability to diseases. Potential negative effects of toxic organic chemicals on freshwater ecosystems are increasing in EU.
30.01.2015
After a visit to the Vilnius Child Development Centre, the only facility in the country providing complex treatment to children with development and behavioural disorders, Lithuanian President Dalia Grybauskaite spared no criticism to the Health Ministry, reports LETA/ELTA.
30.01.2015
Estonian government's traffic commission concluded on Thursday that the road traffic situation has not in essence improved in recent years and is still unsatisfactory in 2015, LETA/Public Broadcasting reports.
30.01.2015
Russia is not threatening the security of Latvia, Russian Ambassador to Latvia Alexander Veshnyakov said during his meeting yesterday with Defense Minister Raimonds Vejonis (Greens/Farmers), cites LETA/ELTA.
30.01.2015
With 76 votes in favour, the Estonain Riigikogu passed the Procurement, Handling and Transplantation of Cells, Tissues and Organs Act, initiated by the Government of the Republic, which establishes the conditions and procedures for the procurement, handling and transplantation of human tissues, cells and organs, and the order and liability of state supervision, the parliament's press service reports LETA.
29.01.2015
Latvian Transport Minister Anrijs Matiss (Unity) has invited Finland to take active part in implementation of the standard-gauge railroad Rail Baltica project and in the work of the Rail Baltica joint venture, taking into consideration the project's importance for the entire Nordic-Baltic region, LETA learned from the Transport Ministry.
29.01.2015
Member of the European Parliament Valentinas Mazuronis together with Slovakian MEP Richard Sulik have asked to include in the European Parliament's plenary sitting agenda the issue of Germany's protectionist actions limiting competition between road carriers, informs LETA/ELTA.
29.01.2015
In an interview on Latvian Television this morning, State Revenue Service General Director Inara Petersone said that during her discussions with the management of the Gan Bei restaurant chain this week, she believes that the company has realized its mistakes and would like to continue work, informs LETA.
29.01.2015
Pesticides are mainly used in agricultural production to keep crops healthy and prevent them from being destroyed by pests and diseases. Commission proposed a substitution for some pesticides that would protect yield and consumers' health.
29.01.2015
The price of heat should fall by a fifth, after heat sector reform in Vilnius and Kaunas is completed and biofuel, natural gas and waste-fired combined heat and power plants are opened, reports LETA/ELTA.
29.01.2015
On 27 January 2015, the Latvian Presidency of the Council of the EU, the European Economic and Social Committee (EESC) and the Europeans Throughout The World (ETTW) jointly organised a conference entitled "Basic European Right to Free Movement Under Threat", reports BC Latvian MFA.