International Internet Magazine. Baltic States news & analytics
Thursday, 05.05.2016, 05:51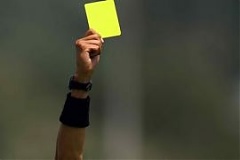 03.05.2016
The Lithuanian parliament has backed neighboring Poland's initiative to show a "yellow card" to Brussels' proposal that posted workers in EU member countries receive equal pay as local workers, informs LETA/BNS.
03.05.2016
Increased labor migration raised the number of residence permits issued to foreigners in Estonia by one-third in 2015, figures available from the Police and Border Guard Board show, cites LETA/BNS.
03.05.2016
Estonian port company AS Tallinna Sadam (Port of Tallinn) is looking for ways to make use of the Muuga coal terminal, which has been out of use for four years and is in talks to store cargo there, informs LETA/BNS.
03.05.2016
Latvian residents' attitude to asylum seekers continues to be negative, according to a public opinion survey carried out by SKDS in April 2016, as the Diena newspaper reports today, cites LETA.
03.05.2016
The average price per square meter of apartments in Tallinn in April 2016 was 1,588 euros, 1.8% higher than the year before, it appears from statistics of the Estonian Land Board, cites LETA/BNS.
03.05.2016
From September 1, 2010, when the micro enterprise tax was introduced in Latvia, till May 1, 2016, Latvian authorities have received a total of 77,658 applications from tax payers seeking the status of microenterprise tax payers.
03.05.2016
Estonia's aim is to have a bigger say in global security issues and one of our biggest foreign political goals after EU presidency is becoming a temporary member of the United Nations Security Council, Estonian Prime Minister Taavi Roivas said on May 2nd during meetings at the UN headquarters in New York, informs LETA/BNS.
03.05.2016
The fact that the cooperation partners of Latvian ports include business people closely tied to Russia's political elite may have adverse effects on the Latvian national economic security interests, the Latvian Security Police said, cites LETA.
03.05.2016
The Lithuanian government approved on May 2nd the legislative amendments to criminalize travel abroad for terrorist purposes, informs LETA/BNS.
03.05.2016
Cooperation between Lithuania and Poland at the parliamentary level is becoming very active, Seimas Speaker Loreta Grauziniene said after meeting with Maria Koc, deputy marshal of the Polish Senate, on May 2nd, reports LETA/BNS.
03.05.2016
On May 2nd 2016, the Shareholder Meeting of airBaltic decided the share capital increase of the Company by 131 152 036 shares with the nominal value of each share being EUR 1. The newly approved share capital of airBaltic will now constitute EUR 256 472 824, composed of 256 472 824 shares, informed BC Janis Vanags.