International Internet Magazine. Baltic States news & analytics
Saturday, 22.11.2014, 04:50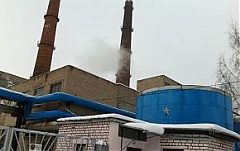 21.11.2014
The prosecutor in charge of the so-called Daugavpils siltumtikli affair has brought charges against six persons for bribery, abuse of authority, and fraud.
21.11.2014
Russia would like to ratify the border treaty with Estonia, but in the current tense political situation, does not see any possibility for it, due to Estonia's own behaviour too, Russian State Duma Foreign Affairs Committee Chairman Alexei Pushkov told Estonian Public Broadcasting, cites LETA.
21.11.2014
During its presidency of the Council of the European Union next year, Latvia will play an important role in the region's security, NATO Secretary General Jens Stoltenberg said after meeting with Latvian President Andris Berzins on Thursday, informs LETA.
21.11.2014
Vilnius Municipality is a founder and shareholder of more than 400 companies and it is not avoiding to fund them, informs LETA/ELTA, referring to Lietuvos zinios.
21.11.2014
The final natural gas price for heat producers (those buying from the new company Lietuvos Duju Tiekimas, owned by Lietuvos Energija Group, and from LITGAS) in 2015 will be by 6-7% or by LTL 100 (EUR 29) / 1,000 cubic metres cheaper than this year, the Ministry of Energy says, cites LETA/ELTA.
21.11.2014
The Riga Regional Court today ruled in favor of Cits medijs (publisher of the magazine Ir) for the court to annul a guarantee claim against the company requested by insolvency administrator Maris Spruds, thus, the publisher's EUR 22,979 worth of assets have been unfrozen.
21.11.2014
The Estonian government approved on Thursday law amendments that establish a 60 million euros fund of funds at the state-owned KredEx foundation that will indirectly finance start-up companies, LETA/Postimees Online reports.
21.11.2014
Russian President Vladimir Putin's chief spokesman Dmitry Peskov discussed in an interview on BBC the Ukrainian crisis and its impact on the West-Moscow relations, addressing the theoretical possibility of a coup in Latvia, cites BBC/LETA.
20.11.2014
Today, the development of laws that fulfill the requirements of today's digital society has become one of the most important issues for maintaining security and controlling cyber crime, according to the President, Toomas Hendrik Ilves, who today opened the Networked Security international conference, which is being organised by the Estonian Academy of Security Sciences and brings together experts from approximately 40 countries, reported BC the president's office.
20.11.2014
In her opening speech at the Swedish Business Awards ceremony today, Lithuanian President Dalia Grybauskaite said that socially sensitive Nordic business ethics have created counterbalance in Lithuania to the corrupt business methods which came from the East, reports LETA/ELTA.
20.11.2014
During a meeting between Latvian President Andris Berzins and British Foreign Secretary Philip Hammond in Riga today, the two sides discussed matters related to strengthening economic cooperation, LETA was informed by the president's press secretary Liga Krapane.