International Internet Magazine. Baltic States news & analytics
Sunday, 28.05.2017, 05:47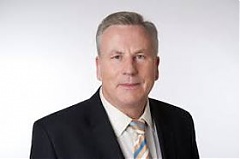 25.05.2017
Tallinn Deputy Mayor Arvo Sarapuu on Thursday filed for resignation following his arrest as suspect in a criminal investigation into alleged irregularities in the waste handling business of Tallinn, reports LETA/BNS.
17.05.2017
On 12 May 2017, in Kyrgyzstan, without giving a prior notice to the attorneys, a confidential court hearing was called and during a few hours, the judgment was issued in absentia and conviction was handed down against the following citizens of the Republic of Latvia - the former shareholder of Manas Bank Valeri Belokon and former executives of Manas Bank Jevgenijs Verbickis, Anita Lase and Yuri Kachnov. They were sentenced to serve 20-years custodial service, and property forfeiture (confiscation) was ordered. These facts were reported by the media of Kyrgyzstan. Neither our lawyers, nor the aforesaid Latvian citizens possess any official information, Belokon Holdings informed BC.
15.05.2017
BNS has received information that the pretrial investigation of the case of former Port of Tallinn CEO Ain Kaljurand and former board member Allan Kiil is in the final stage and files will be forwarded to the defense already in May.
12.05.2017
The US extradition request for Evaldas Rimasauskas, a Lithuanian national who is reportedly suspected of defrauding US-based Internet giants Facebook and Google of 100 million US dollars, fails to provide the necessary information required by Lithuanian laws, the suspect's lawyer said LETA/BNS on Friday.
11.05.2017
A joint move by real estate companies in March against the Estonian property classifieds portal Kv.ee prompted by a price hike has led to criminal proceedings, reports LETA/BNS.
10.05.2017
The article was written summarizing the results of speech at 30th Baltic Criminological Conference held in the capital of Latvia, Riga on April 28-29.
10.05.2017
Thieves burgled the rented apartment of the Constitution Protection Bureau's director Janis Maizitis this week and stole his computer, which luckily did not contain any classified data, reported LETA.
10.05.2017
Officers of the Corruption Prevention Bureau (KNAB) yesterday conducted searches at BMGS construction company's office and its CEO Svetlana Afanasjeva's home, Afanasjeva told LETA.
09.05.2017
Officers of Latvian and Lithuanian law enforcement authorities have conducted searches at two construction companies of the two countries, reported LETA/BNS.
03.05.2017
A court of first instance is due to start hearing the case of the Senator, a Latvian trawler that has been arrested by Norwegian authorities for catching crab in a disputed territory, tomorrow, the ship's owner Peteris Pildegovics told LETA.
24.04.2017
Vilnius' local authority and the municipal heating grid operator Vilniaus Silumos Tinklai (Vilnius Heating Grid, or VST) are planning to go to the Stockholm arbitration court after Veolia and Vilniaus Energija (Vilnius Energy), the French group's local subsidiary whose 15-year lease on the Lithuanian capital's heating system has recently ended, rejected the city's claim, worth around 200 million euros, for damages caused to the assets during the lease period, writes LETA/BNS.