International Internet Magazine. Baltic States news & analytics
Saturday, 29.11.2014, 00:44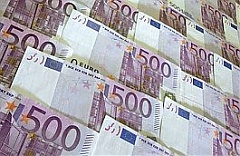 28.11.2014
The European Commission has requested 11 countries, including Latvia, to make the necessary adjustments to their 2015 budget plans, so that they are in accordance with EU regulations on fiscal discipline, informs LETA.
28.11.2014
Russia's tightened inspections on Lithuanian road carriers have increased the demand for Latvian carriers, however, there is no point in rejoicing prematurely, as there is no guarantee that Latvian business owners will remain exempt from such inspections, the head of road carrier association Latvijas auto Valdis Trezins said in an interview with Latvian Radio this morning, informs LETA.
28.11.2014
The board of the annual pop music festival "New Wave" will decide on a new venue for the event by the end of the year, the festival's founder and organizer Igor Krutoy told RIA Novosti, cites LETA.
28.11.2014
All ministries have submitted their spending projections for 2015-2017 to the Finance Ministry, as the Finance Ministry's spokesman Aleksis Jarockis told LETA.
28.11.2014
Ahead of his visit to Latvia next week, European Parliament (EP) President Martin Schulz said that Latvia will have to put much effort into improving the geo-political situation during its EU presidency, informs LETA.
28.11.2014
Seimas Speaker Loreta Grauziniene says that cooperation between the Seimas of Lithuania and the state Duma of Russia is almost non-existent, informs LETA/ELTA.
28.11.2014
Latvian Interior Minister Rihards Kozlovskis (Unity) believes that Georgia is an important partner in the field of home affairs not only for Latvia, but the whole EU.
28.11.2014
The Estonian government approved a draft law on Thursday which stipulates that if alimony is not paid without a good reason, the debtor's right to drive a motor vehicle, hunting rights, small boat driving rights can be suspended as well as the fishing rights card, weapons use permit and weapons acquisition permit can be suspended, LETA/Public Broadcasting reports.
28.11.2014
A prosecutor from the Prosecutor General's Office has questioned former airBaltic chief Bertolt Flick and officially pressed charges against him, the prosecutor office's spokeswoman Aiga Eiduka confirmed to LETA.
28.11.2014
The European Commission today approved allocating EUR 7.7 million to Latvian dairy producers, European Parliament Member Sandra Kalniete (Unity) wrote in her ''Twitter'' account, cites LETA.
28.11.2014
The State Department of Tourism has issued written warnings to 38 travel agencies in Lithuania because they do not meet a provision of the Law on Tourism requiring their equity capital not to be lower than half of the authorised capital, informs LETA/ELTA.