International Internet Magazine. Baltic States news & analytics
Tuesday, 28.03.2017, 20:44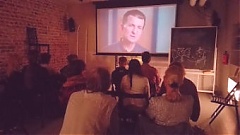 28.03.2017
Despite of yearlong deceitful smear campaign a full version of documentary "Attempt on the State" by Polish movie maker Andrzey Tarkovski-Kiliszevski was uploaded to www.attemptonthestate.com and www.youtube.com.
21.03.2017
An international group of investigative journalists has revealed how banks laundered 20.8 bln U.S. dollars of Russian money of illegitimate origin, of this nearly 1.6 bln dollars through Estonia, writes LETA/BNS according to Postimees reported.
21.03.2017
Around 77 mln US dollars of Russian money could have been laundered via Lithuanian banks with the help of dubious court rulings and complex bank transactions, writes LETA/BNS according to the news website 15min.lt reported on Tuesday.
20.03.2017
Police General Guntars Markitans, head of the State Police's Riga Region Police Department, has decided to retire effective March 23, reportsl LETA.
17.03.2017
Norway has offered the European Union (EU) a quota swap deal in order to enable EU fishermen to obtain the necessary license for catching snow crab in Norway's Arctic shelf, LETA was told at the Norwegian Embassy in Riga.
17.03.2017
The National Electronic Mass Media Council has not yet received information about the sale of Modern Times Group (MTG) broadcasting businesses in Estonia, Latvia and Lithuania to Providence Equity Partners, as the council's chairwoman Dace Kezbere told LETA.
17.03.2017
The deadline for sale of the assets of insolvent KVV Liepajas Metalurgs, a steel plant based in Liepaja port city in south-western Latvia, has been extended till June 16, Dzintars Hmielevskis, a spokesman for the company's insolvency administrator said LETA/BNS.
16.03.2017
The Administrative Regional Court partly satisfied the claim that Euromin Holdings (Cyprus) Limited (Euromin), a company of Vitol Group, had filed against the Latvian financial regulator, the Finance and Capital Market Commission (FCMC), in a dispute over the price of shares in Ventspils Nafta holding company in the mandatory buyout offer, the court said LETA/BNS.
15.03.2017
The Saeima Foreign Affairs Committee will send the European Commission a letter requesting to continue work on the case of the Latvian trawler arrested in Norway for catching snow crab in its waters, LETA learned at the committee's meeting.
15.03.2017
Acting mayor of Tallinn Taavi Aas has said he intends to examine the details of the waste disposal tenders held by the City of Tallinn with Deputy Mayor Arvo Sarapuu in the light of claims that the deputy mayor responsible for waste removal secretly holds a stake in the company Baltic Waste Management (BWM), reports LETA/BNS.
10.03.2017
Rigas Satiksme municipal public transport company will appeal the Competition Council's decision to fine the company with EUR 2.1 million, Rigas Satiksme board member Emils Jakrins said in a press briefing today.