International Internet Magazine. Baltic States news & analytics
Wednesday, 27.05.2020, 06:01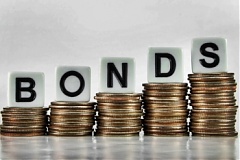 26.05.2020
The Estonian government is about to kick off an international offering of bonds worth at least one billion euros and with a maturity of 10 years, informs LETA/BNS.
25.05.2020
The actions of Lietuvos Gelezinkeliai (Lithuanian Railways, LG), Lithuania's state-owned railway company, have led to the delay and increase in the price of the railway electrification project, and the reputation of the tender's winner, a Spanish company, is raising doubt, according to the summary of an internal audit abstract published on May 25th, informs LETA/BNS.
25.05.2020
The Central Election Commission has decided that, during the emergency Riga City Council election on August 29, voters will be required to cover their mouth and nose while at polling stations, as the Central Election Commission's representative Laura Zaharova told LETA.
25.05.2020
Poland has re-opened its borders to allow passenger transit for people travelling to their countries of residence, LETA found out from the Foreign Ministry.
25.05.2020
In Latvia, between 2016 and the middle of May this year, 7,972 bicycle thefts were registered, according to the information compiled by the State Police writes LETA.
22.05.2020
According to the law firm Hedman Partners, Estonian startups have been exposed to scammers who present themselves as foreign investors by means of a stolen identity, informs LETA/BNS.
22.05.2020
Provision of scheduled healthcare services will be expanded in Latvia as of May 29 and provision of the full range of healthcare services, which has been restricted due to the Covid-19 pandemic, will resume from June 3, Health Ministry spokeswoman Anna Strapcane told LETA.
21.05.2020
A kind of enlivening is taking place in the Estonian tourism sector and bigger-than-usual interest can be observed for domestic and nearby tourism, Estonian travel agencies have told BNS, cites LETA.
21.05.2020
Businessman Igors Ivanovs has been arrested, according to the Latvian public television information reported LETA.
20.05.2020
A total of EUR 255 million have so far been paid out in guaranteed compensations to clients of PNB banka, which makes up 94.5 percent of the total amount payable in guaranteed compensations to the insolvent bank's clients, LETA was told at Citadele Bank which pays out the guaranteed compensations.
20.05.2020
Even after the negative ruling by the Supreme Court ordering the former management board of the now defunct Latvijas Krajbanka to pay EUR 15,366,981 million to the bank's insolvency administrator KPMG Baltics, politician Martins Bondars (For Development) can continue his work as the chair of the Saeima's Budget and Finance Committee, the party's board chairman Juris Puce, who is also the Environmental Protection and Regional Development minister, believes, cited LETA.