International Internet Magazine. Baltic States news & analytics
Monday, 10.12.2018, 11:01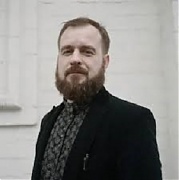 07.12.2018
The Kurzeme district court in Liepaja on Friday found Illarions Girss, the former leader of Russkaya Zarya (Russian Dawn) pro-Russia group in Latvia, not guilty of inciting ethnic hatred, the court's representative Velga Luka told LETA.
28.11.2018
Estonian Financial Supervision Authority has established new guidelines for the prevention of money laundering and terrorist financing, which are to be adopted by credit and financial institutions in Estonia, reports LETA/BNS.
28.11.2018
The Security Police has detained three persons suspected of activities that might be aimed at helping a foreign country infringe on Latvia's security, LETA has learned.
27.11.2018
Lithuania's Prosecutor General's Office is carrying out an investigation into alleged unlawful surveillance of the Ministry of Justice's auditors, Elena Martinoniene, spokeswoman for the prosecution service, told LETA/BNS.
26.11.2018
The Board of the Bank of Lithuania has imposed a €150,220 fine on Luminor Bank AB for non-compliance with legislative requirements for consumer credit advertising, informed Bank of Lithuania.
22.11.2018
The state-owned railway infrastructure company Estonian Railways has filed a lawsuit against the state-owned rail cargo operator Operail for 6.4 mln euros in payments. Operail finds the action for additional money to be ungrounded.
22.11.2018
The University of Tartu is to appeal the decision made by the labor dispute committee, with which the committee declared null and void the dismissal of former university library director Martin Hallik and ordered the university to pay a large financial compensation to Hallik, informed LETA/BNS.
22.11.2018
The Corruption Prevention Bureau (LNAB) has asked the prosecutor's office to start criminal prosecution against an employee of scientific institute Bior and two Lithuanian citizens for defrauding EUR 832,418 from the state, according to information at the disposal of LETA.
21.11.2018
Former Riga City Council official Arija Stabina, who is wanted in Latvia for corruption, has been detained in Egypt, according to the Latvian Television information reported LETA.
20.11.2018
A shipment of contraband cigarettes, worth around 2 million euros, has been detained by Lithuanian customs officers on the Polish border, reported LETA/BNS.
16.11.2018
Law-enforcement bodies suspect Romas Miksys, Siauliai Airport's former longtime director who is in private business now, of attempting to bribe a Lithuanian Air Force officer, according to information available to LETA/BNS.