International Internet Magazine. Baltic States news & analytics
Thursday, 13.08.2020, 02:53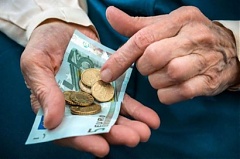 12.08.2020
On October 1, 2020, all pensions of up to EUR 454 a month will be increased in Latvia, the Welfare Ministry informed LETA.
11.08.2020
The government in Latvia on August 11th approved the new Deposit System Operation Regulations, which determines the terms of acceptance, collection, processing, preparation and re-use of deposit packaging, special instructions for deposit packaging and conditions of use, and a number of other issues related to the operation of the system, informs LETA.
11.08.2020
Over 200 people representing event technical service companies gathered by the Culture Ministry building today to protest over the government's failure to support the industry during the Covid-19 crisis, LETA observed.
11.08.2020
The number of apartments in the Tallinn rental market this summer is higher than ever before, granting tenants a clear advantage, according to Karin Noppel-Kokerov, manager of real estate portal City24.ee, cites LETA/BNS.
11.08.2020
Four bridges in Vilnius were illuminated in the white–red–white colors of the Belarusian national flag on Monday evening in support of pro-democracy protesters in the neighboring country, informs LETA/BNS.
10.08.2020
Latvia's airBaltic national carrier revises its flight schedule each week based on the recommendations provided by the Center for Disease Prevention and Control (CDC), the airline's representative Alise Briede informed LETA.
10.08.2020
The Corruption Prevention Bureau (KNAB) on Monday forwarded a bribery case to the Prosecutor General's Office, asking to start a criminal prosecution of a Latvia-registered legal entity for bribing a foreign official, LETA was told at the anti-corruption bureau.
09.08.2020
Following the illegal takeover in Ukraine worth tens of millions of euros experienced by LU Invest – a company owned by a member of the Latvian business family Paškausks – as implemented by US investment fund NCH Capital (previously known as New Century Holdings), Criminal proceedings have been initiated by the Office for the Prevention of Economic Crimes of the State Police's Central Criminal Police Office of Latvia.
07.08.2020
Baltic tourism associations plan to ask their governments for permission to organize trips to safe autonomous regions in Europe. Such a possibility was on Friday discussed with representatives of Lithuania's Ministries of health and Economy and Innovation, reports LETA/BNS.
07.08.2020
Lithuania's Prosecutor General's Office has asked Slovenia to hand over Vidmantas Kucinskas, the founder of the Arvi business group, who has been recently detained in the country, informed LETA/BNS.