International Internet Magazine. Baltic States news & analytics
Thursday, 29.09.2016, 04:38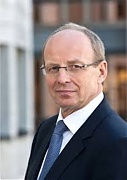 28.09.2016
The Lithuanian Cabinet on Wednesday decided to sack Jonas Milius, the head of the State Food and Veterinary Service, the prime minister's spokesman Mindaugas Janulionis told journalists at the government, writes LETA.
15.09.2016
Saeima today decided in the final reading to remove a provision from the Law on the Change of a Given Name, Surname and Nationality Record, which stipulated that citizens who are not ethnic Latvians may change their nationality record to "Latvian", writes LETA.
12.09.2016
Shareholders of the so-called Vilniaus Prekyba (VP) Group, one of Lithuania's biggest business groups, were summoned to the Vilnius Regional Tax Inspectorate on Monday in connection with a probe conducted by Estonia's tax authorities, representatives of Mindaugas Marcinkevicius, a minority shareholder, confirmed to LETA/BNS.
12.09.2016
As LETA was informed by the Security Police, the criminal process against this person was initially launched in 2015 for illegally participating in armed conflicts. This summer, the Security Police received information from Turkish authorities, who had detained the man. He was deported back to Latvia earlier this months and taken into custody by local authorities.The man has been taken into custody as a security measure.
09.09.2016
A documentary by Polish filmmaker and script-writer Andrzey Tarkovsky-Kiliszevski, inspired by Inara Vilkaste's book "Attempt on the State. Inconvenient Vashkevich" was screened in the European Parliament (EP) yesterday. Film viewing was organized by a Member of the European Parliament for Latvia Andrejs Mamikins. Human right activists, MEPs and journalists from different countries participated in discussions after the screening.
09.09.2016
On Thursday, 8 September 2016, Prime Minister Māris Kučinskis held a meeting with Donald Tusk, President of the European Council, in Rīga. During the meeting, the officials discussed matters relating to the future of Europe and the upcoming European Council meeting to be held on September 16 in Bratislava.
07.09.2016
A demonstration of documentary by Polish filmmaker and scriptwriter Andrzej Tarkowski-Kiliszewki based on the book by Inara Vilkaste "Attempt on the State" will be held on September 7 at 16:30 in the European Parliament building, in Brussels.
25.08.2016
Estonian law firm Aivar Pilv Law Office together with Latvian law firm Fogels, Vītols & Paipa and Lithuanian law firm Balčiūnas & Grajauskas founded a new pan-Baltic alliance LEADELL that brings together nearly 50 legal advisors, informe BC LEADELL representative.
19.08.2016
The Commission has adopted a new set of ecological criteria under the EU Ecolabel scheme for computers (personal, notebook and tablet computers), furniture and footwear. Manufacturers wishing to benefit from the EU Ecolabel have to comply with strict requirements that focus on the environmental performance of the product, product safety and social aspects.
21.07.2016
Currently, the attention of all those who work and conduct business in a united Europe is being paid to the behaviour of British authorities after Brexit. If the country withdraws from the EU, many thousands of companies incorporated in Britain are very likely to leave their legal motherland. And a certain share of this business can be bid for by Latvia.