International Internet Magazine. Baltic States news & analytics
Monday, 16.01.2017, 21:10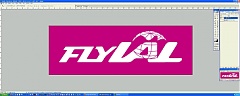 12.01.2017
The European Union's (EU) Court of Justice has been asked to specify whether the claim filed by bankrupt company flyLAL-Lithuanian Airlines (flyLAL) against Latvia's Air Baltic and the Riga Airport can be heard in Lithuanian courts, reports LETA/BNS.
09.01.2017
Dainoras Bradauskas, head of the Lithuanian State Tax Inspectorate (VMI), is suspected of exerting illegal influence on financial inspections of the country's largest business groups, MG Baltic and Vilniaus Prekyba (VP), carried out by the tax authority, BNS/LETA sources said.
04.01.2017
The Riga Northern District Court today completed review of a criminal case against the Freeport of Riga CEO Leonids Loginovs and his deputy Aigars Pecaks, acquitting both, reports LETA.
04.01.2017
The privately owned operator of passenger trains Edelaraudtee, for whom a court has awarded 2.1 mln euros in damages due to premature termination of a contract by the Estonian government, is not satisfied with the size of the compensation and will appeal the decision, LETA/BNS reports.
04.01.2017
The companies Saaremaa Laevakompanii and Vainamere Liinid belonging to Estonian businessman Vjatseslav Leedo have failed to pay the state-owned operator of regional ports AS Saarte Liinid approximately 1 mln euros in port fees, reports LETA/BNS.
04.01.2017
omb hoaxes targeting shopping centers before Christmas were arranged by a group of extortionists, who had demanded money from the retailers, if they wanted to avoid damage to their business from evacuation of their stores which is the usual response of the authorities to any bomb threats, reports LETA.
29.12.2016
Vilniaus Energija (Vilnius Energy), Lithuania's biggest district heating supplier controlled by France's Veolia, has asked the Stockholm arbitration to appoint an independent asset valuer in protest of the valuers selected by the municipal company Vilniaus Silumos Tinklai (Vilnius Heating Grid, VST ), reports LETA/BNS,
23.12.2016
The police are checking stores of the Prisma chain across Estonia after receiving on Friday night an e-mail which said that there could be a bomb in one of the stores, writes LETA/BNS according to the Postimees Online information.
23.12.2016
Russian gas concern Gazprom must pay Lithuania a fine of 35.651 million euros, which was imposed two years ago for refusing to sign a gas exchange deal with Lithuania's state-owned electricity production group Lietuvos Energijos Gamyba (Lithuanian Energy Production, LEG) formerly known as Lietuvos Energija, the Supreme Administrative Court ruled on Thursday, writes LETA/BNS.
20.12.2016
The State Police have started a criminal process on gross violations during the construction of the Prisma supermarket in Riga's Plavnieki neighborhood. At the moment, there are no suspects in the case, the State Police's spokesman Dairis Anucins told LETA.
19.12.2016
The grain processing company Tartu Mill that was on Monday charged with participation in a 1.2 million euro VAT fraud finds the charge unjustified, saying that only a former employee was involved in it, reports LETA/BNS.