International Internet Magazine. Baltic States news & analytics
Tuesday, 30.08.2016, 16:06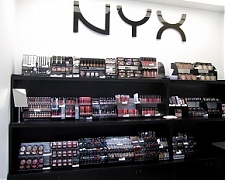 29.08.2016
NYX Professional Makeup is finally arriving to Latvia with its first ever flagship store to open in October in the city centre of Riga. With the worldwide success of NYX make it is a natural step to enter the Baltic market with the full assortment of the latest trends, BC informs Colliers International representative.
24.08.2016
The Chinese e-commerce company Alibaba Group is interested in shipping its goods to Northern Europe using Latvia as a transit point, Latvian Investment and Development Agency representatives said at a meeting of Latvian Ports, Transit and Logistics Council today, reports LETA.
24.08.2016
Sanatoriums in Lithuania are again hosting growing numbers of guests from Russia, with more clients coming from other important foreign markets, therefore, some of the sanatoriums expect a two-digit increase in 2016 revenue, LETA/BNS cites Verslos Zinios daily information.
23.08.2016
The Estonian taxi-hailing app Taxify which has recently expanded its operations to Budapest, Bucharest and Nairobi is planning to launch its operations in four other cities around the world in September, reports LETA/BNS.
22.08.2016
Immensely big China's interest to the Baltic Sea region has been evident during recent "China-Europe Forum" in Denmark. Thus, Europe is becoming ever closer connected to the Eurasian project involving apparently the Baltic States too. Politicians in the Baltic States shall see these perspectives as a new and positive challenge.
19.08.2016
A new workwear plant of Finland's Lindstrom Prodem company will be built in Tukums by early 2017, the company's representatives informed LETA.
18.08.2016
President of Latvia Raimonds Vējonis returns to his permanent residence at Riga Castle in the morning on August 22 when the guard of honour will be restored at the Riga Castle and the Standard of the President of Latvia will be hoisted on the Tower of the Holy Spirit in a solemn ceremony.
17.08.2016
In the last fiscal year, which lasted from July 1, 2015 to June 30, 2016, Latvian telecommunication equipment developer and producer SAF Tehnika generated EUR 13.707 million in preliminary consolidated turnover, up 6.6 percent year-on-year, while the group's profit contracted 27.6 percent to EUR 925,900, according to the company's interim report to Nasdaq Riga.
16.08.2016
Europe's first unmanned civil flight to cross a marine area between countries is to land at the Kiltsi airfield in western Estonia on Tuesday after having taken off from Hanko, Finland, reports LETA/BNS.
15.08.2016
The credit information company Krediidiinfo AS and 13 lenders active in Estonia are about to establish a liabilities registry, or so-called positive credit reporting registry, that creditors can use to assess the credit standing of their potential clients, informs LETA/BNS.
12.08.2016
Railroad company Latvijas Dzelzcels, Czech company CZ Loko and Canada's Ballard Power Systems have signed a memorandum of understanding on cooperation in the development of technological solutions for manufacture of electric hydrogen-powered locomotives on the basis of the CME3 locomotive in Latvia, writes LETA.