International Internet Magazine. Baltic States news & analytics
Thursday, 04.06.2020, 08:37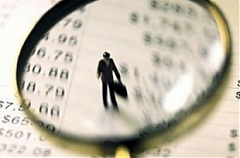 03.06.2020
The Tallinn city government at a sitting on Wednesday adopted a procedure for granting support for digital solutions aimed at small and micro enterprises with an annual revenue of 20,000 to 400,000 euros, informs LETA/BNS.
03.06.2020
he Riga Tourism Development Bureau (RTAB) has developed a tourism recover plan with the aim of assisting the city's tourism industry after the Covid-19 pandemic, the head of the RTAB Anna Blaua said on Wednesday, cites LETA.
03.06.2020
Swish pharmaceutical company Alpen Pharma has established a company in Lithuania, reports LETA/BNS.
03.06.2020
Bolt transport platform is offering electric scooter rent in Riga for the second summer in a row, providing several hundred electric scooters for rent in the city, the company's spokeswoman Krista Bulderbega infomed LETA.
03.06.2020
Latvia's Clean R waste management company closed 2019 with EUR 43.788 mln in turnover, an increase of 31.2 % against a year before, while the company's profit contracted 12.2% to EUR 3.077 mln, according to information available at Firmas.lv writes LETA.
02.06.2020
This past May 2020, Riga International Airport serviced a total of 10,308 passengers, which was a three-fold increase on the previous month, the airport's spokeswoman Laura Kulakova told LETA.
02.06.2020
In its new 2020 report StartupBlink has ranked Estonia`s startup ecosystem 11th, Lithuaia`s startup ecosystem 15th and Latvia - 36th out of 100 countries.
02.06.2020
During the Covid-19 crisis, the sales of spirits around the world are increasing, Intars Geidans, the chairman of the board of the Latvian alcoholic beverage producer Latvijas Balzams, told LETA in an interview.
02.06.2020
SEB banka has issued a guarantee in the amount of EUR 16 million for the establishment of a natural gas interconnection between Lithuania and Poland, the bank informed BC.
01.06.2020
International aviation market company SkyTrax has recognized Riga international airport as the fifth best airport in Eastern Europe in 2020, according to the information published on World Airport Awards website of SkyTrax, cites LETA. Tallinn is ranked 3rd.
01.06.2020
During the first quarter of 2020 Latvia's Latvenego energy group generated 1,538 gigawatt-hours (GWh) of electric power, which is an increase of 14.2% against the respective period last year and the largest volume in the Baltics, the company's representative Ilvija Livmane informed LETA.