International Internet Magazine. Baltic States news & analytics
Saturday, 20.12.2014, 19:12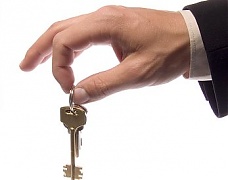 18.12.2014
Latvian Saeima passed amendments to the Insolvency Law in the final reading today, stipulating that the amendments will come into force on March 1, 2015, reports LETA.
17.12.2014
As of March 2015, Eesti Pank will be applying three requirements to commercial banks issuing housing loans as a precautionary step to decrease the risk of a credit boom in the future, Estonia's central bank announced, cites LETA.
17.12.2014
The Finnish construction company YIT is going to construct a shopping centre Nordika in Vilnius, reports LETA/ELTA.
16.12.2014
Estonian construction businessman Rain Kolga began a hunger strike in Helsinki to protest against the harassment of officials, Postimees Online cites Helsingin Sanomat.
16.12.2014
The EfTEN Real Estate Fund announced that it expanded its Latvia's real estate portfolio by acquiring in auction A class office building in Lāčplēša street 20A, reports LETA.
15.12.2014
Swedbank housing affordability index (HAI) has slightly increased in Riga in the third quarter due to monthly salaries growing faster than house prices. However, due to the recently-amended insolvency law, the down payment for a mortgage loan has significantly grown, thus, affecting the housing affordability index, reports LETA.
12.12.2014
Construction of sports and wellness centre Vilnius Beacon, designed by Daniel Libeskind, should break ground in 2015 at Liepkalnis skiing course, the highest point in Vilnius, reports LETA/ELTA.
12.12.2014
Real estate company Colliers International has sold a historic building in Riga which was owned by the bankrupt bank Snoras, reports LETA/ELTA.
11.12.2014
The Estonian government approved on Thursday of the agreement between Estonia and EU Agency for large-scale IT systems (EU LISA), under which the state will build the agency headquarters for 8.4 million euros in Tallinn, LETA/Postimees Online reports.
11.12.2014
Since the latest amendments to the Immigration law came into force on 1 September 2014 the minimal price of the property in exchange for the residency has risen from the alluring 72 000 EUR to the quite unattainable 250 000 EUR. This is the reason why the number of foreigners interested in purchasing property in Latvia has increased considerably since the beginning of autumn. However many foreigners are unaware that in fact there are more than 20 other grounds for obtaining a temporary residence permit in Latvia!
11.12.2014
Along with an increase in the private house sector activity, the number of transactions with single family detached homes in Riga and its vicinity increased by 2.7% in 2014. As stated in the private house market overview prepared by ARCO REAL ESTATE, a positive trend was also observed in construction of private houses, where, compared to three quarters of the last year, the number of building permits issued increased by 3.5%.