International Internet Magazine. Baltic States news & analytics
Sunday, 20.10.2019, 04:19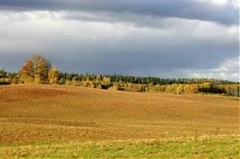 15.10.2019
The Land Fund of the Development Financial Institution Altum in the first nine months of this year has acquired 200 land properties, investing in total EUR 14 million, Altum representatives reported.
11.10.2019
Real estate developer Bonava Latvija has started construction of the first building of Pagalms 2.0 residential project in Riga.
04.10.2019
Subsidiaries of the listed Estonian real estate developer Arco Vara AS have signed construction and financing contracts for two new residential development projects in Tallinn and Tartu.
04.10.2019
The Riga Regional Court today rejected a EUR 12,134,532 claim filed against the state by Latvian National Library builders, general partnership Nacionalo Buvkompaniju Apvieniba, as the court informed LETA.
02.10.2019
Representatives of the Estonian Ministry of Finance and the municipalities of Valga, Luganuse and Kohtla-Jarve on Wednesday signed a 800,000-euro pilot project for finding ways to solve the problem of abandoned and half-abandoned apartment houses in regions that have suffered rapid population decline, informed LETA/BNS.
02.10.2019
The Estonian real estate company 1Partner has acquired a stake in a business that has emerged as a result of a merger of two Latvian real estate companies, which will start operating under the 1Partner brand, writes LETA.
02.10.2019
Rail Baltic Estonia, an entity in the area of governance of the Ministry of Economic Affairs and Communications, has no right to launch talks with the authors who placed second and third in the public competition for the architectural design of the Rail Baltic terminal in Parnu, the Estonian Association of Architects said LETA/BNS.
01.10.2019
Concrete Association of Estonia and Association of Construction Material Producers of Estonia have announced the "Concrete Building of the Year 2019" competition. The aim of the contest is to contribute to the architectural concrete, concrete construction and concrete technology development, as well as to raise the reputation of concrete as a domestic building material.
30.09.2019
Gym!, subsidiary of the operator of fitness facilities MyFitness, is about to expand its network of gyms open round the clock to Latvia by opening a gym in downtown Riga in autumn 2020, informed LETA/BNS.
27.09.2019
Construction of a new lifestyle center Saga has commenced on the border of Riga and Stopini Region; the project is estimated to cost EUR 68 mln, as Juris Barkans, director at project developer VPH Latvia, informed LETA.
26.09.2019
City of the future - what will it look like? The most influential real estate experts, businessmen and investors from Europe and the USA will discuss it on November 8 in Riga at BREL (Baltic Real Estate Leaders') forum with main focus on three topics - sustainability, growth and influence.