International Internet Magazine. Baltic States news & analytics
Thursday, 09.07.2020, 21:10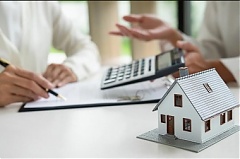 09.07.2020
Saeima in Latvia today approved in the final reading amendment to the Credit Institution Law and Law on Personal Income Tax, which allow credit institutions to unilaterally write off debts on mortgages taken out before the 2008 economic crisis, informs LETA.
02.07.2020
The banks operating in Lithuania signed new home loan contracts worth 92.8 million euros in May, down 1.6 times from April and 1.4 times from May 2019, accordging to the Verslo Zinios writes LETA/BNS.
01.07.2020
The Covid-19 crisis has hit the rental market hardest, but as the situation returns to normal and the flow of tourists resumes, the rental market will also recover, Aigars Smits, chairman of the board of the real estate company Arco Real Estate, told LETA.
30.06.2020
A work titled "Riigipea" ("Head of State") by Toivo Tammik and Vergo Vernik won the idea competition organized for the erection of a monument to Estonia's prewar president Konstantin Pats between the Estonia Opera House and Concert Hall and Parnu Road in Tallinn, informs LETA/BNS.
30.06.2020
Lintgen, a creditor of T1 Mall of Tallinn's owner AS Tallinna Moekombinaat, has appealed to the Tallinn Circuit Court against the June 12 decision of the Harju County Court to continue the reorganization proceedings of T1 by appointing two experts to evaluate the plan, reported LETA/BNS.
30.06.2020
Additional funding of EUR 35 miln will be allocated for implementation of measures to increase energy efficiency of apartment buildings, the government decided on Tuesday, informed LETA.
29.06.2020
Colliers predicts a new revolution in office occupancy, which will see businesses balance collective in person collaboration with focused remote working opportunities.
29.06.2020
Data of the Central Statistical Bureau (CSB) show that, compared to April, in May 2020, the level of construction costs in Latvia increased by 0.1%. Labour remuneration of workers rose by 1.4%, maintenance and operational costs of machinery and equipment – by 0.1%, but prices of building materials – reduced by 0.5%.
29.06.2020
More and more people do not see any special advantages for life in Riga, according to a survey conducted by the research agency SKDS writes LETA.
26.06.2020
East Capital Real Estate IV acquires SEB's head office in central Tallinn from Partners Group and Northern Horizon. The property is the first acquisition by the fund, which targets EUR 400-500 million in assets under management, and consolidates East Capital Real Estates' position as one of the leading real estate investors in the Baltics, informed East Capital Real Estate.
25.06.2020
Self Storage from Latvia has invested almost EUR 4 million in development of smart storage units, the company's board member Augusts Iesalnieks reported.