International Internet Magazine. Baltic States news & analytics
Friday, 30.09.2016, 02:49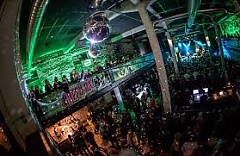 29.09.2016
A newly established company, RCM Invest OU, has taken over running the popular Tallinn concert venue Rock Cafe after the bankruptcy of the previous owner, RC Meelelahutuse OU, writes LETA/BNS.
28.09.2016
he use of European Union funds by Estonia in the current budget period has been too slow, governor of the Bank of Estonia Ardo Hansson said on Wednesday, writes LETA/BNS.
27.09.2016
A Public Private Partnership (PPP) project to reconstruct the A14 Vilnius-Utena highway has received approval from the European Investment Bank (EIB) and is set to receive financing from the European Fund for Strategic Investments (EFSI). The total sum of the loan is to be capped at EUR 40 million and will have a 12 year term, Invest Lithuania informs BC.
27.09.2016
The non-bank lender 4finance announced on Monday that its Swedish subsidiary, 4finance AB, had received approval from the Finansinspektionen, the Swedish financial supervisory authority, for its consumer credit company license, writes LETA.
27.09.2016
he Estonian capital Tallinn rose 28 places to 50th in the rankings of the world's most competitive financial centers which is the second highest place among East European cities after Warsaw which placed 45th, it appears from the Global Financial Centers Index (GFCI) released by the think tank Z/Yen, writes LETA/BNS.
26.09.2016
During the first eight months of 2016, the Latvian banking sector earned 341.806 million euros in aggregate profit, which is a 17.8 percent rise from the same period in 2015, the Latvian financial watchdog, the Financial and Capital Market Commission (FKTK), said LETA.
26.09.2016
Latvia's ABLV Bank in late October plans to issue two-year bonds for USD 75 mln, two-year bonds for EUR 20 mln, and ten-year subordinated bonds for EUR 20 mln, the bank said in its statement to the Nasdaq Riga stock exchange.
23.09.2016
After Poland postponed the end of implementation of the Gas Interconnector Poland-Lithuania (GIPL) gas pipeline by 2.5 years, Lithuania's gas transmission company Amber Grid will have to terminate the tenders of pipeline acquisition and gas pipeline construction before calling new ones, reports LETA.
23.09.2016
To promote the research and analysis of Latvia's and euro area's macroeconomic issues by involving the most talented young economists in this work, Latvijas Banka announces the current Competition of Student Scientific Research Papers.
23.09.2016
According to a fresh study carried out by the consultation company Fontes, the wage gap between women and men has increased this year by 1 ppt compared with 2015, informs LETA/BNS.
23.09.2016
An administrative building of Lithuania's bankrupt bank Snoras in Tallinn has been sold for 1.377 mln euros to Estonia's real estate investment company EE Estate Berlin Invest, writes LETA/BNS.