International Internet Magazine. Baltic States news & analytics
Wednesday, 18.07.2018, 00:14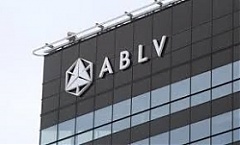 17.07.2018
EY's (previously Ernst & Young) work on the liquidation of Latvia's ABLV Bank will be led by the auditor firm's office in Poland, informs LETA.
13.07.2018
The probability of risks of cyberattacks and their potential impact on Lithuania's financial system is the highest, according to the latest survey of financial institutions, conducted by the Bank of Lithuania.
13.07.2018
To date, EUR 213.34 mln have been paid out in guaranteed deposits to ABLV Bank's clients, which is 45% of the total amount payable to the bank's clients, Citadele Bank's spokeswoman Ieva Praulina told LETA.
13.07.2018
The Bank of Latvia has so far purchased EUR 7.146 billion worth of Latvian and supranational securities under the European Central Bank's (ECB) Public Sector Purchase Program (PSPP), according to the information published by the bank.
12.07.2018
The banking license of the to-be-liquidated ABLV Bank has been annulled, said the Latvian financial regulator, the Finance and Capital Market Commission (FCMC) reported LETA.
12.07.2018
Kambi Group has signed a long-term agreement with SJSC Latvijas Loto (Latvian Loto) to provide its premium Sportsbook and services to the country's national lottery operator, reports companies representative.
11.07.2018
The head of compliance of Denmark's biggest lender Danske Bank has resigned, saying he was leaving following an "intense" period of work that was partly due to dealing with a money laundering scandal at the bank's Estonian branch, Reuters reported on Wednesday, cites LETA/BNS.
11.07.2018
A competitive bids multi-price auction today sold EUR 16 mln worth of five-year Latvian government bonds from the additional issue, the Nasdaq Riga stock exchange said.
11.07.2018
A noncompetitive bids fixed-price auction in Latvia on Wednesday sold five-year government bonds for EUR 5 mln, the Nasdaq Riga stock exchange reported.
10.07.2018
After Latvia gave up its national currency, the lats, and switched to euros on January 1, 2014, 96% of lats banknotes and 39% of lats coins were exchanged for euros by the end of March, Bank of Latvia spokesman Janis Silakalns reported, informs LETA.
10.07.2018
The consolidated sales revenue of Eften Real Estate Fund III AS in the first six months of 2018 totaled 4.1 mln euros, marking an increase of 16% over the same period in 2017, while its net profit dropped 22 % to 3.2 mln euros, Eften Real Estate Fund III told the stock exchange.