International Internet Magazine. Baltic States news & analytics
Monday, 27.04.2015, 20:04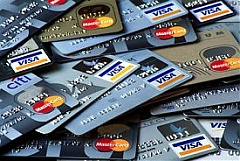 27.04.2015
Bank cards issued in Estonia were used in 184 countries in the first quarter of this year, Estonia's central bank Eesti Pank said in its fresh overview, informs LETA.
27.04.2015
A comparison of household expenses in the capitals of the Baltic States shows that the residents of Riga have the highest cost of living, according to a study conducted by the Institute of Private Finances of Swedbank, cites LETA.
27.04.2015
On 24 April, Lesto AB, Lithuania's power distribution network operator, via the Central Public Procurement Portal informed the long-term loan EUR 75 million tender, that was announced on November 20, 2014, bidders about the concluded evaluation and the winner of the tender, reports LETA/ELTA.
25.04.2015
The Prosecutor General's Office in Latvia has not yet requested Saeima to allow MP Regina Locmele-Lunova be prosecuted, however, it is possible that she is involved in a EUR 3.6 million money laundering scheme which the Finance Police recently handed over to the Prosecutor's Office.
24.04.2015
The total volume of loans and leases to Estonian companies and households was 3% larger in March 2015 than a year earlier; the loan and lease portfolio increased by 43 million euros during the month to 15.3 billion euros, Estonia's central bank Eesti Pank said in its fresh financial sector statistics, cites LETA.
24.04.2015
In an interview to Latvian Radio, Finance Minister Janis Reirs (Unity) said that none of the EU's economic or finance ministers are thinking about the worst-case scenario in regard to the Greek financial problem, and are working so that Greece remains in the Eurozone, reports LETA.
24.04.2015
Citadele Banka's regulatory capital increased by approximately another 9 million euros additionally to the EUR 10 million invested in the bank's capital by the EBRD and Citadele's new shareholders. Thus the shareholders have increased Citadele Banka's regulatory capital by almost EUR 19 million within a short time period, reported BC bank's press service.
24.04.2015
Following amendments to the Microenterprise Tax Law that Latvian Saeima passed in the final reading today, the microenterprise tax will be 9% during a three-year period after a microenterprise is established, informs LETA.
24.04.2015
As the implementation of the project Support to the Civil Service Modernisation in the Republic of Moldova in Line with EU Best Practices of the EU Twinning Programme gathers momentum, an opening conference was held in Chisinau on 16 April 2015, reports LETA/ELTA.
24.04.2015
Saeima in Latvian on April 23rd approved of the amendments in the first reading that stipulate higher excise tax rate on alcoholic beverages as of July 1, 2015, informs LETA.
24.04.2015
The Finance Police have opened a criminal case and classified as a suspect in a tax evasion scheme dating back to 2010, Saeima deputy from the Harmony party – Regina Locmele-Lunova.