International Internet Magazine. Baltic States news & analytics
Tuesday, 13.10.2015, 16:36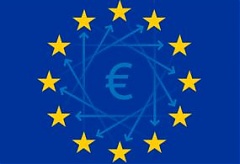 13.10.2015
The CMU aims to mobilise capital in Europe and channel it to all companies, including SMEs. Besides, CMU will boost investor confidence and offer them additional opportunities to save for the long term. Finally, it will deepen financial integration and increase competition.
13.10.2015
Business in Latvia has found ways to adapt to the uneasy situation in the world; the results of 2014 are to be regarded as "positive zero", concluded experts of the conference "Business Strategy 2016".
13.10.2015
The European Investment Bank (EIB) and World Bank (WB) yesterday signed an agreement under EU guarantee that aims to facilitate the purchase of gas by Ukraine's national gas company, NJSC Naftogaz.
13.10.2015
The European Central Bank (ECB) feels it is too early to start discussing a new round of monetary policy easing, according to ECB executive board member Benoit Coeure on October 12th, cites LETA/AFP.
13.10.2015
The prosecutor's office in Latvia has recognized 263 persons as victims in the Zolitude tragedy case, informs LETA.
13.10.2015
While the governing Estonian party, the Reform Party received 50,169 euros as donations in the third quarter, and the Social Democratic Party received 51,381 euros, the biggest opposition party, the Centre Party succeeded in collecting donations of 13,634 euros, of which as many as three-quarters or more than 10,000 euros came from wallets of Tallinn city officials, LETA/Postimees Online reports.
12.10.2015
The Commission announced establishing the EU's capital market union (CMU) by 2019. CMU's idea is to help businesses grasping more diverse sources of capital within the EU. It would also make markets work more efficiently and offer investors and savers additional opportunities to use their money for enhanced growth while creating employment.
12.10.2015
World-leading brand valuation and strategy consultancy – Brand Finance – makes analysis on nation-branding to make decisions in maximizing brand and business value and bridge the gap between marketing and finance. The three Baltic States' brands (out of 100 countries) in 2015 are the following: Lithuania – 63, Latvia –75 and Estonia – 85.
12.10.2015
City of Riga Vidzeme District Court has received a notice confirming that the EUR 400,000 bail bond has been posted for the release of Latvijas Dzelzcels former CEO Ugis Magonis, as the court informed LETA.
12.10.2015
The European Commission intends through public consultations identify key measures to re-launch Common Consolidated Corporate Tax Base (CCCTB). The CCCTB main focus is on facilitating EU and third-country businesses, primarily those active in more than one EU state. It would reduce administrative burden and compliance costs for business; besides, the CCCTB would function as an effective tool against aggressive tax planning.
09.10.2015
Statistics Lithuania informs that, after the revision of gross value added and employment indicators, labour productivity estimates were recalculated. In 2014, the value added per hour actually worked in the whole economy amounted to, on average, EUR 13.62 at current prices, which is by EUR 0.31 more than in 2013. The gross value added per person employed amounted to EUR 24 975.