International Internet Magazine. Baltic States news & analytics
Tuesday, 30.09.2014, 08:56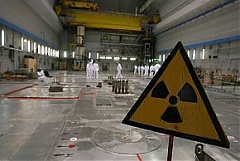 29.09.2014
As the Lithuanian Ministry of Energy reviewed the final Ignalina nuclear power plant (NPP) decommissioning plan, it turned out that the closing price will stand at EUR 2.6 billion at least, while the closing deadline has been extended for 9 years, informs LETA/ELTA.
29.09.2014
On the sidelines of the UN General Assembly in New York yesterday, Latvian Foreign Minister Edgars Rinkevics (Unity) met with the economy minister of Qatar Sheikh Ahmed bin Jassim Al Thani, during which the two sides signed an agreement on the avoidance of double taxation, LETA was informed by the Foreign Ministry.
28.09.2014
Weaker lending in Latvia is threatening to slow down economic growth even more, Bank of Latvia President Ilmars Rimsevics told members of the press on September 26th, informs LETA/Nozare.lv.
27.09.2014
On 26 September, Lithuanian Invaldos Nekilnojamojo Turto Fondas, a subsidiary of INVL Baltic Real Estate, signed a loan agreement with Siauliu Bankas regading EUR 15.35 million loan (LTL 53 million), reports LETA/ELTA.
26.09.2014
EU member states are still having problems in dealing with the EU's VAT rules. Recently the Commission decided to refer Holland and Germany to the Court of Justice for failing to comply with the EU rules on VAT.
26.09.2014
According to Statistics Lithuania, the number of members of political parties increased by more than 6,000 in 2013 and reached 114,100 people by the end of the year. In other words, 4.7% of all adults were members of political parties, informs LETA/ELTA.
26.09.2014
After the Government decided to increase the minimum monthly salary to LTL 1,035 (EUR 300), member of the Lithuanian Peasant and Greens Union, Member of the European Parliament Bronis Rope addressed Prime Minister Algirdas Butkevicius claming that the decision has not been coordinated with municipalities beforehand and will rest on their shoulders, reports LETA/ELTA.
26.09.2014
According to the data of credit system Mano Creditinfo, Lithuanian residents' arrears for financial, telecommunications and other services in August 2014 amounted to LTL 3.57 billion (EUR 1.03 billion) and were by LTL 1.3 million (EUR 376,000) greater than in early summer, informs LETA/ELTA.
26.09.2014
The government could sell its Citadele bank shares for EUR 74 million, according to a copy of the U.S. fund Ripplewood Holdings offer posted on portal Pietiek.com, reports LETA/Nozare.lv.
26.09.2014
Estonian entrepreneurs want to know about all tax changes at least half a year in advance in the future; on Thursday, the Chamber of Commerce and Industry handed over to Riigikogu Chairman Eiki Nestor the corresponding address, which has been signed by more than 1,200 entrepreneurs, LETA/Public Broadcasting reports.
26.09.2014
It is obvious that Ukraine alone cannot resist Russia, especially because the current crisis affects not so much Ukraine as the entire Europe's security system, which has practically ceased to exist, former Ukrainian Ambassador to the United States Oleg Shamshur said in an interview with LETA.