International Internet Magazine. Baltic States news & analytics
Wednesday, 21.11.2018, 22:23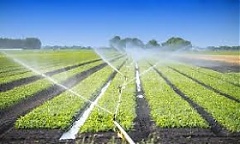 20.11.2018
The role of agro-sector in the Baltic States is still quite significant: about 25-30 percent of the workforce in the Baltic States is engaged full-time or partially in agro-sector, including processing of agricultural products, forestry and fishing. A general agro-sector analysis in the EU and the Baltic States, as well as in Latvia, can help in streamlining national political and economic decision-making.
30.10.2018
In the first report on the application of competition rules in the agricultural sector, the European Commission has shown that the member states' competition authorities can help farmers to obtain better conditions when selling their products to numerous customers. Besides, there are some ideas on future policy choices concerning the application of competition rules in the agricultural sector.
18.10.2018
The 2018 European Commission's Monitor shows that the member states made further progress towards EU-2020 targets in education and training. The Monitor analyses the main challenges for European education systems and presents policies that can make them more responsive to societal and labour market needs. However, differences among countries remain, showing that more reforms are needed.
16.10.2018
This October all European customers at public filling station will notice new harmonized fuel symbols on fuel dispensers and fuel nozzles. It will give drivers better information on the suitability of fuels for their vehicles while helping them avoid miss-fuelling and provide adequate information on the environmental impact of the fuels used.
16.10.2018
There are striking differences among the EU states on households' expenses for food, beverages and general consumption. Only about 10% of households' income is used for consumer goods in such states as Luxembourg, Netherlands and the UK. Over 33% of income is used in households in Lithuania-33,7% and in Rumania -38,2%. Thus, the EU's internal market's convergence is far from perfect.
16.10.2018
On October 15, 2018, Latvian Foreign Minister Edgars Rinkevics took part in the meeting of the European Union's (EU) Foreign Affairs Council in Luxembourg, at which EU foreign ministers discussed preparations for the European Council of October 18, as well as developments in Venezuela, with the focus on the humanitarian situation in the country, the migration crisis and its impact on the neighboring countries, informs LETA.
15.10.2018
Ministers, entrepreneurs and technology experts from 14 digitally minded countries across the world will convene tomorrow for Tallinn Digital Summit 2018. The summit will focus on artificial intelligence and global trade in data, as well as their implications for governance, economies, and societies as a whole.
15.10.2018
The European Central Bank (ECB) should end its quantitative easing, or bond-buying, program, this year, as expected, but it is unlikely to make decisions on a possible interest rate hike until at least the fall of 2019, informs LETA/BNS referring to Vitas Vasiliauskas, the Lithuanian central bank governor and a member of the ECB Governing Council.
15.10.2018
Vilnius hosted an international forum of European social democrats over the weekend when Baltic and EU social democrats discussed the future of left-wing ideas, informs LETA/BNS.
10.10.2018
Programs run by some European Union countries to sell passports and residency permits to wealthy foreign citizens pose risks of money laundering as some of the schemes are not properly managed, informs LETA referring to Reuters news agency reported on Wednesday citing warnings from campaign groups.