International Internet Magazine. Baltic States news & analytics
Sunday, 20.08.2017, 03:24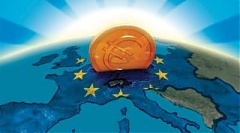 11.08.2017
Global financial crisis began 10 years ago and led to the Union's worst recession in its six-decade history. The crisis originated not in the EU but in the US; though the EU institutions and the EU states needed to act resolutely to counter its impact. Main efforts were devoted to addressing the shortcomings of the then Economic and Monetary Union's structures. Decisive actions have paid off concluded European Commission.
28.07.2017
Recent EU's Consumer Conditions Scoreboard (2017 edition) shows that ever more EU consumers are shopping online across the states; in 10 years the increase from about 30% to 55%. Their trust in e-commerce has increased too. Retailers are still reluctant to expand their online activities due to higher risk of fraud and non-payment in cross-border sales. The levels of trust, knowledge and protection still vary greatly among the EU states.
24.07.2017
European Commission launched public consultations on how Europe should promote digital innovation in health and care, for the benefits of citizens and health systems in Europe. Consultations will help creating a new health policy communication to be adopted by the end of 2017, along the recent review of the EU Digital Single Market strategy.
22.07.2017
There is a strong synergies presently between the UN SDGs and the European Union's priorities for sustainable development. Like the United Nations, the EU is focused on people, prosperity, peace and partnership. In this regard, the United Nations welcomed signing of the New European Consensus for Development.
21.07.2017
The Commission intends to shape a broader approach to boosting innovation-led growth in the EU. Thus, it is proposing a new set of actions to further help Europe's regions invest in their niche areas of competitive strength (so-called "smart specialisation") and generate the needed innovation, resilience and growth. The Baltic States have to find their sectors of growth, i.e. niche areas of competitive strength.
18.07.2017
European Commission presented its White Paper on the Future of Europe in March 2017. Already four months after, the debate on the EU's future is picking up speed with potentially over 30 million citizens participated in discussions.
15.07.2017
European exporters reported a 10% increase in the number of trade barriers they encountered in 2016. Over 370 such barriers were in place at the end of last year in over 50 Union's trade destinations across the world. The 36 obstacles created in 2016 could affect EU exports that are currently worth around €27 billon.
10.07.2017
In the Banking Union, whether a bank needs regulatory capital, the ECB makes a decision. However, there are cases of precautionary recapitalisation when banks are subject to strict conditions under EU's banking framework, to ensure that the aid is provided on a precautionary basis, subject to final approval under EU state rules. EU measures taken after the end of 2008 provide for solutions to restore banks' viability.
07.07.2017
Developed by the European Commission's Joint Research Centre (JRC), the "Cultural and Creative Cities Monitor" will help policy makers as well as the cultural and creative sectors identify local strengths and areas for improvement, and learn from comparable cities. It also sheds light on the strong relationship between cultural vibrancy and various dimensions of a city's life, starting with its social diversity and its economic activity.
04.07.2017
The Commission published a reflection paper on the future of EU finances in which it describes possible options to finance "common needs". This is fifth and final paper in the series of debate on EU budget's future; debates started in March this year with the Commission's White Paper on the Future of Europe. The reflection paper maps out possible budgetary implications of the choices the EU states would make.
03.07.2017
The Commission proposed a new system for a Pan-European private pensions market as a new voluntary scheme to save for retirement. The new "product" would benefit savers around Europe by complementing existing national pension products. Alongside occupational pensions, personal pension plans would be supplemental to state-based pensions, but not replacing or harmonizing national personal pension regimes.