International Internet Magazine. Baltic States news & analytics
Saturday, 21.10.2017, 00:48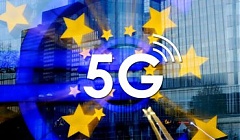 20.10.2017
The EU's telecoms markets are subject to changes: the member states need more coordination, legal certainty, clear regulations, investments and incentives. The proposed Code aims to achieve sufficiently long minimum duration for spectrum assignments for 5G across Europe. The EU special agency, the Body of European Regulators for Electronic Communications (BEREC) based in Riga, is an important actor to ensure consistency.
13.10.2017
European Commission for three years has been working on strengthening the single currency and confidence in the euro. Its new Communication is about the completion of the Banking Union - expected by 2018-19- revealing new proposals and pragmatic ideas (e.g. to align risk reduction and risk sharing), which would make it easier to reach an agreement among the EU states on the Banking Union's issues.
12.10.2017
The EU has pledged to lead the way in implementation the Paris Climate agreement, transition to a low-carbon and sustainable economy's directions. However, to succeed, the member states need more capital –both public and private -for green and sustainable projects. Some steps have been already taken by the Commission; now it is the member states' turn…
10.10.2017
European economy is growing robustly in recent years, but disparities persist among the EU member states. Seventh Cohesion Report-2017 shows that modern EU economic, social and territorial cohesion needs changes to activate investment process into main European challenges. It suggests three main directions in the cohesion "after-2020" policy: harnessing globalisation, leaving no one behind and supporting structural reforms.
09.10.2017
The EU member states needed a new and clear taxation system dealing more efficiently with cross border VAT fraud, which at the EU level causes an annual tax revenue loss of around €50 billion. It is estimated that this sum would be reduced by 80% thanks to the proposed reform The Commission suggested a new VAT system to be in place by 2022. It is good news for business, consumers and national budgets, though bad news for fraudsters.
06.10.2017
A substantial part of states' public investment in real economy is spent through public procurement: €2 trillion yearly representing 14% of the EU GDP. Ensuring that this money is spent efficiently and effectively is of common European interest. The European Commission suggests a draft to make procurement issues in the EU states in more efficient, simplified and sustainable manner, with full use of digital technologies.
03.10.2017
European Commission started discussions with trade unions and employers' organisations among the EU states on modernising the rules on employment contracts to make them fairer and more predictable for all types of workers. This Commission's initiative will help the European Pillar of Social Rights to create convergence among the EU states towards better working and living conditions.
02.10.2017
The end of the quota system gives producers possibilities to adjust to emerging commercial opportunities and explore new export markets. It will simplify current policy management and administrative burden for operators, growers and traders. Abolishing limits to production and/or exports allows the Baltic States to better adjust to market demand, both within and outside the EU.
30.09.2017
To be competitive in the world, the Baltic States shall develop their so-called smart specialisation strategies, or 3S. European Commission proposed a new set of actions to help European states "uncover" their niche areas of competitive strength, to design investment strategies based on their specific actions. Until 31 October, the states can apply for funds in two project categories.
25.09.2017
European Investment Bank "patronises" social innovation since 2012; the EIB's Institute arranges competition among European researchers with the primary purpose of generating social, ethical or/and environmental impact. Fifteen finalists' projects were assessed in Riga and revealed great potentials of untapped social innovation now being available in the EU and around the world.
19.09.2017
It was underlined in the State of the Union address, that the EU industry should be "stronger and more competitive". Therefore the new European Industrial Policy Strategy (EIPS) is aimed at making the EU industries a world leader in innovation, digitisation and decarbonisation. The renewed EIPS brings together all EU's existing and new horizontal and sector-specific initiatives into a comprehensive industrial strategy.