International Internet Magazine. Baltic States news & analytics
Tuesday, 23.04.2019, 11:21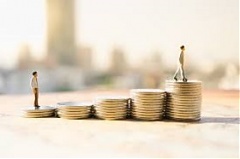 23.04.2019
The number of offers of seasonal work in Estonia has rocketed up and the offered pay for such work ranges from 888 euros to 1,268 euros, the job portal CVKeskus said on Tuesday, citing LETA/BNS.
18.04.2019
Provisional data compiled by the Central Statistical Bureau of Latvia (CSB) show that over the past three years the number of registered marriages has risen slightly. In 2018, 13.4 thousand marriages were registered, which is 200 marriages more than in 2017 when the increase recorded over the year constituted 148 marriages.
18.04.2019
Data1 compiled by the Central Statistical Bureau of Latvia (CSB) show that in the school year 2018/2019 vocational education enrolments accounted for 27.2 thousand, which is 4.8 % less than a year ago, while the number of entrants has not changed.
17.04.2019
The Estonian economy has been one of the fastest growing in Europe in the past three years, and although that growth will slow this year, the labour market will not cool down so much.
17.04.2019
In March this year, apartment prices in Soviet-era standard design houses in Riga rose 0.4 % against February and increased 0.6 from the beginning of the year, Arco Real Estate said in its latest report on the situation in the standard-design apartment market, citin LETA.
16.04.2019
The Organization for Economic Cooperation and Development (OECD) says that the fact that long-term unemployed, including people who have lost hopes to find work, made up 3.3% of Latvia's labor force in 2017 represents a serious problem, according to an OECD report on Latvia presented on Tuesday, writes LETA.
16.04.2019
In January-February 2019, Latvia exported EUR 451.82 mln worth of forestry products, which is an increase of 19.8% against the same period a year ago, according to information released by the Agriculture Ministry writes LETA.
15.04.2019
So far, 75% of the EU funding available to Latvia in this programming period have been invested in various projects, according to the Finance Ministry's report on the absorption of EU funds writes LETA.
12.04.2019
n 2016, 1.2% of enterprises in the European Union (EU) were foreign-controlled. They accounted for 15.3% of EU employment and 25.0% of the value added in the non-financial business economy. Between 2010 and 2016, the share of value added by foreign-controlled enterprises in the EU rose by 2.3 percentage points.
11.04.2019
TV3 commercial television channel topped the consolidated list of most-watched TV channels in Latvia this past March with 10.1 percent of total viewing time, Kantar TNS representatives informed LETA.
11.04.2019
Latvijas Gaze natural gas utility posted EUR 297.778 mln in net turnover last year, which was by 11.8 % more than in 2017, while the company's profit was EUR 23.193 mln, the company said in its statement to the Nasdaq Riga stock exchange.