International Internet Magazine. Baltic States news & analytics
Wednesday, 20.06.2018, 07:03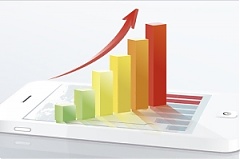 20.06.2018
Estonia's gross domestic product (GDP) per capita expressed in purchasing power standards (PPS) last year made up 77% of the average European Union rate, compared to 75% in 2016, the indicator was lower in seven member states and the same as Estonia's in two other member states, cites LETA/BNS.
18.06.2018
The Latvian rural bus networks are unsuited for the needs of foreign tourists willing to travel around the countryside, according to a study conducted as part of Caito, a project of the EU Interreg Central Baltic program for cross-border cooperation, informs LETA.
18.06.2018
Northern Europe is known for its open knowledge societies and innovative economies. Here in the north, the Baltic Sea region, the Nordic countries and the European Arctic overlap, and Finland is integral to each one. We are all Arctic, all Nordic and we hold a particularly central position in the Baltic Sea region. Over 40% of Finland's foreign trade is with countries around the Baltic Sea, and Sweden and Denmark by themselves account for a similar, high proportion of all foreign direct investment in Finland.
18.06.2018
As many as 80% of households in Latvia cannot afford to buy a home, Economics Minister Arvils Aseradens (Unity) said on June 15th during a meeting with municipal leaders from Riga Planning Region, informs LETA.
15.06.2018
The European Commission (EC) presented its proposal for the European Union (EU) Budget 2021- 2027 also known as the Multiannual Financial Framework (MFF), on 2nd May 2018. DBRS foresees a period of long and complex negotiations, particularly for those member states facing the prospect of higher contributions and those that might receive less funds.
15.06.2018
The laws govern the rights, duties and liability within the issuing country. They are binding for all parties implementing their rights or duties in the particular country and such parties are also subject to liability specified there. Consequently, a party is responsible for its activities in the territory of the particular country in accordance with legal regulation of such country.
14.06.2018
According to Statistics Estonia, in 2017, cinema attendance set a new record, surpassing 3.5 million visits for the first time. Cinema attendance has doubled in the last ten years. The rising popularity of cinemas can be explained by an increase in the number of cinemas and a wider selection of films as well as by the generally higher living standard.
13.06.2018
The state-owned energy group Eesti Energia topped the list of Estonia's most highly regarded employers for the fifth year running according to the annual employer reputation survey of Kantar Emor, cites LETA/BNS.
13.06.2018
A family with average income in Vilnius could afford buying the smallest apartment among the Baltic capitals in the first quarter, writes LETA, according to Swedbank's Baltic Housing Affordability Index.
13.06.2018
Furnished apartment search engine, Nestpick, has released a study revealing the first month living costs involved with relocating to 80 cities around the globe. From years of experience helping individuals to move, Nestpick knows that the initial costs involved with relocation can vary widely depending on location. To help those looking to move, the furnished apartment and room aggregator decided to investigate the general costs that a person might incur during their first month in a new city. The index is designed to be an indicator of the cost of relocating to some of the world's most in-demand cities, and therefore a useful tool for the increasing numbers of digital nomads, millennials, students and expats who are seeking work and life opportunities abroad.
12.06.2018
The security of the data entrusted to Estonia's local governments is not guaranteed as required, it appears from an audit taken by the National Audit Office, cites LETA/BNS.