International Internet Magazine. Baltic States news & analytics
Tuesday, 13.10.2015, 11:55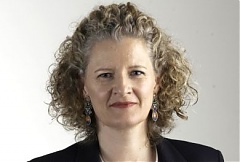 07.10.2015
The new rector of WU Vienna, Prof. Edeltraud Hanappi-Egger, has appointed Assoc. Prof. Barbara Stöttinger as the WU Executive Academy's new dean. Prof. Stöttinger took over from her predecessor, Prof. Bodo B. Schlegelmilch, on October 1, 2015. Under her deanship, WU Vienna's business school is to continue its successful track record. BC during the press tour to Vienna had a pleasure to make an interview with Barbara, concerning to studying at WU Executive Academy.
14.09.2015
It all began with a team of four, two MBA programs, two certificate programs and a handful of corporate programs and seminars. Only 10 years later, the WU Executive Academy employs more than 50 people and has established itself, in its three core business areas, as a leading training provider in Central and Eastern Europe, earning an eight-figure sum in executive education revenue.
10.09.2015
Innovation Drift, an international Vilnius Innovation forum took place at the conference hall Litexpo last week. Among many others, Kevin Eyres, the first LinkedIn employee outside the United States and former head of the company's European department, was be speaking. During his career, Mr. Eyres has been in charge of 3 Silicon Valley companies in Europe, reports BC press service from the Vilnius Innovation forum Innovation Drift.
04.09.2015
Islam Karimov's addresses with congratulatory speech at the 24th Independence Day celebrations for Uzbekistan. The speech was given BC from the Embassy in Riga.
20.07.2015
No anti-Latvian sentiment is felt in Russia, however, one can observe anti-Russian sentiment in Latvia, Russian banker and billionaire Pyotr Aven says in an interview with the "Diena" newspaper, cites LETA.
20.07.2015
The BC magazine starts a new publication series written by Eugene Eteris, the BC's international editor, who is also teaching at the European Studies Faculty in RSU, Latvia. For more than two decades, prof. Eugene Eteris has been involved in the European policy's research publishing extensively on contemporary European problems.
15.07.2015
Here is a little-known fact. In 1990, as the Soviet Union was collapsing, Poland's GDP was just 20% larger than Ukraine's. Both countries were relatively similar in size and population.
09.07.2015
Address of Prime Minister of the Republic of Latvia Laimdota Straujuma at the II World Latvian Economic and Innovations Forum in Riga.
02.07.2015
In an interview with Latvian Television today, former Latvian Finance Minister Andris Vilks said that every EU country is trying to help Greece as much as they can, but that Greece's behavior is the most shameless the EU has ever witnessed. ''They are trying to screw everyone over,'' said Vilks, cites LETA.
30.06.2015
In an interview with LETA, European Parliament Member Roberts Zile (All for Latvia!-For Fatherland and Freedom/LNNK) said that the European Commission's proposed refugee quota system does not tackle the actual refugee problem.
11.06.2015
Russian Prime Minister Dimitry Medvedev said today that Russia is ready to develop relations with the Baltics on equal principles, however, because of political reasons they are not interested in cooperation with Moscow, cites TASS/LETA.