International Internet Magazine. Baltic States news & analytics
Friday, 25.04.2014, 10:36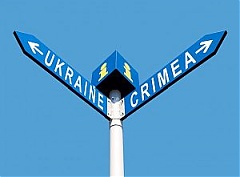 24.04.2014
Society is facing a transformative period of its existence. And this evolution of society is influenced to a significant degree by globalization, interconnection and interdependence. Information and knowledge can play a crucial role in this dynamic process, especially when they are used as tools for misinformation and manipulation. Information wars have become tools of war to control the minds and the opinions of people. And often the information and manipulation overload is so big that it is virtually impossible to find balanced information that is committed to truth and impartiality.
21.03.2014
We risk getting stuck in a never-ending present and becoming its prisoners if we let current problems completely dominate our consciousness, thereby making us lose our outlook for development.
21.03.2014
Uzbekistan president Islam Karimov's greeting address at the Navruz festive occasion, The speech presented to BC by Uzbek Embassy in Riga.
19.03.2014
Lithuania is a symbol of success, which sets an example to other countries, therefore, the United States are with us, says Lithuania's Ambassador to the United States Zygimantas Pavilionis, reports LETA/ELTA.
06.03.2014
In opinion of Mr. Aigars Šmits, Chairman of the Board of Directors of ARCO REAL ESTATE, the draft law prepared by the Ministry of Economics stipulating provision of support to young families, who want to purchase a home, would not be an effective way to help people. In contrast, an increase of the number of municipal apartments for rent and offering the apartments for long-term rent would give real benefits, says Mr. A. Šmits.
04.03.2014
The President of Russia Vladimir Putin met with media representatives to answer a number of their questions, in particular with regard to the situation in Ukraine, informs kremlin.ru.
26.02.2014
Reckless increase in minimum monthly wage (MMA) does not determine increase in average monthly earnings in Lithuania; therefore, it may cause severe economic consequences, says Gitanas Nauseda, Advisor to the president of SEB Bank, cites LETA/ELTA.
25.02.2014
After the de facto ousting of the what now has to be called ex-President of Ukraine Viktor Yanukovitch, the political situation in Ukraine is far from clear. While former Prime Minister Yulia Tymoshenko, who was imprisoned by Yanukovitch, was released on 22 February – and of course immediately returned to the stage as a political heavyweight – it remains to be seen how the situation will develop.
12.02.2014
Gregory Pomerantsev is a commercial director of one of the largest Russian airports Tolmachevo (Novosibirsk) and the member of World Trends Forum, which will take place in Riga from April 9 to 12, 2014. He talks about his vision of the air transport, the Siberian tourism and advises always to check intuition by logic.
11.02.2014
Hjörtur Smárason is a specialist in place branding and the member at the World Trends Forum that will be held in Riga on April 9-12. He is telling about himself and his country Iceland.
23.01.2014
Starting from the first of July 2013 Lithuania was holding the rotating presidency of the EU Council for the first time in Lithuanian history. It was also for the first time in EU history that a country, Lithuania in this case, was holding this Presidency of the enlarged EU of 28 states.