International Internet Magazine. Baltic States news & analytics
Friday, 28.04.2017, 03:24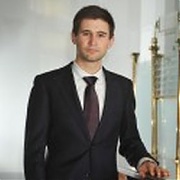 26.04.2017
Since the beginning of the year, political debates have been mainly focusing on reforming the tax system.
05.04.2017
In February, the performance of manufacturing remained at approximately the previous month's level (+0.4%, seasonally adjusted data). However, in evaluating this result we must remember that the achieved level is rather high, as evidenced by the y-o-y growth (+4.6%).
21.03.2017
Having assessed the gradual pick-up in domestic economic activity and the improving situation of Lithuanian manufacturers in relevant foreign markets, the Bank of Lithuania projects that this year the economy will expand by 2.6%, while its growth rate next year will reach 2.8%. Wage growth, estimated to stand at 6.1% in 2017 and 5.7% in 2018, will outstrip the rising inflation rates. Such projections for economic and wage growth are higher than expected and announced at the end of last year.
13.03.2017
There is no point in being afraid of thunder – lightning is the real danger. Thunder just reflects with a lag the flashes of lightning by way of sound. An increase in consumer prices is a similar story: it is an objective reflection of previous developments on the global commodity markets.
10.03.2017
The current account surplus for 2016 was the largest since independence was regained at 2.7% of GDP. Reinvested income is preferred to new money for use in investment. The net international investment position continued to improve.
10.03.2017
Lithuania and Finland, two Nordic-Baltic sisters, are interconnected by long-ranging historical, political, and cultural links.
08.03.2017
Inflation continued to rise in Estonia, and it was at its fastest for four years in February. Inflation is being driven by higher global prices for oil and food, and by higher excise rates. Core inflation has also risen in recent months because of service prices
07.03.2017
Following a short-lived seasonal shrinkage of the loan portfolio in December, January data confirmed that the overall trend of increasing lending has not changed. Growth in both lending to nonfinancial enterprises and consumer lending remains stable.
06.03.2017
Vitas Vasiliauskas, the Lithuanian central bank governor, says that the financial services market is undergoing a fast transformation as alternative services providers are growing in numbers, increasing the pressure on the commercial banks to embrace innovation.