International Internet Magazine. Baltic States news & analytics
Monday, 23.10.2017, 05:26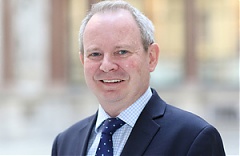 20.10.2017
Busy work is under way to make bilateral regions between the UK and Latvia even stronger, British Ambassador to Latvia Keith Shannon said in an interview with LETA.
28.09.2017
The specialists of Rietumu Group have prepared an overview on the return of the investment funds of Rietumu Asset Management (RAM) for August 2017. Along with information on the structure and dynamics of the funds, the review contains the traditional analysis of the current political events and key economic factors that exert an influence on financial markets, reported BC Rietumu bank's press service.
26.09.2017
After German parliamentary elections secured Chancellor Angela Merkel with yet another term in office, Berlin will remain Lithuania's most important partner in Europe, says President Dalia Grybauskaite, cites LETA/BNS.
14.09.2017
European Commission President Jean-Claude Juncker in his State of the Union Address-2017 (SOTUA-17) before the members of the European Parliament presented the yearly's outcomes and EU's priorities for the year ahead. His speech was accompanied by the adoption of a number of concrete Commission's initiatives (on trade, investments, cybersecurity, industry, etc.) outlining a vision of EU that "protects, empowers and defends".
07.09.2017
The annual growth of gross domestic product (GDP) in adjusted terms has reached the highest rate observed within a period of more than five years in Latvia: 4.8% at constant prices in the second quarter.
28.08.2017
Last weekend the performance of Joshua Bell in Dzintari Concert Hall in Jurmala enjoyed great success. The concert of this marvellous violinist, Grammy, Gramophone and Mercury awards winner, continued the programme of Baltic Musical Seasons, informed BC Eleonora Gailisha from Rietumu Bank's mass media and public relations.
22.08.2017
A new iron curtain is descending over Europe as Russia retains its influence in some post-Soviet countries, Ukraine's former President Viktor Yushchenko said in Vilnius on August 22nd, cites LETA/BNS.
22.08.2017
There is no new economic crisis coming our way and Europe is in for a long period of economic growth, Ruta Arumae, economic analyst and teacher at Mainor business school, said on August 21st, cites LETA/BNS.
20.08.2017
August 20th is the day when the Estonian people's audacity coincided with a great historical opportunity. A time when the Estonian people were of one mind and able to take advantage of this opportunity.
18.08.2017
The labour force survey data received today are not surprising: unemployment in Latvia continues to drop. At 8.9%, unemployment rate is the lowest since 2008 and lower than Latvia's historical average. It is also slightly lower than the current euro area average. Moreover, unemployment may have even dropped slightly below the natural rate (Fig. 1).
18.08.2017
Relations between Latvia and Russia are not easy but it is a diplomat's mission to talk and seek common ground, Latvian ambassador-designate to Russia Maris Riekstins said in an interview with LNT commercial TV channel this morning, cites LETA.