International Internet Magazine. Baltic States news & analytics
Friday, 23.06.2017, 18:42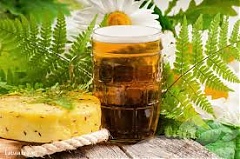 22.06.2017
ccording to retailers questioned by LETA, there has been a substantial increase in demand for shashlik (marinaded BBQ meat), cheese, beer and wine for the midsummer Ligo! holidays.
21.06.2017
Despite an increase in wages and an improvement in coping, the dissatisfaction of employees with their wages has increased on year, figures from a survey published by the Salary Information Agency on Wednesday show LETA/BNS.
21.06.2017
Riga has been ranked the world's 126th most expensive location and the cost of living in the Latvian capital is significantly higher than in the other two Baltic capitals – Tallinn and Vilnius, a survey by Mercer Human Research Consulting shows.
21.06.2017
In a rapidly changing world, mobility has become a core component of multinational organizations' global talent strategy. To support the growing number of international assignees working in an increased number of locations, organizations are focusing on evaluating assignments from a cultural perspective, preparing for regional and lateral moves, and modifying compensation approaches to stay competitive. As organizations grapple with these challenges, they are working hard to accommodate the needs of their workforce and to support employees' careers. According to Mercer's 2017 Global Talent Trends Study, fair and competitive pay as well as opportunities for promotion are top priorities for employees this year – not surprising given the current climate of uncertainty and change.
20.06.2017
he data acquired by surveying enterprises and institutions and compiled by the Central Statistical Bureau (CSB) show thatat the end of the 1st quarter of 2017 there were 15.7 thousand job vacancies in the country, and the indicator has risen by 1.9 thousand or 13.6%, as compared to the 1st quarter of 2016, and by 1.3 thousand or 8.7%, compared to the end of 201
20.06.2017
Only four out of the 27 remaining EU member states do not want to host any of the two EU agencies currently located in the United Kingdom: Slovenia, and the three Baltic states – Latvia, Lithuania and Estonia, writes Euobserver.
20.06.2017
The Commission has reached a "principle deal" with the member states to restart EU's securitisation markets and to strengthen funds for venture capital and social entrepreneurship. Commission presented to the member states' finance ministers the Capital Markets Union mid-term review and expressed hope for a strong political support. Commission vice-president V. Dombrovskis presented these and other Ecofin actions.
19.06.2017
Although 54% of young Latvians, aged 15 to 19, plan to study at university after graduating from high school, 33% are not sure about continuing their education beyond high school, a survey by the Swedbank Institute of Finances shows.
19.06.2017
Prices in Lithuania are this year driven by global tendencies – growing prices for oil and food, analysts of the central Bank of Lithuania say, projecting a slow-down in the pace of inflation next year, writes LETA/BNS.