International Internet Magazine. Baltic States news & analytics
Wednesday, 21.11.2018, 22:31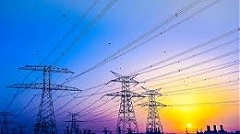 21.11.2018
Lithuania's average electricity market price last week ticked down by 1 euro cent to 53.74 euros per megawatt-hour (MWh), the same level as that in Latvia, where the price edged up by 1% Elektrum Lietuva said LETA/BNS.
20.11.2018
In Latvia, public support for the European Union's single currency, the euro, has risen by 10 percentage points from 2016 and now stands at 63%, according to a public opinion poll published by Politico.
20.11.2018
The role of agro-sector in the Baltic States is still quite significant: about 25-30 percent of the workforce in the Baltic States is engaged full-time or partially in agro-sector, including processing of agricultural products, forestry and fishing. A general agro-sector analysis in the EU and the Baltic States, as well as in Latvia, can help in streamlining national political and economic decision-making.
20.11.2018
According to Statistics Estonia, in October 2018, the producer price index of industrial output changed by 0.3% compared to September and by 2.8% compared to October 2017.
16.11.2018
Photo by: Shutterstock In the third quarter, the number of employed persons in Latvia increased by 10.5 thousand quarter-on-quarter, while that of unemployed decreased by 6.6 thousand. Employment expanded not only on account of declining unemployment, but also as a result of the formerly inactive population entering the labour market.
16.11.2018
In the first nine months of the year, the Somersy brand cider produced by joint-stock Cesus Alus was the most popular alcoholic beverage in Latvia, according to information from the State Revenue Service writes LETA.
16.11.2018
The governance of state-run companies will become more transparent and their activities will be more effective if they are listed on the stock market, Masamichi Kono, deputy secretary general at the Organization for Economic Co-operation and Development, told the Lithuanian Verslo Zinios business daily, citing LETA/BNS.
15.11.2018
After Pigu, Lithuania's largest e-trade company, on Wednesday announced its merger with Poland's Morele, the CEO of its competitor, Varle, warns that the planned merger is aimed at preparing the new company to be sold off later, reported LETA/BNS.
15.11.2018
The first estimate for euro area (EA19) exports of goods to the rest of the world in September 2018 was €184.8 billion, a decrease of 1.0% compared with September 2017 (€186.6 bn). Imports from the rest of the world stood at €171.7 bn, a rise of 6.4% compared with September 2017 (€161.3 bn), reported Eurostat.
15.11.2018
In the third quarter, manufacturing maintained similar growth rates to those in the second quarter. Overall, on the back of the accelerated increase observed last year, a more dynamic sectoral growth could be expected.
15.11.2018
Results of the Labour Force Survey conducted by the Central Statistical Bureau (CSB) show that 920.1 thousand people or 65.3% of Latvia population aged 15–74 (incl.) were employed in the 3rd quarter of 2018. Over the year, employment rate grew by 1.7 percentage points and number of employed persons by 17.2 thousand. Compared to the previous quarter, employment rate grew by 0.9 percentage points and number of employed persons by 10.5 thousand.