International Internet Magazine. Baltic States news & analytics
Tuesday, 17.09.2019, 01:52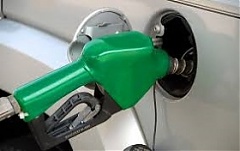 16.09.2019
SEB Lithuania's analyst Tadas Povilauskas says a surge in crude prices following last weekend's attacks on Saudi Arabian oil facilities may lead to a short-term increase of some 3-4 euro cents in gasoline and diesel fuel prices at the pump, reported LETA/BNS.
13.09.2019
In 2018, the price of bread and cereals across the European Union (EU) was more than three times as high in the most expensive Member State than in the cheapest one.
13.09.2019
Seasonally non-adjusted data of the Central Statistical Bureau (CSB) show that, compared to the 2nd quarter of 2018, in the 2nd quarter of 2019 hourly labour costs rose by 8.9% or 79 cents, reaching EUR 9.60. Seasonally adjusted data show increase of 7.0%.
13.09.2019
SEB analyst Mihkel Nestor said that it is likely that exports are likely to decline more broadly in the second half of this year, writes LETA/BNS.
12.09.2019
Ann Natunewicz is a speaker at BREL forum this year who will have interesting and useful insights for everyone, whether you're in retail, manage an investment portfolio or real estate projects, which makes hers one of the talks we're looking forward to most.
11.09.2019
According to Statistics Estonia, in July 2019, compared to July 2018, the exports of goods decreased by 2% and imports increased by 5%. The share of goods of Estonian origin was the lowest in recent years—66% of total exports.
11.09.2019
During my work at Rietumu Bank, for a number of years I have been supervising the operation of our departments which ensure and support transactions of customers on international financial markets. Some changes have been observed in this operation recently. If earlier the bank serviced mostly big investors from countries located to the east of the EU, then, following last year's events, which have changed the rules of the game for banks considerably, there are increasingly more residents of Latvia and neighbouring countries among our customers.
11.09.2019
The aggregate assets of Latvian banks dropped 1% in the first half of 2019 and stood at EUR 23.31 bn at the end of June, with five banks having increased their assets, according to the data released by the Finance Latvia Association writes LETA.
11.09.2019
In late August, Latvia's registered unemployment rate was 5.9% of the economically active population, down 0.1 percentage points from July, LETA was told at the State Employment Agency.
10.09.2019
Provisional data of the Central Statistical Bureau show that in July 2019 the foreign trade turnover of Latvia amounted to EUR 2.42 bn, which at current prices was 0.9 % more than a year ago, of which the exports value of goods was 3.1% higher, but imports value of goods was 0.7 % lower. In July, Latvia exported goods in the amount of EUR 1.04 bn, but imported – in the amount of EUR 1.38 bn. Compared to July 2018, foreign trade balance has improved as exports in total foreign trade amount increased from 42% to 43%.
10.09.2019
Consumer prices were up 2.4% on a year earlier in August. Inflation was slowed most by energy prices, but pushed up by rising prices for services.