International Internet Magazine. Baltic States news & analytics
Wednesday, 17.09.2014, 16:34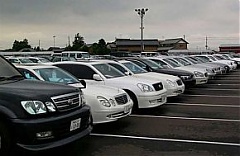 17.09.2014
In August, new vehicle registrations in Latvia increased by 22.5% – the 4th largest increase in Europe, the latest report from European Automobile Manufacturers Association (ACEA) indicates, reports LETA.
16.09.2014
According to the latest data of the Central Statistical Bureau (CSB), the average purchase prices of round timber in the 1st half of 2014 as compared to the 2nd half of 2013 continued to increase.
16.09.2014
A Factum & Ariko fresh public opinion survey showed that, as compared to May, the share of Rail Baltica project supporters in Estonia has fallen by 5% to 68% of respondents, LETA/Postimees Online reports.
15.09.2014
Data of the Central Statistical Bureau show that, compared to the 2nd quarter of 2013 hourly labour costs in the 2nd quarter of 2014 grew by 51 cents per hour or by 8.6%, reaching EUR 6.58.
15.09.2014
Jyrki Katainen, new Vice-President of the European Commission and Commissioner responsible for EMU and the Euro focused at the recent informal Ecofin meeting in Milan on issues that are important for the member states in the pursuit of better economic growth and jobs. He mentioned structural reforms, stable fiscal policies and investments.
15.09.2014
In the second quarter of the year 2014, the income of Lithuanian non-financial companies for goods sold and services rendered amounted to LTL 57.5 billion (EUR 16.6 billion) or by 3.7% more than in the same quarter last year and by 8.9% more than in the first quarter of this year, informed LETA/ELTA, referring to Statistics Lithuania.
15.09.2014
During the first six months of 2014, Latvia's export has remained unchanged, as compared to the same period in 2013, as information provided by Eurostat indicates, cites LETA.
15.09.2014
Latvian residents' health indicators have improved in several areas, the Ministry of Health informed LETA.
15.09.2014
Latvian residents would want to earn EUR 2,769 a month on average in order to fulfill all of their dreams, according to a survey conducted by SKDS, cites LETA.
13.09.2014
The registered unemployment rate has decreased in all regions and largest cities of Latvia at end-August 2014, reports LETA, according to the State Employment Agency's data.
12.09.2014
Statistics Lithuania informs that in the first half of 2014 year-on-year the number of guests increased in accommodation establishments of every county. Compared with the first half of 2013, the number of tourists grew the most in Utena County (77.8%), the least in Alytus County (3.2%), informs LETA/ELTA.