International Internet Magazine. Baltic States news & analytics
Wednesday, 16.01.2019, 16:43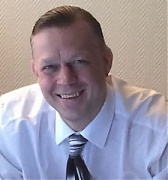 16.01.2019
In this studyproblems, risks and challenges are pointed out facing long-term social care in relation to demographic and migration trends, with an additional focus on long-term social care services for elderly people. The author has carried out analysis of statistical data, national planning documents, reports and reviews. Domestic and foreign researches in fields related to the specific nature of the study are analysed, as well as conclusions on potential gaps and proposals to address them are made.
14.01.2019
Latvian households on average in 2017 spent 9.9 percent of their income on culture and entertainment.This is 1.4 percentage points more than in Lithuania, and 1.7 percentage points more than in Estonia. according to Eurostat.
14.01.2019
Fuel prices this week have dropped in all three Baltic capitals, LETA has found out.
14.01.2019
The number of passengers served by the state-owned Estonian port company Tallinna Sadam hit a record 10.6 mln last year, driven mainly by higher cruise passenger numbers, the port company said.
14.01.2019
Under the European Central Bank's Public Sector Purchase Program (PSPP), the Bank of Latvia has purchased securities issued by the Latvian government and international organizations located in the euro area totaling EUR 7.423 bn by the end of 2018, Latvia's central bank announced today.
11.01.2019
The latest data of the Central Statistical Bureau (CSB) show that in December 2018, compared to December 2017, the average level of consumer prices* rose by 2.6%. Prices of goods increased by 2.3% and prices of services by 3.1%.
11.01.2019
The registered unemployment level at the end of December was 6.4% of the economically active population, which was by 0.2 percentage points more than the previous month but 0.4 percentage points less when compared to the end of 2017, LETA was told at the State Employment Agency.
11.01.2019
Lithuania lost almost 3,300 people due to emigration last year, the latest figures from the country's statistics office, Statistics Lithuania, showed on Friday.
10.01.2019
The global economy as a whole is expected to slow in 2019 as G7 countries return to long-run average growth rates, according to new projections from PwC in its latest Global Economy Watch.
10.01.2019
In 2017, the Member States of the European Union (EU) spent all together almost €320 billion on Research & Development (R&D). The R&D intensity, i.e. R&D expenditure as a percentage of GDP, stood at 2.07% in 2017, compared with 2.04% in 2016. Ten years earlier (2007), R&D intensity was 1.77%., informed Eurostat.