International Internet Magazine. Baltic States news & analytics
Monday, 28.07.2014, 23:28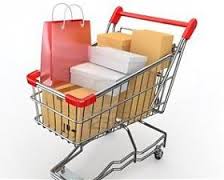 28.07.2014
Statistics Lithuania informs that, based on provisional data, in June 2014, the turnover (VAT excluded) of retail trade enterprises amounted to LTL 2508.7 million (EUR 726.6 million); against May, it decreased by 3 %at constant prices (seasonally adjusted - decreased by 0.4%), informs ELTA/LETA.
25.07.2014
Beer brewery "Aldaris" has maintained a steady turnover in 2013, whereas the company's losses reduced by 33 percent, the company also paid EUR 3 million in compensation to employees last year, informs NOZARE.LV/LETA.
25.07.2014
SME's business plans can be financed from EU support and mature into real products and services, generating growth and jobs for member states' economies. In the first round there are 155 SMEs selected from 21 member states (out of over 2,6 thousand applications); one from Latvia and 2 from Estonia. They will each receive €50,000 to finance feasibility studies. These are EU's efforts of creating "champions of innovation" in the EU.
25.07.2014
The highest Human Development Index (HDI) has been registered in Norway, while the lowest - in several African countries, according to the United Nations Development Program's Human Development Report, informs LETA.
24.07.2014
"Danske Bank" concluded the first half of 2014 in Latvia with a net loss in the amount of EUR 6.389 million, informs LETA.
24.07.2014
Compared to the first half of 2013, the number of vacancies in the same period this year has significantly increased, whereas the number of active job seekers has decreased, informs NOZARE.lv/LETA reffering to data for this year's first six months collected by the employment website "Cvmarket.lv".
24.07.2014
According to Lithuania Post's estimations, the number of domestic money orders has tripled in the course of six months of the current year if compared with the same period of 2013, says the company in a statement, informs ELTA/LETA.
24.07.2014
Construction supplies dealer "Depo DIY" turnover amounted to EUR 151.9 million in 2013, informs NOZARE.LV/LETA reffering to information provided by "Firmas.lv".
24.07.2014
The economic growth of Latvia in 2014 could reach 3.5 percent, the Economy Ministry's specialists forecast, reports NOZARE.LV/LETA.
24.07.2014
New European Commission's 6th Report on Economic, Social and Territorial Cohesion shows the policy is delivering on the growth goals in the EU-2020 Strategy by creating jobs and reducing disparities across Europe. The report outlines that EU funds and investments will be focused on key areas: e.g. energy efficiency, employment, social inclusion and SMEs. During 2014-20 over €150 bln is expected for Cohesion investments in the member states.
24.07.2014
In a period of five years, from 2009 to January 1 of this year, the number of Russian citizens living in Latvia has increased by 18,545 persons, according to information from the Office of Citizenship and Migration Affairs, informs LETA.