International Internet Magazine. Baltic States news & analytics
Friday, 28.10.2016, 05:32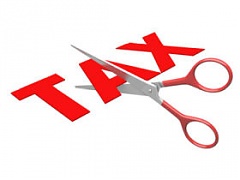 27.10.2016
As many as 43 percent of people in Latvia believe that budget revenue could be increased by cutting taxes, the latest Baltic International Bank's Latvian Barometer survey shows.
25.10.2016
The IMF has concluded their annual official staff visit (or 'mission') to Estonia. The mission team commended the country's economic policy and reform plans, but expressed concerns about weak productivity growth. They said Estonia will have to find ways to balance productivity and wage growth and to promote competitiveness. Eesti Pank shares this view.
24.10.2016
Gas interconnector between Finland and Estonia will boost security of supply and bringing economic lift to the region. When the gas starts flowing in 2020, the project will unite the Eastern Baltic Sea region with the rest of the EU energy market. This and other project are parts of the EU's energy union and aim at building missing energy links, improving supply and ending the energy isolation of the Baltic States.
24.10.2016
Even though in the past three years there has been a positive trend in employee satisfaction with their wages, still more than 60 % of employees in Latvia believe they are not paid appropriate wage, according to a poll conducted by CV-Online Latvia recruitment company informs LETA.
24.10.2016
Third United Nations Conference on Housing and Sustainable Urban Development (Ecuador, the City of Quito) has been truly historic: the New Urban Agenda was adopted. It also reflects the EU's vision for sustainable urban development, by calling for an integrated approach with accent on cities' diversity and urban-rural linkages.
22.10.2016
Overweight or obese adults make up 21.3 percent of Latvia's population, which is the second highest figure in the European Union (EU), according to the latest data from Eurostat.
21.10.2016
Following the plan on completing Europe's Economic and Monetary Union, the Commission decided last October to set up a European Fiscal Board as an independent advisory board on fiscal matters. The Board consists of five "fiscally-wise persons" and will start working soon.
21.10.2016
Several years ago "economics guru" could argue that economic growth is hindered by "expensive money". Nowadays, with historically low interest rates and Latvian commercial banks literally rolling in money (having 3 billion euro on corresponding accounts with Latvijas Banka), the economic growth is indeed weak. Despite the fact that politicians have been mentioning the word "reforms" for years and the need to address bottlenecks in crucial sectors is obvious to everyone, little is being done in reality, and the majority of true reforms die out because of red tape.
21.10.2016
The recovery of the dairy market will depend on oil prices and the decline of milk production volumes in southern Europe and New Zealand, Raimondas Karpavicius, chairman of Marijampoles Pieno Konservai operated by Russian-Liechtenstein joint venture Eksimeta, told Verslo Zinios business daily writes LETA/BNS.
21.10.2016
According to Statistics Estonia, in the 3rd quarter of 2016, the construction price index increased 0.7% compared to the 2nd quarter of 2016 and fell by 0.7% compared to the 3rd quarter of 2015.
21.10.2016
According to a survey carried out by the employment portal cvmarket.lv, 86 % of employees in Latvia have official employment contracts and pay all taxes, informs LETA.