International Internet Magazine. Baltic States news & analytics
Tuesday, 16.07.2019, 17:35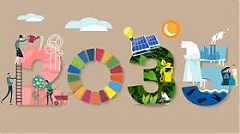 09.07.2019
The Commission has published in July the 2019 edition of a yearly Employment and Social Developments in Europe (ESDE) review. In line with the global long-term trends, i.e. ageing, globalisation, technological transformation and climate change, the ESDE-2019 is dedicated to the theme of sustainability and circular economy.
05.07.2019
Energy company Enefit posted EUR 59.559 mln in turnover last year, up 28.6% on 2017, while the company's losses amounted to EUR 2.433 mln, compared to a profit of EUR 1.079 mln in 2017, according to Firmas.lv writes LETA.
03.07.2019
Lithuania's fertilizer manufacturer Achema, the country's single largest gas consumer importing around half of all LNG in the country, has ordered another large LNG vessel for this year, according to the information available to LETA/BNS.
02.07.2019
The state-owned Estonian energy group Eesti Energia did not produce during eight hours last Sunday a single megawatt-hour of electricity from oil shale for the first time in the company's history, reported LETA/BNS.
01.07.2019
Danish company European Energy plans to develop 500 MW wind power parks in Lithuania, but Aistis Radavicius, head of the Lithuanian Wind Power Association, says he has doubts over such plans, reported LETA/BNS.
28.06.2019
Nord Stream 2 has withdrawn its application for the route through Danish territorial waters south of Bornholm, thus terminating a more than 2-year lasting procedure. A formal notice letter was handed to the Danish Energy Agency today.
26.06.2019
Starting from July 1, 2019, until July 31, 2021, the tariffs of Rigas Siltums municipal heating company will amount to EUR 51.0 per MWh, which is by 16.9 percent more than at present, and later, the tariffs will be lowered to EUR 49.99 per MWh, LETA learned from the Public Utilities Commission.
25.06.2019
During the first five months of 2019, Latvia generated 2.677 gigawatt-hours (GWh) of electric power, down 25.2% from the same period last year, according to an electricity market review released by Augstsprieguma Tikls transmission system operator, informed LETA.
21.06.2019
While possibly regarded as the back-bone of the existence of most economic activities, Latvia's energy sector is currently facing a number of challenges.
21.06.2019
Data of the Central Statistical Bureau (CSB) show that, in 2018 gross energy consumption1 in Latvia comprised 202.3 petajoules (PJ), which is 5.9 % more than in 2017. Over the past five years (from 2014 to 2018), the gross energy consumption grew by 8.6 %, however the share of renewables in it almost did not change. Amount of electricity produced in hydro and wind power plants down by 43.6 %.
21.06.2019
Estonia continues to support movement toward climate neutrality and is working toward the goal of achieving it by 2050, the Ministry of the Environment said on Friday.