International Internet Magazine. Baltic States news & analytics
Saturday, 08.03.2014, 15:11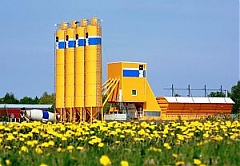 07.03.2014
UPB Holding, one of the leading groups of industrial companies in Latvia, has registered a subsidiary in London, which is the group's eighth subsidiary abroad, the Dienas Bizness newspaper reports, writes LETA.
06.03.2014
The agreement, concluded under the pressure of Estonian economy minister Juhan Parts last Friday, that Estonia and Finland will build a joint regional liquefied natural gas (LNG) terminal with the support of European money on both shores of the Gulf of Finland, may be an illusion, LETA/Postimees writes.
06.03.2014
Lithuania's Prime Minister Algirdas Butkevicius so far is not sure if Lithuania' friendly position regarding Ukraine and hostile position regarding Russia will not have a negative impact on further stages of the negotiations with gas company Gazprom, informs LETA/ELTA.
06.03.2014
Yesterday, the Commission for the electricity energy generation, synchronisation and market functioning under the leadership of Lithuania's Prime Minister Algirdas Butkevicius held a sitting in the Government, informs LETA/ELTA.
06.03.2014
The Municipality of Vilnius city approved of the investments in the reduction of the pollution of the thermo power plants, informs LETA/ELTA.
05.03.2014
Today, Latvian Saeima approved in the final reading amendments to the Energy Law, envisaging gradually opening up the gas market until April 2017, informs LETA.
05.03.2014
Opening of the joint Baltic electricity market on June 3 last year resulted in a 13 mln euro loss for Estonia's state-owned energy giant Eesti Energia since the energy company could not foresee the new market regulations in its earlier activities, LETA/Postimees writes.
05.03.2014
Although postponing liberalization of the electricity market for households will prevent higher electricity rates already in April 2014, Latvian Prime Minister Laimdota Straujuma (Unity) cannot guarantee that power utility Latvenergo will not raise its tariffs later this year, reports LETA.
05.03.2014
Larger Germany's company is determined to invest in Kaunas city. After the visit in Lithuania's city Kaunas, the representatives of the German energy company Danpower announced that they seriously considered the opportunity to invest in Kaunas heating sector, informs LETA/ELTA.
05.03.2014
On Tuesday, while striving for the competitive energy prices and the agreement on the EU strategy for 2030, the European Union (EU) Energy Council discussed 2 new European Commission's (EC) communiques – Energy Price and Expenditures in Europe and Strategy of Climate and Energy Policy for 2020-2030, informs LETA/ELTA.
04.03.2014
The government of Latvia today finally reached agreement on a framework according to which needy residents will be issued a compensatory amount to counter higher electricity rates after the electricity market is liberalized; local governments will be tasked with compiling data on these residents and having the data forwarded to electricity trading companies via the State Regional Development Agency, informs LETA.