International Internet Magazine. Baltic States news & analytics
Thursday, 26.04.2018, 21:58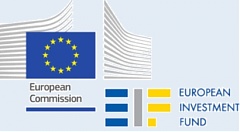 26.04.2018
The European Investment Fund (EIF) and Swedbank agreed to support financially about 5 thousand SMEs in Estonia, Latvia and Lithuania. The EU Programme for Employment and Social Innovation, EaSI participates too. The financial support is aimed at boosting employment in the Baltics and getting more people into jobs, especially the most vulnerable people on the labour market.
23.04.2018
The Vilnius-based Barclays technology center, which has recently announced plans to cut the number of its staff by a third, has probably found cheaper business development opportunities, head of the Investors' Forum, uniting foreign investors, believes, reports LETA, citing BNS Theme.
22.04.2018
The joint-stock Latvian dairy company Preilu Siers achieved EUR 59.9 million in turnover last year, which is EUR 2.2. million more than the previous year, the company's board chairman Jazeps Snepsts told LETA.
20.04.2018
Foreign investors are on the whole satisfied with business environment in Latvia but in a number of investment criteria have given the country lower ratings compared to the previous year and are critical of Latvia's tax reform in particular, writes LETA, according to the annual survey carried out by the German-Baltic Chamber of Commerce in Estonia, Latvia and Lithuania (AHK).
20.04.2018
The Estonian Ministry of Economic Affairs and Communications is working on a measure aimed at increasing the innovation and export capability of the country's industrial companies, informs LETA/BNS.
20.04.2018
The first Marriott chain hotel in Lithuania was opened in Vilnius on Thursday, the project's developer Hanner said, cites LETA/BNS.
19.04.2018
The European Commission will provide 125,000 euros for a technical study on the Baltic power grids' planned synchronization with the Continental European network, with the final results of the study, estimated to cost 250,000 euros in total, to be released in June 2018, informs LETA/BNS.
19.04.2018
The property fund East Capital Baltic Property Fund III, which is part of the East Capital asset management company, has purchased the Galleria Riga shopping center in Riga, East Capital informed LETA.
19.04.2018
International IT company Cognizant in May will open a development and supply center in Latvia, Cognizant Latvian head Kim Leandersson told LETA.
19.04.2018
A 213-million-euro deal on the acquisition by Rimi Lietuva, a Lithuanian retail chain owned by Sweden's ICA Gruppen, of Iki, a rival chain owned by Palink, is being cancelled, informs LETA/BNS.
18.04.2018
The planned construction of an office center in the New Hanza quarter in Riga will be delayed by about a year and will be completed by 2012, Edgars Miluns, a board member of the project's developer Pillar Management, said during the discussion Latvia-Riga-Skanste 2024 today, reports LETA.