International Internet Magazine. Baltic States news & analytics
Saturday, 31.01.2015, 07:29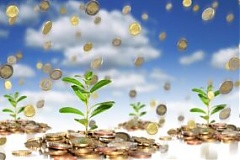 30.01.2015
In 2014, the majority of investments were registered in Riga, Jurmala, and Marupe Region; meanwhile, companies that made the largest investments were registered in Riga, Jelgava, and Liepaja, reports LETA, according to Lursoft.
28.01.2015
US investors are becoming increasingly interested in Latvian enterprises lately, especially IT companies, according to the international audit, tax, and business advisory company KPMG, reports LETA.
28.01.2015
Equity of INVL Baltic Farmland, a company investing into agricultural land, was equal to EUR 9.9 million (LTL 34.3 million) or EUR 3.02 per share at the end of 2014, the company reported LETA/ELTA.
27.01.2015
In 2014, foreign direct investment in Latvia reached EUR 7.259 billion, which is a 2.92% increase year-on-year, reports LETA, according to Lursoft.
27.01.2015
A total of 70.4 million euros were invested in Estonian start-ups in 2014, which is 2.3 times more than in 2013, Äripäev.ee/LETA reports.
27.01.2015
On Tuesday, January 27th, Prime Minister Algirdas Butkevicius, together with Georgian Prime Minister Irakli Garibashvili, participated in the Lithuanian-Georgian Business Forum, which focused on the promotion of investment, strengthening of bilateral partnership and search for new export markets. The Forum convened Lithuania's largest food companies, reported BC press service of Lithuanian government.
27.01.2015
According to evaluation of the stock exchange group NASDAQ OMX Riga, for the second year in a row, JSC Ventspils nafta (NASDAQ OMX RIGA: VNF1R) has been recognised as the company that implemented the best interactive investor relations in 2014 between the companies listed in the Baltic securities market. The stock exchange award was presented on Thursday, January 22, 2015, at the Baltic Market Awards ceremony, reports BC communications consultant at Ventspils nafta Elina Dobulane.
26.01.2015
US risk investor Andreessen Horowitz together with companions invested 58 million dollars in the Estonian start-up company TransferWise, which is so far the largest amount of money invested in a startup of Estonian origin, LETA/Äripäev.ee reports.
26.01.2015
Finnish burger chain Hesburger plans to open 20 new fast-food restaurants in Latvia in the next seven years, the director of the fast-food chain Kari Salmela told LETA.
23.01.2015
As Social Democrat MP Birute Vesaite voiced her doubts whether the Government is not investing too much in the heating sector reforms in Vilnius and Kaunas, Lithuanian Prime Minister is confident about the benefits of these projects and says that Lithuania follows the proven methods from Western Europe, reports LETA/ELTA.
23.01.2015
Nasdaq's Tallinn, Riga and Vilnius Stock Exchanges declared AS Tallinna Vesi as the company with the Best Investor Relations in the Baltic countries on Thursday, LETA/Postimees Online reports.