International Internet Magazine. Baltic States news & analytics
Thursday, 04.06.2020, 07:23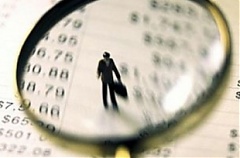 03.06.2020
The Tallinn city government at a sitting on Wednesday adopted a procedure for granting support for digital solutions aimed at small and micro enterprises with an annual revenue of 20,000 to 400,000 euros, informs LETA/BNS.
01.06.2020
Coalition partners agreed today to allocate additional EUR 32 million to help Latvia's creative industries deal with the Covid-19 crisis, Culture Minister Nauris Puntulis (National Alliance) told journalists after the weekly coalition cooperation meeting, informs LETA.
27.05.2020
Tallinn Airport has concluded an agreement with the companies KMG Inseneriehituse AS and Verston Ehitus OU on construction works to be carried out as part of stage two of the works on the airside area of the airport, cites LETA/BNS.
27.05.2020
The Lithuanian government on May 27th broadly agreed on guidelines for 5G development until 2025 in a bid to speed up economic growth, enhance the country's competitiveness, promote job creation as well as the development of innovation and information society, informs LETA/BNS.
27.05.2020
Lietuvos Rytas, one of the largest media groups in Lithuania, earned 266,700 euros in audited consolidated net profit in 2019, after suffering a net loss of 1.645 million euros in 2018, reports LETA/BNS.
27.05.2020
The Tallinn city government on May 27th approved the city's consolidated financial report for 2019, informs LETA/BNS.
26.05.2020
Very small Lithuanian enterprises with up to nine employees have been paid out over 53 million euros in state assistance, half of the planned amount, the country's Economy and Innovation Ministry says, cites LETA/BNS.
26.05.2020
The Estonian government is about to kick off an international offering of bonds worth at least one billion euros and with a maturity of 10 years, informs LETA/BNS.
26.05.2020
Listed Estonian port company AS Tallinna Sadam has signed an unsecured loan agreement with AS SEB Pank for a total amount of up to 20 million euros with a maturity of five years, informs LETA/BNS.
26.05.2020
A strategy worked out by the Economics Ministry for dealing with the aftermath of the Covid-19 crisis proposes providing EUR 2.2 billion worth of public and private investments to various infrastructure projects a year until 2023.
26.05.2020
Latvia's Printful print-on-demand company will invest EUR 1.8 million in a new Canada-based printing operation, the company's representatives told LETA.