International Internet Magazine. Baltic States news & analytics
Tuesday, 30.08.2016, 00:35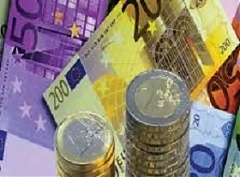 25.08.2016
The organizations of Baltic venture capitalists will gather in the southwest Estonian sea resort Parnu on Friday to establish an association of venture capitalists of the three countries aimed at promoting cooperation and marketing the Baltic region as a whole, according Eesti Paevaleht information said LETA/BNS.
22.08.2016
The Republic of Kazakhstan is one of specific countries of the Central Asian region. On the one hand, one can witness social reforms, democracy, tolerance, support to financial sector and private business on the background of almost absence of organized crime, on the other hand, there is a strict power vertical basing on relative relationship, favoritism and leading, as a result, to corruption of officials and power structures. The New Zealand company Warehouse Logistic Investment Group Limited got under this "Kazakh corruption roller", having invested several million EUR into a business development. The details follow below.
19.08.2016
A new workwear plant of Finland's Lindstrom Prodem company will be built in Tukums by early 2017, the company's representatives informed LETA.
11.08.2016
Viciunai Group, a company owned by Visvaldas Matijosaitis, the mayor of Lithuania's second-biggest city of Kaunas, has signed a hotel franchise agreement with Hilton Worldwide, reports LETA/BNS.
11.08.2016
This autumn, Lithuanian Airports is to hold its first Investor Conference where potential investors and interested parties will be introduced to the concept and structure of the Lithuanian Airports Concession. The event, to be held at Vilnius Airport on 21st September, will be hosted by the Lithuanian Ministry of Transport and Lithuanian Airports, Invest Lithuania representative said BC.
08.08.2016
Orkla Confectionery & Snacks Latvija has invested EUR 1.5 mln in upgrade of Laima sweets maker's marshmallow and marmalade plant, according the company's representative Lineta Miksa report, informs LETA.
28.07.2016
Japan-based peer-to-peer lender Crowdcredit plans to invest in Lithuania's peer-to-peer lending platform Savy, write LETA/BNS.
25.07.2016
U.S. investment company Providence Equity Partners (Providence), which is the new owner of Bite mobile operator, has also invested in Latvia's Baltcom TV and Internet services provider, reports LETA.
25.07.2016
The heat provider Fortum has decided to build its second district cooling plant in Estonia's second-largest city Tartu for 5.3 mln euros, the daily Eesti Paevaleht reports, cites LETA/BNS.
22.07.2016
At the end of July, the LNK Properties department of real estate development of the LNK Group holding company will begin construction works within the framework of a new business-class residential project on 10, Jasminu Street in Bulduri, Jurmala. LNK Properties will invest a total of 7 mmln euros in the project, LNK told BC.
21.07.2016
Hassle-free shipping solution startup Shipitwise (Estonia) has successfully closed its Funderbeam campaign, increasing its valuation to 2.5 million euro, only 3 months after graduating from B2B accelerator Startup Wise Guys (SWG) 6th batch last April. Thus Shipitwise joins the club of Vitafields, Investly, coModule, Leaf, sportID and other startups accelerated by SWG and reaching valuations above 2 million euro, informed BC company's press service.