International Internet Magazine. Baltic States news & analytics
Sunday, 24.05.2015, 08:08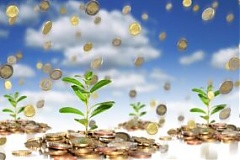 21.05.2015
55% companies in Latvia are planning to invest in their business in 2015, according to a survey carried out by Swedbank. 29% of companies are planning no investments, and 16% have not decided yet, reports LETA.
19.05.2015
Speaking at a conference organised by Helsinki-Uusimaa Regional Council in Finland, the President of European Committee of the Regions – Markku Markkula – pointed out that Rail Baltica will connect the Baltic States and Finland bringing them even closer to the European single market, reports the Committee of the Regions.
19.05.2015
Lithuanian President Dalia Grybauskaite on Monday met with heads of one of the world's largest insurance companies – American International Group (AIG) and discussed business development possibilities in Lithuania. The USA-capital company has established as service centre in Vilnius where 400 new jobs will be created, reports LETA/ELTA.
18.05.2015
The surplus on the balances of services and secondary income (EUR 172.4 million and EUR 57.8 million) in Lithuania did not offset the deficit on the balances of foreign trade and primary income (EUR 218.8 million and EUR 109.3 million), which led to the build-up of a EUR 97.8 million current account balance (CAB) deficit in Lithuania's balance of payments, reports LETA/ELTA.
18.05.2015
The international ratings agency Fitch Ratings (Fitch) has affirmed Latvia's long-term foreign and local currency Issuer Default Ratings (IDR) at 'A-', with a stable outlook, the agency informs LETA.
18.05.2015
The European Bank for Reconstruction and Development (EBRD) promised on May 15th 2015 more funds for ex-Soviet countries, the Baltics, Central Europe, and Greece, but ruled out new investments in Russia due to Western economic sanctions over Ukraine, reports LETA/AFP.
18.05.2015
Because of the increasing presence of NATO in the Baltic countries and, as a result, increasing volumes of transport of military cargo by rail, additional investments are required in railroad infrastructure, and the amount of such investments may reach up to EUR 1 million, as Latvijas Dzelzcels (Latvian Railroad) company's president Ugis Magonis told LETA.
15.05.2015
Finance Minister Janis Reirs is urging the European Bank for Reconstruction and Development to invest more in the Baltic countries and Central Europe, LETA learned from the Finance Ministry.
15.05.2015
Economic growth slowed down significantly in all three Baltic countries in the first quarter of 2015. However, the Latvian economy proved to be the most dynamic among the Baltics, particularly due to export resilience in the context of falling trade with Russia.
15.05.2015
Because the national airline airBaltic has finished its restructuring plan and started earning, it is important to discuss further development and attraction of investments, with tourism or business flight development as two potential development plans, reports LETA, according to a discussion on the aviation industry on May 14th 2015.
15.05.2015
At the 24th Annual Meeting of the Board of Governors of the European Bank for Reconstruction and Development (EBRD) Finance Minister Rimantas Sadzius met with EBRD President Suma Chakrabarti to discuss the bank's plans and Lithuania's prospects, reports LETA/ELTA.