International Internet Magazine. Baltic States news & analytics
Tuesday, 16.07.2019, 17:39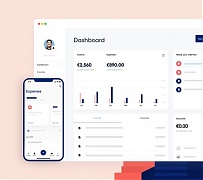 15.07.2019
LeapIN, the startup founded to service Estonian e-residents, has raised six million euros from investors, is to launch a new service that enables starting micro-businesses without registering a company, and has rebranded itself as Xolo,
08.07.2019
Burfa Tech, an IT company operating in Estonia mainly in the field of equipment for cryptocurrency mining, is set to develop Northern Europe's largest high-performance computing center at Enefit Technology Park in the northeastern border city of Narva, reported LETA/BNS.
08.07.2019
The EU intends to spend the last annual tranche - €11 bn - of the Union's research and innovation program in its final year. Horizon 2020, the EU's €77 billion research and innovation program for 2014-20, supported scientific excellence in the EU states and contributes to high-profile scientific breakthroughs. Perspectives for researchers in the next seven years are bright as well…
05.07.2019
Recent interest in crypto currencies around the world has prompted renewed interest in a new digital token, the Libra, as a "bitcoin", which was initially introduced in 2008-09 and has become since a most widely used and accepted digital currency.
05.07.2019
A Soyuz rocket launched from the Vostochny cosmodrome in Russia on Friday morning took into orbit a new generation Tallinn University of Technology (TalTech) student satellite named "Koit" (Dawn), reported LETA/BNS.
04.07.2019
Monese, a mobile-only current account provider of Estonian origin, started cooperation with PayPal on Thursday, informed LETA/BNS.
04.07.2019
Ericsson and Nordic-based service provider Telia have brought automated guided vehicles, Augmented Reality (AR), and a huge number of sensors to life at Ericsson's manufacturing facility in Tallinn via a dedicated cellular network, writes LETA/BNS.
04.07.2019
MCF Group, a holding of Estonian and Finnish investors, is about to build the biggest data center of the Baltic states at Harku near Tallinn for an investment of 100 mln euros, reported LETA/BNS.
02.07.2019
SEB, one of the largest commercial banks in Lithuania, plans to introduce a new IT platform, which is used by the banking group for the majority of services and business processes, in the first quarter of 2020.
27.06.2019
The European Innovation Council (EIC) appointed new advisory board members, who will advise the European Commission on innovation issues, among the newly appointed members are also Bolt co-founder Martin Villig and BaltCap Growth Fund partner Heidi Kakko, reported LETA/BNS.
21.06.2019
UAB Workpower has become the first company allowed by the Board of the Bank of Lithuania to enter the Bank of Lithuania's regulatory sandbox and test a peer-to-peer insurance platform, informed Bank of Lithuania.