International Internet Magazine. Baltic States news & analytics
Tuesday, 24.01.2017, 17:18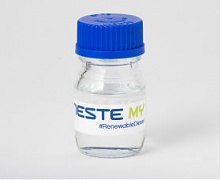 24.01.2017
Last Christmas, 40,000 Finnish households donated the waste fat from their Christmas hams to the charity campaign "Kinkkutemppu" which literally translates into Ham Trick. From this waste ham fat, Neste produced 10,000 liters of Neste MY Renewable Diesel at its Porvoo refinery for sale at Neste stations, reports Neste representatives.
18.01.2017
During a visit that ended on Wednesday, Vaino Reinart, deputy secretary general of the Estonian Foreign Ministry for economic affairs and development cooperation, discussed with officials of the United Arab Emirates (UAE) promoting economic relations between the countries and potental cooperation in developing e-governance, reports LETA/BNS.
18.01.2017
Pipedrive, a company headquartered in Palo Alto, the U.S.A. whose development office is located in the Estonian capital Tallinn, has closed 17 million U.S. dollars in Series B funding, Techcrunch reports.
18.01.2017
Swedish telecommunications operator Tele2 and British mobile operator Vodafone have concluded a partnership agreement to provide services to global and multinational companies in Latvia, Lithuania and Sweden, Tele2 representatives told BC.
17.01.2017
Estonia, well-known by its electronic legal nationality project, is light years away from other countries in digitalization and business convenience area. Well, e-Residency project allows everyone anywhere on the planet to register a company, pay taxes and conduct document management in Estonia.
17.01.2017
The Ministry of the Interior is seeking opinions on a draft document setting out Estonia's security policy fundamentals, which designates cyberspace as another dimension of the security environment alongside land, territorial waters and airspace, reports LETA/BNS.
10.01.2017
Latvia's mobile telecommunications operators have prepared their networks for the launch of an automatic emergency call system or the so called eCall, reports LETA.
09.01.2017
Lithuania's authorities have taken steps to block plans for building the country's largest privately-owned data center close to Vilnius following an intelligence warning that it may be hooked up to a Russian spying center, reports LETA/BNS.
06.01.2017
The Latvian Central Finance and Contracting Agency has sent an invitation to the Latvian National Library to prepare a project for digitalization of cultural heritage and to submit it for co-financing from the European Regional Development Fund (ERDF), the agency said LETA.
06.01.2017
Contis Group, a leading European alternative banking and payments solutions group, is to set up a new division in Vilnius, Lithuania as part of its €1 million investment plan over the next two years, companies representative informs BC.
05.01.2017
Macro Riga has reduced its stake in Latvian high technology company HansaMatrix, according to a statement submitted to the Nasdaq Riga stock exchange.