International Internet Magazine. Baltic States news & analytics
Wednesday, 04.03.2015, 04:51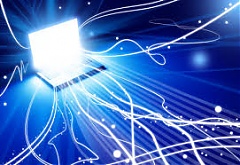 03.03.2015
In 2014, 73% of households in Latvia had access to broaband Internet. For comparison, in 2004, only 5% of households had broadband Internet access, reports LETA, according to the Central Statistical Bureau.
26.02.2015
The route from Lithuania's capital Vilnius to Trakai, the country's picturesque historic centre, is already dotted with high-tech production units that have sprung up along the road. Joining them is a state of the art facility that will produce up to 4,000 spectacle lenses every day, reports BC Invest Lithuania.
25.02.2015
A record number of Estonians have voted electronically at the Riigikogu elections already as the 150,000 people limit was for the first time in the e-voting history exceeded on Wednesday, LETA/Postimees Online reports.
25.02.2015
Estonian electrical fittings manufacturer Harju Elekter informed the Tallinn Stock Exchange that its profit for the year 2014 increased by 89% while the profit for the fourth quarter fell by 15.1%, informs LETA.
24.02.2015
News portal delfi.lv has registered a significant number of visits in January, ahead of the previous long-time leader inbox.lv, according to data provided by the Internet research company Gemius, cites LETA.
23.02.2015
AS Sertifitseerimiskeskus confirmed that the cyber attacks against the world's largest SIM card manufacturer Gemalto do not endanger Estonian mobile-ID security; e-voting commission confirmed that e-voting, connected to using mobile-ID, is also still secure, LETA/Public Broadcasting reports.
23.02.2015
A total of 97.1% of residents of Lithuania have at least one TV set at home, 32% have two TV sets, while more than every tenth household in the country has three or more TV sets. 96.8% said that they watch TV, informs LETA/ELTA.
23.02.2015
The Education and Science Ministry has decided to halt the maintenance of the "skolas.lv" school portal, which means that the EUR 3.5 million invested in the development and maintenance of the portal so far have been lost, furthermore, these funds will not be covered by the European Regional Development Fund (ERDF), according to the ministry's reply to MP Regina Locmele-Lunova (Harmony).
23.02.2015
Estonian-Georgian cooperation film "Tangerines" did not win the foreign language film Oscar that was announced Monday night but the film's makers said that the very fact that it was nominated and they could be present at the gala, is very important, LETA/Public Broadcasting reports.
23.02.2015
During a meeting with Belarus President Alexander Lukashenko on February 20th, Latvian Foreign Minister Edgars Rinkevics (Unity) said that the release of political prisoner would open a path to strengthening relations between the European Union and Belarus, informs LETA.
20.02.2015
SiteSupra Open Source Edition from Latvia, which was released today, brings a new dimension to the web development market, as a product that comprises an elegant CMS and a powerful web development framework.