International Internet Magazine. Baltic States news & analytics
Saturday, 26.07.2014, 14:09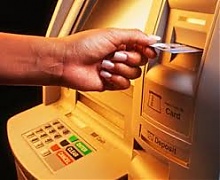 25.07.2014
The use of internet banking and ATMs in Estonia has increased in recent years, Estonian central bank Eesti Pank said in its fresh statistics on payment and settlement systems, informs LETA.
21.07.2014
Every second driver disregards the ban to use a non-hands-free telephone while driving, a survey carried out by Lithuanian non-life insurance company Lietuvos Draudimas has revealed, informs LETA/ELTA.
18.07.2014
In the first six months of 2014, telecommunications group Lattelecom recorded a 3.3% increase in turnover that reached EUR 94.5 million, while the group's EBIDTA (earnings before interest, depreciation, taxes and amortization) grew 7.3%, Lattelecom spokeswoman Liga Bite informed the business portal Nozare.lv, cites LETA.
18.07.2014
Starting 1 January 2015, a new file format BDOC will become valid in Estonia for digitally signing documents, which has been developed according to the international ETSI (European Telecommunications Standards Institute) standards, writes LETA/Eesti Päevaleht.
18.07.2014
On 16 July 2014, the Board of TEO LT, AB approved unaudited TEO LT, AB Consolidated Interim Financial Statements, prepared according to International Financial Reporting Standards as adopted by the European Union, and Consolidated Interim Report for the six months period ended 30 June 2014, the company announced in a statement, cites LETA/ELTA.
17.07.2014
In the second quarter of 2014, mobile phone operator Latvijas Mobilais telefons (LMT) recorded a 13.5% increase in EBIDTA (earnings before interest, depreciation, taxes and amortization), while the company's turnover grew 4.4%, LMT's spokeswoman Elina Lidere informed the business portal Nozare.lv, cites LETA.
17.07.2014
The turnover of Estonian fixed line communications company Elion and mobile communications company EMT, which their owner, the TeliaSonera group merged under land-based management in the second quarter, grew in the first half of the year 2014 by 1%, from SEK 1.26 billion (EUR 136.5 million) to 1.27 billion (EUR 137.6 million) as compared to the same time last year, LETA/Postimees Online reports.
16.07.2014
While stores do not sell 4G phone call devices yet, using prototype phones, Estonia's first even phone call in the 4G network was made on Tuesday, as Managing Director of Tele2 Argo Virkebau called Tehnopol Startup Incubator manager Marek Mühlberg, LETA/Public Broadcasting reports.
14.07.2014
Lithuanian president Dalia Grybauskaitė met with the Speaker of the Upper House of the National Diet of Japan, Masaaki Yamazaki, to discuss bilateral relations and cooperation in the fields of science and innovation. The President thanked Japan for supporting Lithuania's membership in the Organisation for Economic Co-operation and Development (OECD), informed BC presidential press service.
14.07.2014
Ryanair, Europe's favourite low fares airline, today (14 July) launched its brand new app making it even easier for customers to browse, book, check-in, board and fly on Europe's lowest airfares, informed BC Elina Hakkarainen.
14.07.2014
Latvian Saeima passed amendments to the Saeima Elections Law in the final reading today, stipulating that citizens who do not have a passport but hold an electronic identification (eID) card instead will be eligible to vote in this year's Saeima elections by presenting a personalized voter card verified by the Central Election Commission of Latvia, informs LETA.