International Internet Magazine. Baltic States news & analytics
Saturday, 02.08.2014, 05:26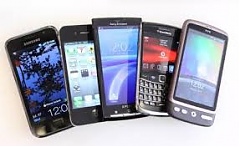 01.08.2014
According the analysis of market research firm GfK Retail and Technology, Estonians bought in the first six months of this year 173,400 mobile phones worth a total of 33.7 mln euros, informs LETA Public Broadcasting.
25.07.2014
The Lithuanian Seimas has closed its fourth regular session which began on 10 March 2014. During the session, Members of the Seimas convened to 51 plenary sittings and adopted over 300 legislative acts. The session was extended until 17 July 2014 due to the solemn sitting held on 12 July 2014 when Dalia Grybauskaite, President of the Republic of Lithuania, was sworn in for the second term of office. After the Government returned its mandate to the re-elected President, the Seimas nominated its candidature for the Prime Minister, the Office of the Seimas says in a statement, reports ELTA/LETA.
24.07.2014
The European Court of Human Rights (ECHR) has ruled that Latvian cyber-crimes suspect Deniss Calovskis cannot be extradited to the United States yet, informs LETA.
22.07.2014
According to information in the company's annual report, Latvian IT company "Tilde" in 2013 earned EUR 258,757, which is 2.94 times more than in 2012, informs NOZARE.LV/LETA.
21.07.2014
World's first auto-follow action sports drone "AirDog" has raised USD 1,044,260 (EUR 772,096) on the crowd-funding platform "Kickstarter" with about 1,070 backers, informs LETA reffering to the business portal "Nozare.lv".
21.07.2014
Every second driver disregards the ban to use a non-hands-free telephone while driving, a survey carried out by Lithuanian non-life insurance company Lietuvos Draudimas has revealed, informs LETA/ELTA.
18.07.2014
In the first six months of 2014, telecommunications group Lattelecom recorded a 3.3% increase in turnover that reached EUR 94.5 million, while the group's EBIDTA (earnings before interest, depreciation, taxes and amortization) grew 7.3%, Lattelecom spokeswoman Liga Bite informed the business portal Nozare.lv, cites LETA.
18.07.2014
Starting 1 January 2015, a new file format BDOC will become valid in Estonia for digitally signing documents, which has been developed according to the international ETSI (European Telecommunications Standards Institute) standards, writes LETA/Eesti Päevaleht.
18.07.2014
On 16 July 2014, the Board of TEO LT, AB approved unaudited TEO LT, AB Consolidated Interim Financial Statements, prepared according to International Financial Reporting Standards as adopted by the European Union, and Consolidated Interim Report for the six months period ended 30 June 2014, the company announced in a statement, cites LETA/ELTA.
17.07.2014
In the second quarter of 2014, mobile phone operator Latvijas Mobilais telefons (LMT) recorded a 13.5% increase in EBIDTA (earnings before interest, depreciation, taxes and amortization), while the company's turnover grew 4.4%, LMT's spokeswoman Elina Lidere informed the business portal Nozare.lv, cites LETA.
17.07.2014
The turnover of Estonian fixed line communications company Elion and mobile communications company EMT, which their owner, the TeliaSonera group merged under land-based management in the second quarter, grew in the first half of the year 2014 by 1%, from SEK 1.26 billion (EUR 136.5 million) to 1.27 billion (EUR 137.6 million) as compared to the same time last year, LETA/Postimees Online reports.