International Internet Magazine. Baltic States news & analytics
Thursday, 20.09.2018, 14:08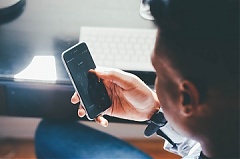 20.09.2018
Only 6% of residents in Estonia, Latvia and Lithuania have necessary digital skills to freely use digital solutions, it appears from a survey conducted by SEB Bank on their Baltic customer base this spring, cities LETA/BNS.
14.09.2018
Tonbo Imaging, an Indian company that develops advanced imaging and sensor systems for defense, security and intelligent transportation systems, is setting up a unit in Lithuania with plans to invest 10 mln euros, informs LETA/BNS referring to the Invest Lithuania.
14.09.2018
The Tallinn Digital Summit, a meeting bringing government leaders and ministers, entrepreneurs and innovators from digitally-minded countries around the world to the capital of Estonia on October 15-16, 2018, will focus on artificial intelligence (AI) and global trade in data, as well as on their implications for governance, economies, and societies as a whole informs LETA/BNS.
12.09.2018
Early stage startups and individuals interested in smart cities, mobility and healthcare are invited to apply and take part in a working session 5G Ideation, that will offer opportunities to network with high-level executives in the 5G tech field and encourage startup builders to acknowledge the possibilities of the upcoming groundbreaking technology. The one-day 5G bootcamp will include startups and tech industry enthusiasts from the Baltics and Nordics and 20 visiting startups from South Korea.
12.09.2018
A spectrum auction in Latvia on Tuesday sold the rights to use frequency bands for EUR 6.525 mln, Ieva Bethere, a spokeswoman for the Public Utilities Commission (regulator), told LETA.
11.09.2018
Lithuania's state-owned Road and Transport Research Institute is buying a special vehicle outfitted with laboratory equipment designed to inspect road conditions from Sweden's Ramboll Sverige under a contract worth almost 800,000 euros, informs LETA/BNS.
10.09.2018
The provider of international money transfer services Transferwise earned a net profit of 6.2 mln pounds (6.93 mln euros) in the financial year ended March 2018, marking the second successive year of net profit for the company, informs LETA/BNS.
10.09.2018
Lithuania's authorities are taking the first steps to make it possible for mobile operations to start deploying fifth-generation (5G) wireless technology in mid-2022, informs LETA/BNS.
10.09.2018
Estonian tech company Veriff is reinforcing its team by hiring Enn Metsar as its Business Development Manager, who worked as the Uber Baltics General Manager for the past three years. Metsar launched Uber`s business operations in Estonia and Lithuania.
07.09.2018
The manufacturer of ID-cards Gemalto AG, which is in dispute with the state of Estonia concerning compensation for an ID-card security flaw, said that while the state has decided to sue the company and end compromise negotiations, Gemalto still wants a compromise with the state, informed LETA/BNS.
06.09.2018
The conference will take place on September 12-13 in Jurmala.