International Internet Magazine. Baltic States news & analytics
Friday, 25.05.2018, 23:32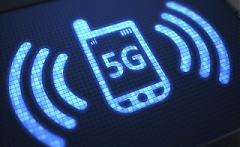 24.05.2018
The regulators of the Baltic and Nordic countries signed a memorandum in Riga today on cooperation in the sphere of electronic communications, LETA was told at the Latvian Public Utilities Commission.
23.05.2018
The problems with functionality of the e-health system have aggravated over the past month, the board chairwoman of the Latvian Association of Pharmacies, Agnese Ritene, said at the meeting of the parliamentary sub-committee on public health on May 22nd, reports LETA.
22.05.2018
Reliance Industries, India's second biggest company, is set to invest 1.5 million euros in the launch of its business in Estonia and wishes to use the Estonian operation for entry into the European Union market and replicating Estonian e-solutions into the Indian context, Hindustan Times reported, cites LETA/BNS.
22.05.2018
Mayor or Tallinn Taavi Aas and Beijing's Mayor Chen Jining have signed a cooperation agreement between the two cities, reports LETA/BNS.
22.05.2018
Latvian wholesaler of IT products Elko Grupa in the first quarter of this year posted EUR 264.765 million in sales, up 13.6% from the respective period last year, while the concern's net profit dropped 5.8% to EUR 1.398 million, writes LETA, according to the financial report submitted to the Nasdaq Riga stock exchange.
21.05.2018
In the EU's 2018 Digital Economy & Society Index (DESI) index, the Baltic States' performance looks pretty good. DESI monitors the EU states' performance in digital connectivity, digital skills, online activity, the digitisation of businesses and digital public services. DESI-2018 shows that digital connectivity has improved but is still insufficient to address fast socio-economic growth.
21.05.2018
Latvia in 2018 ranked 19th in the EU Digital Economy and Society Index (DESI) among all 28 EU member states, lagging behind Lithuania and Estonia, the European Commission announced on May 18th, informs LETA.
18.05.2018
Global business process outsourcer (BPO) and customer experience company Webhelp has acquired the majority of shares in Runway BPO, a multilingual nearshore BPO firm servicing Scandinavian and international customers, Runway Group announced LETA.
18.05.2018
More than 850,000 people in the three Baltic countries, including some 210,000 in Estonia, have adopted Smart-ID as means of electronic authentication, informs LETA/BNS.
17.05.2018
Market-changing innovations usually are created by small companies, said Latvian Prime Minister Maris Kucinskis (Greens/Farmers) at the informal European Council meeting in Sofia today, cites LETA.
17.05.2018
A growing number of Lithuanian products become available on the UK market of Amazon, one of the world's largest e-commerce platforms, the business daily Verslo Zinios reported on May 17th, cites LETA/BNS.