International Internet Magazine. Baltic States news & analytics
Sunday, 04.10.2015, 20:00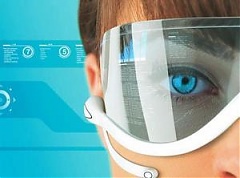 01.10.2015
Lithuania and Ukraine have signed an agreement on cooperation in the area of science and technology (S&T) in 2016-2020, writes LETA.
28.09.2015
Constructions of military infrastructure necessary for installation of new long-range radars and contracted for by the Lithuanian Armed Forces begins in the 1st (Antaversis village, Prienai district) and the 3rd (Deguciai village, Silute district) radiolocation posts of the Lithuanian Air Force, reports BC Lithuania's Ministry of National Defence.
24.09.2015
The President of Estonia Toomas Hendrik Ilves on September 23rd visited the Apple campus in Silicon Valley, USA, which was the venue for the "Startup Europe comes to Silicon Valley" event aimed at bringing together representatives of European start-up companies, policy makers and American investors in order to develop trans-Atlantic communication and entrepreneurship, reported BC presidential press service.
24.09.2015
Modernisation of Internet network, commenced by Lattelecom in April 2015, ensures access to up to 10 times faster Internet to more than 165,000 households or each fifth household in Latvia, reported BC Lattelecom head of public relations projects Liga Bite.
23.09.2015
Distinguished young professionals from all over Europe will soon gather in Vilnius. From October 1 to 4, World Economic Forum youth organization Global Shapers will be hosting the Shape Europe event, also known as Youth Davos. More than a hundred Global Shapers community members will join the event in Vilnius, City Municipality's press service reports BC.
23.09.2015
The Seimas of Lithuania has adopted the Law on Ethics of Biomedical Research, which sets forth the requirements for the ethics of biomedical research; the conditions for the handling of human biological samples and health information for biomedical research purposes; the conditions for the activities of biobanks; the procedure for granting authorisation to conduct biomedical research and the procedure for the supervision of biomedical research, and the liability of research sponsors and researchers for the damage done to the health of the person involved in the research or death thereof, informs LETA/ELTA.
22.09.2015
The most popular brand for mobile devices in Latvia is Samsung, which is followed by Apple and Nokia, reports LETA, according to data by the online research and advisory company Gemius.
22.09.2015
Despite lagging behind Lithuania and Estonia in the number of start-ups, Latvia's scene is expanding quickly with more and more new entrepreneurs appearing. This according to Forbes magazine that points out in addition that government support has in turn also increased for the newcomers, via the Latvian Guarantee Agency, Success stories worth mentioning are CoBook and Ask.fm, also Trip.Center, the magazine reports LETA.
21.09.2015
Ukraine tested using on September 18th mobile-ID, created by Estonian company AS Sertifitseerimiskeskus, LETA/Postimees Online reports.
21.09.2015
Estonian postal technology company Cleveron announced that it has partnered with Bell and Howell, the pioneer of production mail inserting and sorting systems, to introduce parcel terminal delivery to North America, reports LETA.
18.09.2015
According to Statistics Estonia, in the 1st quarter of 2015, 88% of households in Estonia had access to the Internet at home. The share of people using e-commerce has increased.