International Internet Magazine. Baltic States news & analytics
Tuesday, 16.09.2014, 03:52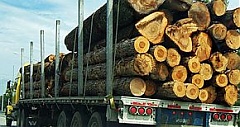 15.09.2014
During the first six months of 2014, Latvia's export has remained unchanged, as compared to the same period in 2013, as information provided by Eurostat indicates, cites LETA.
11.09.2014
The consolidated sales of the Lithuania-based dairy company Vilkyskiu Pienine for August 2014 amounted to LTL 27.6 million (EUR 8 million) , a 26% decrease comparing to August 2013, reports LETA/ELTA.
10.09.2014
Statistics Lithuania informs that, based on non-final data obtained from customs declarations, Intrastat reporting and VAT returns data, exports in July 2014 amounted to LTL 7.4 billion, imports – LTL 8.1 billion. Exports of goods of Lithuanian origin amounted to LTL 4 billion. The foreign trade deficit of Lithuania amounted to LTL 0.7 billion.
09.09.2014
Provisional data of the Central Statistical Bureau show that in July 2014 compared to the previous month exports value of goods at current prices rose by 9.0%, and imports value of goods – by 6.9%. In July Latvia exported goods in the amount of 848.4 mln euros, but imported – in the amount of 1,055.1 mln euros.
09.09.2014
According to Statistics Estonia, in July 2014, exports of goods increased by 6% and imports remained on the same level compared to July of the previous year. It was the biggest increase in exports in the last 14 months compared to same period of the previous year.
09.09.2014
The fresh analysis of the Estonian Market Research Institute (EMRI) indicates that due to the Russian ban on imports, Estonia needs to find new markets for production in the financial volume of up to 150 million euros, LETA/Public Broadcasting reports.
07.09.2014
Prime Minister of Lithuania Algirdas Butkevicius says that active search for new export markets for agricultural and food products is ongoing, informs LETA/ELTA.
05.09.2014
Polymer processing company SIA Nordic Plast, which is part of the environmental management companies' group Eco Baltia grupa, has created a new, modernised production unit by investing EUR 2.5 million therein. The production capacity of the company has increased by one and a half times and 25 work places have been created at the new production unit, reported BC corporate communication director at Eco Baltia grupa Dace Jansone.
04.09.2014
Riga Mayor Nils Usakovs (Harmony Center) in Moscow today met with Russian Deputy Prime Minister Arkady Dvorkovich, who promised to support and increase access to Latvian export products in fields unregulated by the sanctions.
04.09.2014
The comparison of Statistics Estonia data of the first half of the year 2014 and last year shows that the Estonian exports to Russia have declined by 41.3 million euros, or 9.3%, LETA/Postimees Online cites the Statistics Estonia blog.
03.09.2014
Hong Kong's market is open for Lithuanian poultry meat producers. Relevant institutions of Hong Kong Special Administrative Region have informed the State Food and Veterinary Service (VMVT) that a veterinary certificate needed to import chilled and frozen poultry products has been harmonized, informs LETA/ELTA.