International Internet Magazine. Baltic States news & analytics
Thursday, 30.07.2015, 00:56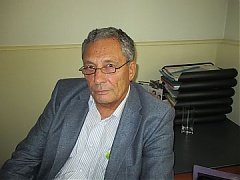 20.07.2015
New Labour Market and Wage Developments Report (2014) published recently has shown that over 23,5 million people in the EU are out of job. According to the report, during five last years there was almost continuous decline in employment...
30.06.2015
In the second part of 2015, Luxembourg assumes the rotating presidency of the Council of Ministers. The presidency's program includes important agenda's dossiers, such as forwarding current EU efforts to promote growth and jobs in the member states and further improving economic governance in the framework of the EMU, etc.
17.06.2015
The level of welfare among the EU member states differs drastically. Comparing GDP per capita, the figures ranged between 45% of the EU average in Bulgaria to 263% in Luxembourg; only in eleven EU states the level of GDP per capita is above the EU average. As to households' material welfare, in six EU states the indices are 30% below the Union's average.
20.05.2015
Since last November, the new Juncker's Commission has been working on the EU's priority, i.e. Digital Agenda. During over half a year, the Commission has built an extensive "Agenda program" turning it into the European Digital Single Market, DSM. The idea is already inspired the Baltic States into active actions.
05.05.2015
Youth unemployment is an urgent issue in the EU and the Baltic States. Eurofound's new report has analyzed the factors that could facilitate entrepreneurial potential and influence young people's decision to become self-employed. Public authorities in the Baltic States shall take a closer look at youth entrepreneurship's problems in their countries.
01.04.2015
The idea of the European Citizens' Initiative was introduced by the Lisbon Treaty. Specific rules and procedures were set out in a Regulation implemented by the member states since 2012. In this way the EU forces democracy principles into the Union's decision-making.
13.03.2015
In predicting the future, creativity becomes an important value. It is creativity that changes the world around us so quickly that forecasting is limited by a few years. Are there any chances for a long-term social-economic prognosis?