International Internet Magazine. Baltic States news & analytics
Saturday, 31.01.2015, 21:12

27.01.2015
The European Central Bank announced recently a large program of quantitative easing (QE), involving a purchase of over €1 trillion of assets (mainly government bonds) in the euro-zone countries. It's a huge change from a conservative ECB's position in monetary policy with possible strong effect for economy and business in the three Baltic States.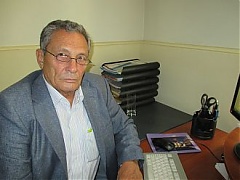 20.01.2015
European Commission and European Investment Bank suggested new financial instruments, so-called fi-compass advisory platform, which would guide member states' investments (with assistance from EU funds) into real economy. Baltic's business faces a kind of "self-support" for growth.
29.12.2014
At the end of 2014, the Commission adopted a work program for EU states in 2015 and two other years. Amongst the actions are six main priorities: "investment plan for Europe" with expected 315 billion €; measures towards single digital market and in energy union; a fairer and transparent approach to taxation; new European migration program, and deepening the EU monetary union.
11.12.2014
It is a trivial pursuit: growth can be achieved with a due investment. Business people knew that from time immemorial… It seems that the Commission and European Investment Bank at last paid attention to the idea and intends to assist the member states through defined and recommended actions.
01.12.2014
The new EU President, former Polish Prime Minister Donald Tusk, takes his office as the European Union's leader on the first day of December 2014. His election to the highest EU post is both a reflection of stronger Eastern European states and a weakness of major Western governments. Bottom-line: EU leadership needs Eastern-European perspectives…
13.11.2014
The newly created Commission is determined to show all the advantages of European integration during next five years. Setting EU's strategic priorities for 2015 means taking into account the states' interests. Politicians in the Baltic States have to be active in adapting to expected changes.
16.10.2014
The UK plans to set up the British Business Bank (BBB), as an integrated entity for managing SMEs access to finances in the country. The European Commission has concluded that the plan is in line with EU state aid rules. Good example for politicians and business community in the Baltic States!