International Internet Magazine. Baltic States news & analytics
Wednesday, 22.11.2017, 07:36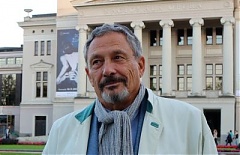 21.11.2017
Commission's new round of talks with trade unions and employers' organisations at the EU level and in the member states will show the ways to support moves to social protection for people in various employment schemes as well as self-employed. Thus, a new - "social standards union" shall be created, but is the three year-old idea really feasible?
31.10.2017
The EU member states' ministers almost unanimously agreed on the European Pillar of Social Rights. That was a good sign to end almost three years' marathon in dealing with social damping problems, fraud and abuse about workers from low-wage states. It seems that the Pillar has not resolved other serious socio-economic problems.
10.10.2017
Professor Richard H. Thaler (US), whose works persuaded many economists to pay more attention to human behavior, and many governments to pay more attention to economics, was awarded the 2017 Nobel Memorial Prize in economic sciences. His achievements demonstrate that standard economic theories do not describe actual human behavior, and that businesses/governments can use new approaches to increase growth.
29.09.2017
Recent social innovation competition in Riga provides ground for analysis of both modern social issues' status and adequate innovations to accompany social progress. In October, another "social research" tournament takes place in Brussels. It shows increasing Baltic States scientific community's role in socio-economic development.
13.09.2017
Every year in September, the President of the European Commission delivers "State of the Union Address" before the European Parliament, showing both achievements of the past year and presenting priorities for the year ahead. The "address" has some vital implications for the Baltic States as well.
29.08.2017
Students in countries around the Baltic Sea region are having a tough time: some got already a place in the university or other high schools, others still undecided about a new profession. At the time of a new school year, it is well-worth looking at education process: whether it fits with the modern social and business challenges?
04.08.2017
Circular economy (CE) is good both for healthy environment and rational use of existing resources. Besides, it provides good opportunities for business, gaining profit and competition advantages, as well as for growth and export. Changing old growth patterns into circular economy will increase EU's economy by 7% in 2030 and each household by 11%. Bottom line: Baltic States need to change existing economic paradigm.