International Internet Magazine. Baltic States news & analytics
Saturday, 24.02.2018, 09:53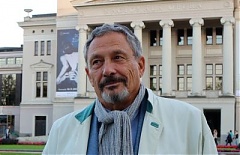 22.01.2018
EU's circular economy plans are aimed at efficient use of natural resources and raw materials, waste disposal, while fostering energy savings and reducing CO2. Adequate actions in the Baltic States would contribute to "closing the loop" of product lifecycles through greater recycling and re-use, while bringing benefits to environment, business and economic growth.
16.01.2018
For the first time since its accession to the EU in 2007, Bulgaria assumes the rotating presidency of the Council of the European Union in the first half of 2018. Bulgarian government aims at concentrating on issues related to the "Future of Europe" project with focus on economic growth and social cohesion, on connectivity in the Western Balkans, on security and stability in a united Europe, on workers' skills for the future.
12.01.2018
The EU's objective is to consolidate the industrial basis for renewables in the member states and to gather industry support to facilitate growth opportunities for clean energy transition. First high-level meeting on connections among renewables, clean energy, industrial competitiveness and innovation took place in Brussels this January.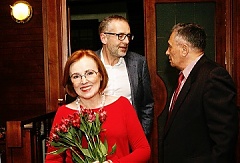 22.12.2017
It is a pleasure to remind our readers that New Year-2018 marks a vital anniversary: exactly 10 years ago, our international magazine "The Baltic Course" in two languages (English & Russian, being in print since 1996), has been turned world-wide through the global web-network. It's a good occasion to make an account of the progress achieved…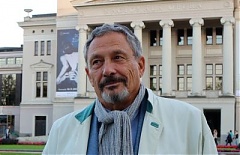 11.12.2017
There are some important things to remember about the year 2018, which is designed by the EU as the European Year of Cultural Heritage. It's about common European values, respect and understanding of cultural identity in all EU states. So, united we stand!
07.12.2017
Economic development and financial sector in the euro zone's three Baltic States need additional support. Only 64% of EU eurozone states' citizens think that euro is good for their countries. New EU measures provide concrete steps in deepening Economic and Monetary Union with EU Monetary Fund a European Minister of Economy and Finance.
21.11.2017
Commission's new round of talks with trade unions and employers' organisations at the EU level and in the member states will show the ways to support moves to social protection for people in various employment schemes as well as self-employed. Thus, a new - "social standards union" shall be created, but is the three year-old idea really feasible?