International Internet Magazine. Baltic States news & analytics
Friday, 13.12.2013, 18:50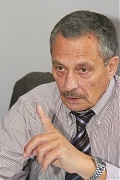 03.12.2013
Current publication of the Single Market News issue (nr. 67) features the Commission's work programme towards effective European common market. Among the main features in the magazine are: mastering the consumer confidence, single market for defence issues, intellectual property rights and next steps towards banking union.
19.11.2013
Recent Ecofin meeting in Brussels was important for Baltic authorities in two ways: first, that European Semester has become a vital instrument in the EU-28 governance and, second, Brussels would extend its "corrective arm" onto the Baltic States budgets thus limiting further the national parliament's financial competences.
11.11.2013
Significant EU financial support, mostly from the European Social Fund, ESF and through the new Youth Employment Initiative, can help to eradicate unemployment. But in reality, the member states also need to prioritise youth employment measures in their national strategies and budgets.
22.10.2013
Since 2014, the EU new program to support science and research –Horizon 2020- will "invest" over € 70 bln of funding for the EU states in their efforts to assist both researchers and entrepreneurs in creating innovative products and services.
16.10.2013
Vice-President of the European Commission, EU Commissioner for Justice, Viviane Reding, at the discussions in Sweden underlined some examples to emulate from the Swedish social-economic development. These examples could be quite valuable for the Baltic States in creating economic and political guidelines.
01.10.2013
Next EU "summit" will take place at the end of October. About a month ahead, the Commission President J.M. Barroso "briefed" EU states and governments on the main issues to be discussed. Implications for business are clear: the recovery is due to efforts on the integration course aimed at innovation, the digital single market and services' contribution to structural reforms.
26.09.2013
The European Commission has revealed plans for assisting European SMEs in overcoming financing problems. The new programme COSME (Competitiveness of Enterprises and SMEs) will free up funding for SMEs and help small businesses. The programme is set to run from 2014 to 2020, with a budget of €2.3 billion.