International Internet Magazine. Baltic States news & analytics
Friday, 28.07.2017, 01:49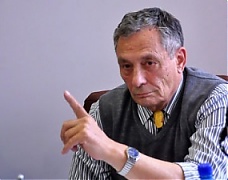 14.07.2017
Preparations for the EU-2018 budget are already in fool swing: recently, the European Parliament, a co-legislative institution (with the Council) agreed on the budget's draft. For the Baltic States (BS) the draft shows most perspective sectors in development and visualises the spheres in growth that are most likely to be supported by the EU finances. Thus, share of EU Structural and Investment Funds in public investment has been at the level of 70% in Latvia and Lithuania and about 50% in Estonia.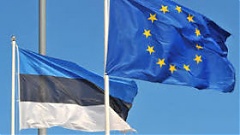 29.06.2017
During July-December 2017, Estonia is holding its first presidency of the Council of the E U. Thus, Estonia will be responsible for defining the Council's directions in the EU policies while taking into consideration the interests of all EU states and remaining neutral at the same time. During its Presidency, Estonia will be responsible for organising and chairing meetings and working groups in all 10 Council's configurations.
08.06.2017
At the recent OECD ministerial council meeting its leaders suggested that a "better life for all" is quite real in the modern world. The message was shared by all 35 member states and OECD's partners from about 90 states. Three Baltic States as OECD members shall follow the organisation's measures towards responsible political economy.
09.05.2017
After about half a century development the very first Latvian economic forum (LEF) was a sign of political and economic "elites" desire to shape country's prospective future. With all positive aspects, the forum has shown that the country needs a considerate stimulus, which could be reached by creating a new national consensus on national "political economy" guidelines.
23.03.2017
60 years of European integration: perspectives for business Europe celebrates the 60th anniversary of the Treaty of Rome, the treaty that made a founding agreement for the European integration. The EU leaders want to show that the EU is still capable of addressing modern global challenges and that they are determined to make the EU stronger and more resilient. But ordinary citizens want very practical outcomes: jobs, welfare and security…
03.03.2017
The beginning of March has witnessed a powerful message from the Commission on steps to take by the EU states towards long-awaited changes. There are, in fact five options or scenarios for the EU's future: so far many Europeans consider the Union is either too distant or too interfering. The Baltic States' politicians and the public as well shall be prepared for changes.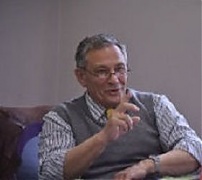 22.02.2017
Changes in the labour market structures in the western world, both in the US and EU need to be taken into consideration in modern political decisions. Old labour market model with constant and stable employment for years has apparently gone for good. These changes have to be addressed by the entrepreneurship community as well…