International Internet Magazine. Baltic States news & analytics
Thursday, 26.05.2016, 17:34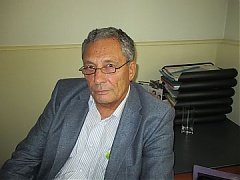 01.04.2016
Thinking and doing "Nordic" becomes both fashionable and perspective in modern world. The US government decided to invite Nordic leaders to the White House to get first-hand information on the region's progressive development. Is there anything that the Baltic States can emulate too?
21.03.2016
Social issues have been a high EU priority during the whole Union's integration history, at least theoretically. Now, the Commission wants to turn these issues into a reality; the message is clear: social partners in the states have to be more active in shaping progressive and modern economic development.
02.03.2016
In order to streamline EU's integration, the Commission "constructed" some years ago a specific political instrument to coordinate the states' economic and financial policies. It was called European Semester, as twice a year the EU institutions checked EU-28 states' development; the process is still called a "partnership" though some argue that it restricts states' sovereignty.
22.02.2016
Most important in the new Commission's guidelines on several new "unions" is the energy one. Several new approaches have been released during last two years, including energy security, solidarity and sustainability. Recent strategy's package will have a lasting effect on the Baltics policy in energy issues.
08.02.2016
The rules for the EU single market and the work of the banking authority (EBA) in the last five years strengthened the regulation and supervision of European banking sector. Radical overhaul of EU's regulatory and supervisory framework for banks (with about forty separate pieces of legislation) played an important role in making EU's financial system more secure.
27.01.2016
At the recent Davos annual meeting (WDF, Davos) under the theme "Mastering the Fourth Industrial Revolution", several new issues have been revealed, which will impact future human development. Some are already visible: e.g. convergence of the public, private and nonprofit sectors; massive open online education, robotics, digitalization of socio-economic development, etc.
08.01.2016
From January to the end of June 2016, the Netherlands holds the rotating presidency of the EU Council of Ministers. It is for the twelfth time in its long history as a founding member of the EU, that Holland takes the helm of the Council, the EU's most important legislative and budgetary institution.