International Internet Magazine. Baltic States news & analytics
Wednesday, 20.06.2018, 14:34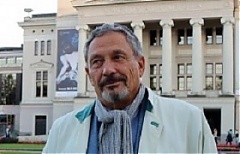 13.06.2018
The World Cup-2018 kicks off on 14 June, when Russia, the host, plays Saudi Arabia. The field of 32 teams will then gradually be whittled down until a champion is crowned on July 15. Several global banks made their predictions based on "solid" models and research.
08.06.2018
In times of change and unpredictability, European states have to be strong and united. Joint efforts by the Baltic States ("the Baltic Course") shall be enhanced. New "sectors" like energy, cultural, economic, etc. diplomacy shall be more active. The Baltic States must be "joined-up" in internal and external policies, argued the Commission.
25.05.2018
At the end of May 2018, a new single set of rules for all EU states on data protection and privacy in electronic communications is coming into effect. The law was adopted in April 2016 and the member states have had two years "to prepare" for including the regulation's requirements into national legislation.
17.05.2018
The EU's idea to contribute about €100 billion in supporting research and innovation (R&I) in the member states will ensure Europe's global competitiveness. These investments would safeguard the states' future by improves lives of millions and solving biggest socio-economic challenges.
08.05.2018
The Europe Day in the beginning of May is celebrated as the "birth" of the united Europe. The declaration of 9th of May 1950 is commonly regarded as "founding text" of European integration. All EU member states and even some countries around the world organise a variety of activities and events for all ages during these days.
03.05.2018
The EU's draft for financial period 2021-27 is planned at about €1,1 trillion, i.e. on average about €157 million per year, much is almost the amounts presently. First, good news: Brexit doesn't make the Baltic States worry about future EU's financial injections; second (sort of bad news), less money will be for structural reforms with R&D instead. This isn't actually bad news at all: just politicians shall re-orient perspective growth patterns.
25.04.2018
The task of making labour markets both public and private more effective in the Baltic States seems complicated due to three main reasons: ineffective trade unions (in some sectors even non-existent), weak employers' organisations and inactive state/regional authorities in guiding the labour market's evolution. A "helping hand" can come from the Nordic states.