International Internet Magazine. Baltic States news & analytics
Friday, 24.05.2013, 07:05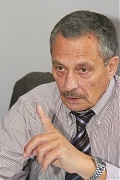 17.05.2013
Recent Commission's report on Latvian economic achievements seems a coincidence: in a couple of months the EU institutions would make a final decision on the country's accession to eurozone. But the report has appeared at a right moment, i.e. to show the EU member states a real state-of-art in Latvian economy before a decisive step is taken.
08.04.2013
The leaders of 11 states that surround the Baltic Sea have been unanimous about the main idea: the Baltic Sea shall be clean before 2020. The marine environment of the fragile Baltic Sea is important to the well-being to millions of people. The three Baltic States' governments should make this message as a guiding line in all spheres of national policies.
14.03.2013
Economic growth in the Baltic States is among the fastest in the European Union: from 3,6 per cent in Lithuania to 4,0 in Estonia and 4,1 in Latvia, compared to a meager 1,6 for the EU, in average. This a good ground for attracting foreign investments, which has become a focal point in the EU agreements with other "blocks" and internationally.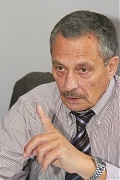 06.03.2013
Another Baltic State, Latvia officially applied on the 4th of March for the membership in the euro zone. This is regarded as a sign of the faith in the currency which already unites 17 EU members. Joining the euro zone, according to Latvian officials, would benefit the country in terms of increased investment, lower currency exchange costs and ease social ills.
18.02.2013
The Baltic States received a strategic advice for their perspective development from EU: it is to include education and skills into national priorities. An additional vital effort is needed, i.e. to connect education and training with the national strategic plans.
11.02.2013
The European Council concluded the EU multiannual budget agreement for 2014-20. More than two years' debate is over; the expenditures for "common EU policies" are going to be almost the same as in the previous period with no real negative consequences for the Baltic States.
02.01.2013
Economic stability, growth and jobs are Ireland's priorities for the first half of 2013, as the country takes over the EU presidency from Cyprus. This is Ireland's 7th turn at the EU's leadership, though previously it was the EU's Presidency while presently it is the Presidency of the Council of Ministers. The first Baltic State to acquire the Council's Presidency will be Lithuania; the country will hold the presidency in the second half of 2013.