International Internet Magazine. Baltic States news & analytics
Monday, 27.04.2015, 23:42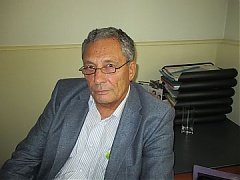 01.04.2015
The idea of the European Citizens' Initiative was introduced by the Lisbon Treaty. Specific rules and procedures were set out in a Regulation implemented by the member states since 2012. In this way the EU forces democracy principles into the Union's decision-making.
13.03.2015
In predicting the future, creativity becomes an important value. It is creativity that changes the world around us so quickly that forecasting is limited by a few years. Are there any chances for a long-term social-economic prognosis?
02.03.2015
The future's economic development will be based on a reduced-to-minimum distance between the supply-demand sides of the production chain. Another change is a shift from economic ownership categories to a "user-ship" one. Business in the Baltics has to see the future trends and accommodate to changes…
25.02.2015
Europeans are already about seven years in "after crisis" time. Both laymen and experts are trying to find ways of avoiding another one. While both blame capitalism, some say it's about the wrong governance and bad economics.
20.02.2015
Commission's new initiative is aimed at creation the genuine EU's capital markets union in order to assist businesses in Europe. After some consultations with the member states, an action plan will pave the way for the all-Europe's financial market by 2019.
27.01.2015
The European Central Bank announced recently a large program of quantitative easing (QE), involving a purchase of over €1 trillion of assets (mainly government bonds) in the euro-zone countries. It's a huge change from a conservative ECB's position in monetary policy with possible strong effect for economy and business in the three Baltic States.
20.01.2015
European Commission and European Investment Bank suggested new financial instruments, so-called fi-compass advisory platform, which would guide member states' investments (with assistance from EU funds) into real economy. Baltic's business faces a kind of "self-support" for growth.