International Internet Magazine. Baltic States news & analytics
Tuesday, 26.09.2017, 15:59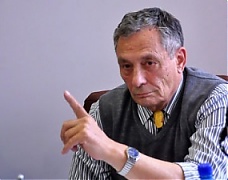 13.09.2017
Every year in September, the President of the European Commission delivers "State of the Union Address" before the European Parliament, showing both achievements of the past year and presenting priorities for the year ahead. The "address" has some vital implications for the Baltic States as well.
29.08.2017
Students in countries around the Baltic Sea region are having a tough time: some got already a place in the university or other high schools, others still undecided about a new profession. At the time of a new school year, it is well-worth looking at education process: whether it fits with the modern social and business challenges?
04.08.2017
Circular economy (CE) is good both for healthy environment and rational use of existing resources. Besides, it provides good opportunities for business, gaining profit and competition advantages, as well as for growth and export. Changing old growth patterns into circular economy will increase EU's economy by 7% in 2030 and each household by 11%. Bottom line: Baltic States need to change existing economic paradigm.
14.07.2017
Preparations for the EU-2018 budget are already in fool swing: recently, the European Parliament, a co-legislative institution (with the Council) agreed on the budget's draft. For the Baltic States (BS) the draft shows most perspective sectors in development and visualises the spheres in growth that are most likely to be supported by the EU finances. Thus, share of EU Structural and Investment Funds in public investment has been at the level of 70% in Latvia and Lithuania and about 50% in Estonia.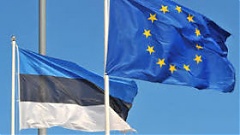 29.06.2017
During July-December 2017, Estonia is holding its first presidency of the Council of the E U. Thus, Estonia will be responsible for defining the Council's directions in the EU policies while taking into consideration the interests of all EU states and remaining neutral at the same time. During its Presidency, Estonia will be responsible for organising and chairing meetings and working groups in all 10 Council's configurations.
08.06.2017
At the recent OECD ministerial council meeting its leaders suggested that a "better life for all" is quite real in the modern world. The message was shared by all 35 member states and OECD's partners from about 90 states. Three Baltic States as OECD members shall follow the organisation's measures towards responsible political economy.
09.05.2017
After about half a century development the very first Latvian economic forum (LEF) was a sign of political and economic "elites" desire to shape country's prospective future. With all positive aspects, the forum has shown that the country needs a considerate stimulus, which could be reached by creating a new national consensus on national "political economy" guidelines.