International Internet Magazine. Baltic States news & analytics
Sunday, 29.11.2015, 14:18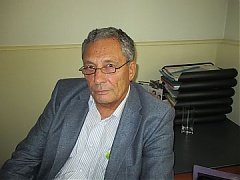 19.11.2015
At the Enterprise 2020 Summit (16-17 November 2015, Brussels), the European Commission and business leaders launched the "European Pact for Youth" to improve partnerships between business and education to boost the chances of young people getting jobs.
05.11.2015
The Commission has set out a set of joint goals aimed at coordinating the EU member states steps in their energy policies. These goals include fundamental choices in terms of progressive electricity and gas markets' liberalisation, as well the way the states generate energy. The Baltic States have taken already progressive actions.
07.10.2015
Education systems are within the member states' competence; however, adequacy and quality of education are of the Union's importance. Hence, additional measures are envisaged in coordinating and supporting education in the member states by the Commission. But there are some new ideas as well…
22.09.2015
New edition of the EU's Consumer Scoreboard shows that cross-border e-commerce is still an under-developed market in Europe: 61% of consumers feel more confident buying online from their own country (61%) than from another EU state (38%). The same picture is in the Baltic States; the hiding resource for trade shall be explored.
21.08.2015
Modern governing structures are based on the principles of separation and division of power. However, some other "entities" appear, e.g. so-called elites or establishments. The "parallel" power structures exist already in Scandinavian countries; it seems they are being firmly established in the Baltic States too.
13.08.2015
European Commission announced release of €2,4 billion of "planned funding" to tackle the unusual and unexpected immigration flow. The figure is big but the news value is low, as the spending is spread out over seven years. Some Baltic States have got a slice of the pie…
20.07.2015
New Labour Market and Wage Developments Report (2014) published recently has shown that over 23,5 million people in the EU are out of job. According to the report, during five last years there was almost continuous decline in employment...