International Internet Magazine. Baltic States news & analytics
Wednesday, 27.07.2016, 04:10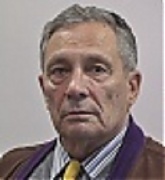 26.07.2016
Brexit phenomenon seems to be the last drop in already over-flooded bowl of European problems. Drowned for several decades with talks about reforms, the EU now has to take the reforming trends seriously. People are asking politicians: Is the European integration in danger and what will happen with the "European project"?

04.07.2016
For the first time since its accession to the EU in 2004, Slovakia assumes the rotating presidency of the Council of Ministers from this July to December. It takes the Presidency's burden at a difficult period in EU integration characterized by multiple crises and a lack of trust among the member states.

27.06.2016
The last ten days in June 2016 will go into the EU's history: almost completely unexpected results of the UK's referendum proclaimed the country's exit from EU. The so-called Brexit will have a far-lasting effect on both the rest of the EU and on the three Baltic States. The latter have a solid chance to develop a common position to defend their common interests in the EU-UK process of negotiations.
06.06.2016
The EU goes several ways to activate growth: through pushing forward the "banking union", through "new blood" in the capital markets and by the strategic investment plan. The latter is just one year old but expected to be a good platform for economic development. The Baltic States can use all these opportunities to streamline their economies.
01.04.2016
Thinking and doing "Nordic" becomes both fashionable and perspective in modern world. The US government decided to invite Nordic leaders to the White House to get first-hand information on the region's progressive development. Is there anything that the Baltic States can emulate too?
21.03.2016
Social issues have been a high EU priority during the whole Union's integration history, at least theoretically. Now, the Commission wants to turn these issues into a reality; the message is clear: social partners in the states have to be more active in shaping progressive and modern economic development.
02.03.2016
In order to streamline EU's integration, the Commission "constructed" some years ago a specific political instrument to coordinate the states' economic and financial policies. It was called European Semester, as twice a year the EU institutions checked EU-28 states' development; the process is still called a "partnership" though some argue that it restricts states' sovereignty.