International Internet Magazine. Baltic States news & analytics
Tuesday, 14.08.2018, 11:31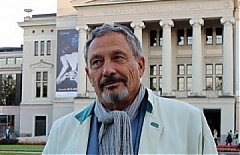 02.08.2018
Recently, three main events attracted attention to the Baltics' financial sector: two in Latvia and one in Estonia. Consequences are still "on hold", but customers and authorities are already worried… However, new digital innovations can restore sector's credibility.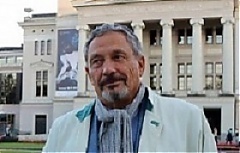 16.07.2018
A month of football's fever is over: for four weeks several billion people around the world have been watching this popular game. Curious enough, the World Cup has turned –already in the semi-final - into the "European cup" with France, Croatia, Belgium and England to compete. There are some lessons that can be learned from this championship.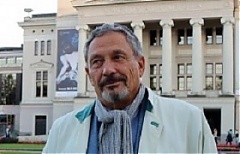 09.07.2018
The EU enjoyed strong growth of 2.4% in 2017, which is the highest in more than a decade. However, businesses are increasingly concerned about a fall in business confidence. Recent drop in confidence coincides with strong underlying factors, e.g. improving labour market conditions, a supportive global growth and relatively accommodative monetary policies.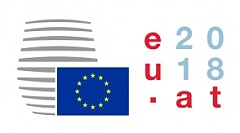 02.07.2018
The Austrian presidency of the Council (from July to the end of 2018) and its priorities are driven by the motto: "A Europe that protects". The presidency program focuses on asylum and migration issues, on protecting external borders, on fighting radicalisation, terrorism and organised crime, on digital security, and on protecting European values.
25.06.2018
Presently, about two-thirds of Europe's economic growth is being driven by innovation. EU states account for 20% of global R&D investment; they produce one third of all high-quality scientific publications. Besides, they hold world leading position in numerous industrial sectors such as pharmaceuticals, chemicals, mechanical engineering and fashion. The Baltic States have to increase their innovative potentials.
13.06.2018
The World Cup-2018 kicks off on 14 June, when Russia, the host, plays Saudi Arabia. The field of 32 teams will then gradually be whittled down until a champion is crowned on July 15. Several global banks made their predictions based on "solid" models and research.
08.06.2018
In times of change and unpredictability, European states have to be strong and united. Joint efforts by the Baltic States ("the Baltic Course") shall be enhanced. New "sectors" like energy, cultural, economic, etc. diplomacy shall be more active. The Baltic States must be "joined-up" in internal and external policies, argued the Commission.