International Internet Magazine. Baltic States news & analytics
Sunday, 07.02.2016, 05:44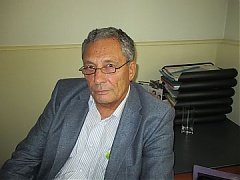 27.01.2016
At the recent Davos annual meeting (WDF, Davos) under the theme "Mastering the Fourth Industrial Revolution", several new issues have been revealed, which will impact future human development. Some are already visible: e.g. convergence of the public, private and nonprofit sectors; massive open online education, robotics, digitalization of socio-economic development, etc.
08.01.2016
From January to the end of June 2016, the Netherlands holds the rotating presidency of the EU Council of Ministers. It is for the twelfth time in its long history as a founding member of the EU, that Holland takes the helm of the Council, the EU's most important legislative and budgetary institution.
28.12.2015
Additional jobs, increased growth and active SMEs are based on reinforced economic convergence among the EU states. Alongside the EU Fund for Strategic Investments for innovative projects, there are efforts to advance the banking and capital markets "unions" together with new Single Market Strategy and plans for the Digital Market and Energy Union. Member states are to implement numerous EU initiatives during 2016.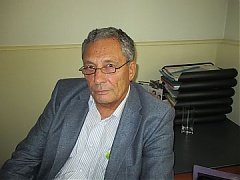 16.12.2015
Global leaders agreed in Paris on common actions to prevent negative climate changes. The EU has been an active part in the new global climate deal, which is paving the way to new energy policy guidelines in the Baltic States with low-carbon economies.
03.12.2015
Commission's ideas on circular economy will stimulate EU member states' transition towards new economy development while boosting competitiveness, fostering sustainable economic growth and generating new jobs. The proposed initiatives cover the full goods' lifecycle: from production and consumption to waste management and the market for secondary raw materials.
30.11.2015
The COP-21 agreement on combating climate changes will hopefully be reached in Paris this fall. EU supports climate conference in order to reach a global "climate deal" showing common efforts for the general public, politicians and businesses to shift to low-carbon economies and reduced green gas emissions. To ensure that COP-21 agreement will be delivered, the member states have to make their home work...
19.11.2015
At the Enterprise 2020 Summit (16-17 November 2015, Brussels), the European Commission and business leaders launched the "European Pact for Youth" to improve partnerships between business and education to boost the chances of young people getting jobs.