International Internet Magazine. Baltic States news & analytics
Friday, 25.04.2014, 02:53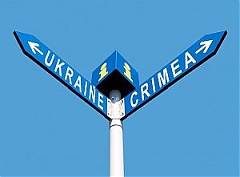 24.04.2014
Society is facing a transformative period of its existence. And this evolution of society is influenced to a significant degree by globalization, interconnection and interdependence. Information and knowledge can play a crucial role in this dynamic process, especially when they are used as tools for misinformation and manipulation. Information wars have become tools of war to control the minds and the opinions of people. And often the information and manipulation overload is so big that it is virtually impossible to find balanced information that is committed to truth and impartiality.
23.04.2014
Estonian logistics and transit companies actively participate at the transit fair TransRussia that started in Moscow this week; businessmen think that politics only interferes with business and they thank their luck that Estonia has not made very vocal statements regarding the sanctions against Russia, LETA/Public Broadcasting reports.
23.04.2014
The Finance Ministry of Latvia has lowered its annual economic growth forecast for Latvia from 4.3% to 4% during the 2014-2016 period, informs LETA.
23.04.2014
The Riga District Court yesterday fully rejected the claim made by the Culture Ministry, in a dispute for copyright of 973 Soviet movies produced by Rigas Kinostudija, shot during the period from 1964 to May 4, 1990, informs LETA.
23.04.2014
The subject was Ukraine yesterday in talks between Latvian officials and visiting U.S. Congressional representative from Minnesota Michelle Bachman (R), informs LETA.
22.04.2014
If during the next elections Harmony Center receives even more votes, but the attitude of the other parties toward Harmony Center does not change and it is not be included in government, Latvia could become "a miniature Ukraine", Ainars Slesers says in an interview with newspaper Diena, cites LETA.
22.04.2014
Europe's Baltic States are in talks to set up their own Russian-language television channel in a bid to counter the deluge of propaganda aimed at their ethnic Russian populations by Moscow-backed media, the AFP news agency reports, cites LETA.
21.04.2014
Estonian logistics and transit sector companies participate this week at the region's most important transport fair TransRussia that takes place on April 22-25 to strengthen existing relations and create new contacts, LETA/Postimees Online reports.
19.04.2014
April is a special month for the organizers of the International territorial marketing and branding Festival OPEN in Minsk – SATIO, Group of Companies. On April 17th our company celebrates its 11th anniversary!
17.04.2014
A rally took place at the Latvian Embassy in Russia propagating Latgale as part of Russia, LETA was informed by Zigmars Zilgalvis, the second secretary at the embassy.
17.04.2014
President of Latvia Andris Berzins, during his official visit in Turkey, discussed the economic cooperation and the current events in Ukraine, LETA was informed by the secretariat of the President.