International Internet Magazine. Baltic States news & analytics
Monday, 19.08.2019, 22:19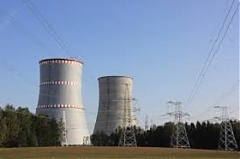 14.08.2019
With Lithuania taking steps to block market access to electricity generated by Belarus' Astravyets Nuclear Power Plant (NPP), Latvia's electricity transmission grid operator is planning to import electrical energy from the facility under construction close to the Lithuanian border, informed LETA/BNS.
30.07.2019
We are most pleased to announce early confirmed speakers during our International Baltic Transport Forum, taking place in Kaliningrad, Russia on 11th & 12th of September 2019.
23.07.2019
X5 Retail Group, leading Russian food retailer (LSE and MOEX ticker: "FIVE"), has launched the review process of technological startups from Estonia, Latvia and Lithuania to implement their solutions at the corporation's own retail chains. The best companies will be given access to the infrastructure resources and expertise of the country's largest retailer as well as an opportunity to implement a pilot project with a budget of up to 700,000 euros.
22.07.2019
The Lithuanian government is expected to endorse this week the security plans of the natural gas transmission system operator Amber Grid, which is carrying out the Gas Interconnector Poland-Lithuania (GIPL) project in Lithuania's territory, reported LETA/BNS.
19.07.2019
Kazakhstan's President Kassym-Jomart Tokayev on Thursday signed decrees transforming and re-organizing several of the country's diplomatic missions and one consulate into embassies, informing LETA/Interfax.
16.07.2019
Viciunu Grupe (Viciunai Group), a business group controlled by Visvaldas Matijosaitis, mayor of Lithuania's second-largest city of Kaunas, has established a sales company, Vichiunai Sakartvelo, in the Georgian capital, informed LETA/BNS.
16.07.2019
On September 11, 2019, the International Baltic Transport Forum will take place in Kaliningrad for the 11th time. Traditionally, the event will be under the auspices of the Government of the Kaliningrad region.
15.07.2019
The central banks of three EU countries – Lithuania, Poland and Germany successfully implemented the EU Twinning Project 'Strengthening the National Bank of the Republic of Belarus' during which they conveyed their experience to the National Bank of the Republic of Belarus. The closing conference held today in Minsk brought this 18-month project to a close and showcased its achievements.
15.07.2019
The Education, Science and Sport Ministry proposes to provide funds to help young people from Ukraine's war-hit eastern regions of Luhansk and Donetsk to complete a bachelor's degree in Lithuania, reported LETA/BNS.
08.07.2019
Gas supply via a gas pipeline to Lithuania from Belarus has been halted on Monday as Belarus started repairing a gas main in its territory, reported LETA/BNS.