International Internet Magazine. Baltic States news & analytics
Tuesday, 09.02.2016, 05:20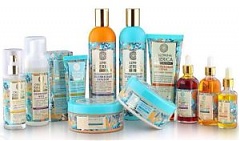 08.02.2016
The Russian producer of organic cosmetics Pervoye Reshenie has opened a plant in Estonia through which it hopes to win back the Ukrainian market and enter European markets, informs LETA/BNS.
05.02.2016
Lithuania's road haulers keep a close eye on attempts by Poland and Russia to reach an agreement on haulage permits for 2016, as they believe that the advantages negotiated by Poland would also have an effect on Lithuania, the Verslo Zinios business daily reports on Friday, cites LETA/BNS.
05.02.2016
Trade of logs in Baltic Sea region fell 10% in 2015 because of substantially lower demand for softwood pulplogs in Finland and Sweden, reports BC the Wood Resource Quarterly.
05.02.2016
The number of buyers from Belarus claiming a tax refund on purchases made in Lithuania last year fell by nearly 11% and the number of such buyers from Russia plummeted by 43%, the Verslo Zinios business daily reports on Friday, adding that clothes retailers and resort businesses have been hardest hit by the decline in buyers from these countries, cites LETA/BNS.
05.02.2016
FL Technics, an aircraft maintenance, repair and overhaul (MRO) services company that is part of the Lithuanian-owned, Warsaw-listed aviation group Avia Solutions Group (ASG), will represent Russia's SVD-Promtent, the leading supplier of storage, insulation hangars and protective covers, around the globe, excluding the Russian market, informs LETA/BNS.
04.02.2016
In January-December 2015, the overall cargo handling in the Baltic Eastern Coast Seaports totalled 368 550,0 thou. tn; the year-on-year change is -0.1% or -353,6 thou. tn, reports BC Klaipeda port's press service.
04.02.2016
The Baltic Automotive Components Cluster (BACC), which brings together 18 companies, has not dropped plans to accelerate component exports to Russia's car market, the business daily Verslo Zinios reported on February 4th, cites LETA/BNS.
04.02.2016
Developing industry and creating new jobs in Estonia's East-Viru County will take up to 10 years, and a necessary precondition for the flourishing of the region is improvement of relations with Russia and end of economic sanctions, says Tiit Vahi, a former prime minister of Estonia with business interests in the region, informs LETA/BNS.
04.02.2016
Lukoil Baltija, a chain of filling stations owned by Russia's Lukoil, may be sold in February, the chain's chief executive officer said on February 4th, reports LETA/BNS.
04.02.2016
The ambassadors of Western countries in Kiev have expressed their regret over the recent resignation of Ukraine's Economic Development and Trade Minister Aivaras Abromavicius, praising him for his effort of fighting corruption and implementing reforms necessary for Ukraine's economy, reports LETA/BNS.
04.02.2016
A Lithuanian court has rejected an appeal by UK-registered company Baltic Media Alliance Ltd. against a three-month ban for the re-broadcasting of Russian-language TV channel Ren TV Baltic a year ago, informs LETA/BNS.