International Internet Magazine. Baltic States news & analytics
Wednesday, 28.09.2016, 09:53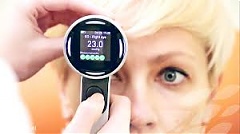 27.09.2016
The majority of guests utilizing healthcare services at Latvia's resort cities are from Russia, Belarus and Scandinavia, however, there is also an increase in the number of medical tourists from other countries as well, the chairwoman of the Latvian Association of Resort Cities Gunta Uspele told LETA.
20.09.2016
Gazprom, which lost most of the Lithuanian market this year, will not hold a second auction of gas sales to the Baltic states, but Lithuania's energy minister and market players say this will not cause any problems to the country, which will continue buying gas from Norway's Statoil and other suppliers, or from the Russian gas giant under direct contracts, writes LETA/BNS.
20.09.2016
The next generation 5G technology will reach users faster than it is thought today, the new chief executive officer of the Lithuanian and Latvian mobile communications group Bite says, adding that with mobile data consumption growing, 5G will help to internetwork various devices and will open up new possibilities for customers, reports LETA/BNS.
19.09.2016
The Estonian government is losing 357 mln euros annually as a result of the fall in transit volumes from their peak levels ten yars ago, while overall the slump in transit is depriving the Estonian economy of 510 mln euros every year, estimates by the Estonian Logistics and Transit Association indicate, reports LETA/BNS.
19.09.2016
The core assets of the insolvent KVV Liepajas Metalurgs metallurgy company should be sold as a whole, the company's insolvency administrator Guntars Koris said LETA.
15.09.2016
The first pilot train of goods from China to Latvia is expected by the end of the year, Transport Minister Uldis Augulis (Greens/Farmers) said during a conference today titled Global Transportation Vision organized by the Latvian national rail company Latvijas Dzelzcels, informs LETA.
14.09.2016
Shareholders and bondholders of the Danish farm group Trigon Agri have concluded a preliminary agreement on the main terms and conditions of a proposed full conversion of a debt of 350 mln Swedish kronor or approximately 38 mln euros into new shares of Trigon, which would make the bondholders majority owners of the group, informs LETA/BNS.
14.09.2016
The Ministry of Foreign Affairs of Latvia has taken note of preliminary findings and conclusions by the OSCE Office for Democratic Institutions and Human Rights (ODIHR) on the September 11 parliamentary elections in Belarus and would like to mention the efficient organization of the elections, a more welcoming approach towards cooperation with international observers, as well as visible efforts to make improvements to the election procedure, the Foreign Ministry announced in a statement, reports LETA.
13.09.2016
Russia will halt export of oil products via Baltic ports by 2018, Russian oil pipeline company Transneft President Nikolay Tokarev said during a meeting with Russian President Vladimir Putin on Monday, reports LETA according to Interfax information.