International Internet Magazine. Baltic States news & analytics
Tuesday, 14.07.2020, 18:44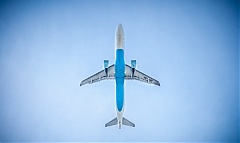 14.07.2020
The Estonian Chamber of Agriculture and Commerce is to organize a charter flight in the near future to fly Ukrainian workers to Estonia, reported LETA/BNS.
10.07.2020
According to Statistics Estonia, in May 2020, compared to May 2019, the exports of goods decreased by 25% and imports by 24%. Compared to April 2020, exports decreased by 2% and imports remained at the same level.
09.07.2020
The Georgian authorities have decided to allow entry in the country by plane to citizens of Germany, France, Latvia, Lithuania and Estonia, Irakly Chikovani, press speaker of the Georgian prime minister, told cited LETA/BNS- Interfax.
08.07.2020
The Radio and Television Commission of Lithuania (LRTK) on Wednesday banned Russia's broadcaster RT over its ties to Dmitry Kiselyov, a Kremlin propagandist on the European Union's black list, reports LETA/BNS.
07.07.2020
Latvia ranks second after South Korea among the member states of the Organization for Economic Cooperation and Development (OECD) in terms of Covid-19 epidemic control indicators, according to a study by OECD experts, cites LETA.
07.07.2020
Dmitry Kiselyov, who is on the sanction list of Council of the European Union, has full control over RT (formerly known as Russia Today) TV programs according to a decree signed by Vladimir Putin, President of the Russian Federation. Based on the decree, the liquidation of RT owner, company RIA Novosti was begun, the National Electronic Mass Media Council in Latvia (NEPLP) released in a statement, cites LETA.
06.07.2020
Today, based on the recommendations of the Council of the European Union, the government decided to open the Estonian border to residents of 14 low-infection countries outside the European Union, and approved the conditions for entering Estonia for work and study.
06.07.2020
With travel restrictions caused by the COVID-19 crisis being gradually relaxed, it is now possible to fly to altogether 19 destinations from Tallinn Airport on 17 international routes and two domestic ones, informs LETA/BNS.
06.07.2020
According to the population register, there are approximately 11,000 Ukrainian citizens living in Estonia, and the number of Ukrainian citizens living in Estonia has doubled in ten years, writes LETA/BNS.
02.07.2020
According to the decisions made by the European Union (EU) and recommendations from the Center for Disease Prevention and Control (SPKC), the resumption of scheduled passenger air traffic between Latvia and Georgia is expected in the near future, Minister of Transport Talis Linkaits (New Conservative Party) posted on his Twitter account.
01.07.2020
Police have started a probe into allegations that some documents have been falsified to enable Polotsktransneft Druzhba win a legal dispute with LatRosTrans pipeline operator, legal representatives of LatRodTrans informed LETA.