International Internet Magazine. Baltic States news & analytics
Monday, 21.01.2019, 14:04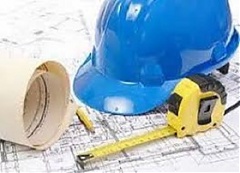 21.01.2019
According to Statistics Estonia, in 2018, the construction price index increased by 1.7% compared to the average of 2017. In the 4th quarter of 2018, compared to the 3rd quarter, the change of the construction price index was 0.8%, and compared to the 4th quarter of 2017, it was 1.7%.
18.01.2019
Mihkel Nestor, analyst at SEB, said that Estonian companies should diversify their export in the direction of Germany in the next few years, informed LETA/BNS.
17.01.2019
"The Baltic Course" continues informing the readers about most interesting aspects of European integration, including business, investments, industrial production and many other things.
17.01.2019
The growth in corporate equity slowed over the first three quarters of 2018. The yearly growth in equity was around 4% by the end of the third quarter, which is a little below the growth in corporate debt.
17.01.2019
Data of the survey conducted by the Central Statistical Bureau (CSB) in 2018 show that 446 thousand persons or 23.3% of Latvia population were at risk of poverty1 in 2017 – 1.2 percentage points more than in 2016. Equivalent income of this part of the population2 were below at-risk-of-poverty threshold.
17.01.2019
The total power of new solar power stations constructed in 2018 amounts to 100 megawatt-hours, the combined amount of solar energy produced in Estonia now reaches approximately 110 megawatt-hours, the Estonian transmission network operator Elering said.
17.01.2019
With 1,288,706 tons of fuel sold in Latvia in the first 11 months of 2018, fuel sales grew by 28,140 tons, or 2.2%, against the same period a year ago, according to the data on excised goods released by the Latvian State Revenue Service.
16.01.2019
In this studyproblems, risks and challenges are pointed out facing long-term social care in relation to demographic and migration trends, with an additional focus on long-term social care services for elderly people. The author has carried out analysis of statistical data, national planning documents, reports and reviews. Domestic and foreign researches in fields related to the specific nature of the study are analysed, as well as conclusions on potential gaps and proposals to address them are made.
16.01.2019
While food price developments have been rather favourable for consumers and the turmoil in the oil commodity market has settled, the inflation rate is expected to be slightly lower than a year ago as some of inflation drivers are likely to be replaced by others.
16.01.2019
According to Statistics Estonia, the preliminary estimate of the population of Estonia as at 1 January 2019 was 1,323,820, which is 4,690 persons more than at the same time a year ago.
16.01.2019
The average registered unemployment level in 2019 is expected to be at around 5.9%, according to the Welfare Ministry writes LETA.