International Internet Magazine. Baltic States news & analytics
Monday, 30.03.2020, 22:05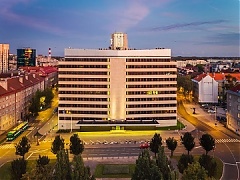 29.03.2020
The Ministry of Foreign Affairs urges anyone who is abroad temporarily and needs to come home to use the few available options to return to Estonia over the weekend and at the start of next week, reported LETA/BNS.
26.03.2020
As the Covid-19 disease has spread, the Latvian Foreign Ministry has been warning, in a timely and systematic manner, about difficulties travelers can expect abroad and about additional security measures introduced by various countries, LETA learned from the ministry.
25.03.2020
Twenty troops of NATO's multinational battalion stationed in Lithuania have tested positive for the novel coronavirus, the military unit's spokesman confirmed to LETA/BNS on Wednesday.
25.03.2020
The Lithuanian government should on Wednesday decide on the extension of the existing quarantine to slow the spread of the coronavirus, and also on stricter penalties for those failing to comply with quarantine requirements, reported LETA/BNS.
24.03.2020
he Estonian government is imposing a new set of restrictions on movement in public space, Prime Minister Juri Ratas said at a press briefing introducing the new measures on Tuesday evening.
24.03.2020
The state of emergency that has been declared in Latvia in an effort to curb the spread of Covid-19, most likely will be extended, it follows from Health Minister Ilze Vinkele's comments made after the government meeting on Tuesday.
24.03.2020
To curb the spread of the Covid-19 pandemic, all gyms will be closed in Latvia, and shopping centers will have to stay closed on weekends, Prime Minister Krisjanis Karins (New Unity) told journalists Tuesday.
24.03.2020
Lithuanian Minister of Interior Rita Tamasuniene has extended border control on the country's borders with Latvia and Poland to implement the existing ban for foreigners to enter the country, informed LETA/BNS.
24.03.2020
Gas imports to Lithuania rose almost 44 percent in the second half of last year, from the same period in 2018, despite the fact that gas consumption in the country dropped by a tenth, the latest figures from Lithuania's National Energy Regulatory Council show writes LETA/BNS.
24.03.2020
Ryanair will conduct repatriation flights from London and Berlin to Vilnius, which will also be made available to Latvian nationals, Foreign Ministry press secretary Janis Bekeris posted on Twitter cited LETA.
24.03.2020
After a request from Ministry of Foreign Affairs of the Republic of Latvia and with permit from the Ministry of Transport, Latvian airline airBaltic has scheduled additional special flights from Malaga and Amsterdam to Riga and vice versa. These flights will be able to transport up to 140 passengers, informed airBaltic.