International Internet Magazine. Baltic States news & analytics
Thursday, 25.04.2019, 07:26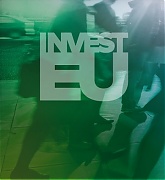 24.04.2019
European Parliament agreed on the InvestEU, a programme to boost investment in the member states during the next long-term EU budget. The agreement brings InvestEU closer to its practical implementation. Over the next decade, the programme will unlock at least €650 billion to be invested in the European future growth and peoples' wellbeing.
16.04.2019
Listed real estate developer Pro Kapital Grupp is planning to invest more than 100 million euros in project development in Latvia in the coming years, the company's spokesperson Anete Gribuste said LETA/BNS.
03.04.2019
Inovatyvus Restoranai, the owner of six iLunch restaurants operating in Vilnius business centers, is planning to expand the chain to Moscow and Warsaw, according to the business daily Verslo Zinios reported LETA/BNS.
01.04.2019
Cumulative foreign direct investment (FDI) in Lithuania totaled 15.5 bn euros in late 2018, up by 4.6% from a year ago, and accounted for 34.3% of the country's GDP, the central Bank of Lithuania and Statistics Lithuania said.
01.04.2019
Lithuanian companies' cumulative direct investment abroad totaled 3.7 bn euros in late 2018, up 19% compared with a year ago, based on provisional data, informed Bank of Lithuania and Statistics Lithuania.
21.03.2019
SIA Merks, a company of listed Estonian AS Merko Ehitus group, has been declared preferred bidder in the procurement for the new chocolate factory construction works in Birznieki, Latvia, штащ
20.03.2019
Andris Ozols, director of the Latvian Investment and Development Agency, has denied Economics Minister Ralfs Nemiro's (KPV LV) claim that the agency was involved in defrauding an EU fund of money, while police are not giving more details about the case, informed LETA/BNS.
20.03.2019
Chinese investment activities in the Baltic Sea region have seen an increase over recent years. This corresponds well with the overall growth in Chinese investment in Europe over the past decade, a trend fueled at least in part by growing restrictions imposed in the United States under the Donald Trump administration.
18.03.2019
Henrik Hololei, director-general for mobility and transport at the European Commission, has expressed skepticism as regards the Tallinn-Helsinki tunnel project led by Finnish businessman Peter Vesterbacka, while also pointing out that the Chinese investors ready to finance Vesterbacka's plan must act in accordance with European Union (EU) rules, writes LETA/BNS.
18.03.2019
Latvia's Forevers meatpacker plans to invest up to EUR 1 mln in production plant and equipment upgrade, LETA learned from the company.
11.03.2019
South Korea's Onyks, whose sole shareholder is Hong Soo Kim, hopes to revive the largest producer of charcoal for gastronomic needs in the Baltic states and the Scandinavian region, accroding to the Verslo Zinos daily information writes LETA/BNS.