International Internet Magazine. Baltic States news & analytics
Thursday, 25.04.2019, 07:21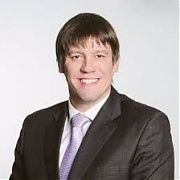 24.04.2019
The Estonian Association of Information Technology and Telecommunications (ITL) has elected Andre Krull from the company Nortal as its new president, while Ivo Suursoo, the previous president, was elected vice president, reported LETA/BNS.
16.04.2019
Estonia and Portugal are about to sign a memorandum of understanding on Tuesday whereby they agree to start the exchange of e-prescriptions and strengthen cooperation in e-health between the two countries, informed LETA/BNS.
15.04.2019
According to Russian media, the Tallinn-based ridesharing platform Bolt is about to start business in the city of St. Petersburg on Thursday, informed LETA/BNS.
15.04.2019
The average download speed in mobile phone operator Tele2's 4G network was 45.68 megabits per second last year, according to the Public Utilities Commission's data writes LETA/BNS.
12.04.2019
Model design experts from Estonia and abroad will take part in the largest BIMSummit 2019 digital construction conference in Estonia taking place for the third time. The conference will introduce BIM projects with innovative solutions from Estonia and other countries.
10.04.2019
The largest cyber defense exercise in the world, Locked Shields, is to kick off in Tallinn on Wednesday, reported LETA/BNS.
08.04.2019
This week the second international Magnetic Latvia Technology conference Deep Tech Atelier organized by The Investment and Development Agency of Latvia (LIAA) will be held in Riga from April 12th-13th with over 700 attendees from 26 countries. The event will include an extensive practical and educational programme, gathering together science-based startups, research organisations, entrepreneurs, industry and government institution representatives, and technology fans in one place.
08.04.2019
Germany's online bank N26, which paused operations in Lithuania and Latvia due to uncertain circumstances early this year, plans to resume services in Lithuania in the near future, accrording to the Vz.lt news website reported LETA.
03.04.2019
For measuring water consumption and collecting information about possible leaks, AS Viimsi Vesi, a water utility at Viimsi municipality close to the Estonian capital Tallinn, is now using smart meters connected to the Internet.
03.04.2019
US internet giant Google, which has obtained an e-money license in Lithuania but is not offering payment services in the country yet, is relocating payment services from Britain to Ireland amid uncertainty due to Brexit, informed LETA/BNS.