International Internet Magazine. Baltic States news & analytics
Saturday, 25.01.2020, 05:27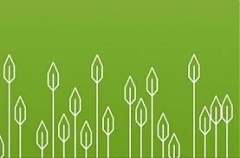 24.01.2020
Private investors or so-called business angels in five years have invested EUR 10.85 mln in Latvia's startups, Juris Birznieks, the board chairman of the Latvian Business Angel Network (LatBAN) at the annual investors event said LETA.
16.01.2020
The Estonian government on Thursday endorsed a bill of amendments to the Aliens Act, which involves the plan to set up a digital nomad visa, informed LETA/BNS.
16.01.2020
Estonian transportation platform Bolt has entered into a 50 million euro quasi-equity facility agreement with the European Investment Bank (EIB), which Bolt is planning to use to invest into improving and expanding its ride-hailing technology and personalized mobility services, like food delivery, reported LETA/BNS.
16.01.2020
US information technology firm Rocket Software has opened a new development center in Vilnius with plans to hire more than 200 engineers and programmers in the next 2-3 years, Invest Lithuania said.
15.01.2020
The Estonian aviation company Regional Jet OÜ, one of Europe's largest regional flight operators, began phasing in a project entitled 'Paper-free Cockpit' in 2019 with the aim of saving an entire park's worth of trees in 2020. It has since obtained approval from the Estonian Civil Aviation Administration to utilise digital platforms for all of its flights. The company plans to expand its operations this year by almost a third.
15.01.2020
Placing a smart device in a blood vessel to act as a filter that would warn of the risk of stroke is the healthtech idea devised by the Smart Umbrella team formed by students from Rīga Stradiņš University (RSU).
15.01.2020
EIT InnoEnergy, the Pan-European impact fund is chasing the next round of unicorns for investment within the Central-Eastern European region. Boosting the success rate of start-ups and enabling the growth of scale-ups and SMEs through financial investment, and providing know-how from industry experts and support from the trusted partner network.
14.01.2020
Citing too strict regulations from the state, Bolt has discontinued its business in Finland for the second time in just a few years, according to the Postimees information referre LETA/BNS.
09.01.2020
Starting Thursday, Estonian money transfer company TransferWise is offering the option of international direct debit payments.
08.01.2020
A bill submitted by Minister of Public Administration Jaak Aab seeking to amend the Public Procurement Act and eliminate all minor procurements from the public procurement register would render the lion's share of tenders completely non-transparent, Estonian IT entrepreneurs said, according to Postimees information writes LETA/BNS.
07.01.2020
Biotechpharma, a Vilnius-based company controlled by scientist and businessman Vladas Bumelis, has founded a biotechnological pharmaceutical company in the US city of Boston, with around 25 million euros planned to be invested in the project, according to the business daily Verslo Zinios information reported LETA/BNS.