International Internet Magazine. Baltic States news & analytics
Wednesday, 19.02.2020, 01:35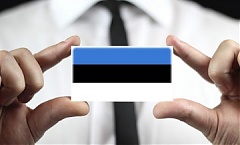 17.02.2020
Estonian startups generated a record 395.4 million euros in turnover in 2019, 9% more than in 2018, while the amount of money paid by the startups in state taxes soared 35% to 81 mln euros, reported LETA/BNS.
06.02.2020
The growing demand for IT specialists is heating the market not only in the world or Lithuania, but also in Kaunas. In order to prevent the limited supply of skilled workers from becoming a barrier to development and growth, companies are taking a variety of decisions. Nowadays they start looking for talent not in universities but in high schools. However, an equally important factor - the retraining of adults - brings some fresh perspectives and pushes companies to look at the shortage of professionals in a different way.
05.02.2020
Estonian police searched the offices of tech startup Xolo, which Rimuut OU, a company with a Turkish background, is accusing of intellectual property theft, the daily Postimees writes. However, Xolo CEO Allan Martinson says Rimuut's accusations are unfounded and not based on facts.
05.02.2020
With the new version of the DigiDoc4 ID software, documents can be signed in addition to the electronic ID-card and Mobile-ID also with Smart-ID, the Estonian Information System Authority (RIA) informed LETA.
31.01.2020
Enterprise Estonia (EAS) on Feb. 1 is to open a round of applications for the main grant scheme of the Estonia-Norway cooperation program "Green ICT", the total budget of which is 18.8 mln euros, iformed LETA/BNS.
31.01.2020
The Health Ministry will ask the government to extend the deadline for the e-health project, Health Minister Ilze Vinkele's (For Development/For) spokesman Edgars Skvariks told LETA.
30.01.2020
TechChill is a meeting place for new and aspiring startups and acknowledging that, TechChill is continuing to offer stage time for fifty most promising startups from the Baltics, Nordics and beyond during the Fifty Founders battle. This year 50 teams from 20 countries are competing for the main prize - 10 000 EUR with no strings attached, the fast track to Silicon Vikings Startup World Cup Finals in San Francisco, advertisement place in Forbes, AWS credits and more. Fifty lucky teams that will pitch their idea on TechChill stage have been announced.
28.01.2020
The EU's target is to reach 20 per cent of its energy from renewable sources by 2020 and at least 32% by 2030. Among the EU-28 states, 12 countries have already reached a share equal to or above their national 2020 binding targets: Bulgaria, Czechia, Denmark, Estonia, Greece, Croatia, Italy, Latvia, Lithuania, Cyprus, Finland and Sweden.
28.01.2020
Estonian energy company Fermi Energia on Tuesday signed cooperation agreements with Finnish energy company Fortum and Belgian engineering company Tractebel to launch closer cooperation in the framework of Fermi Energia's small module reactor implementation project, informed LETA/BNS.
27.01.2020
Modern revolution in national growth patterns, ignited by the digital agenda, affected almost all spheres of socio-economic development. Global and European actions in sustainability are playing an active role: e.g. SDGs in the UN and several EU steps including digital economy-society and sustainability strategies. These aspects of modern growth are going to define the member states' progressive development.
27.01.2020
Latvia's Tele2 mobile operator has spent EUR 1 million connecting its 4G base stations to the optical network, thus boosting the 4G network's capacity roughly tenfold, the company's spokesman Oskars Firmanis informed LETA.