International Internet Magazine. Baltic States news & analytics
Wednesday, 22.10.2014, 18:22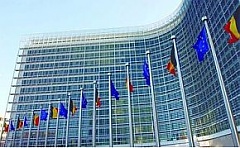 22.10.2014
The European Parliament on Wednesday voted in favor of Jean-Claude Juncker's new European Commission, allowing it to start its new five-year term on November 1, 2014 as planned, informs AFP/LETA.
22.10.2014
The legal team of the Latvian cyber-crimes suspect Deniss Calovskis has appealed the European Court of Human Rights' (ECHR) ruling on his extradition to the United States.
22.10.2014
Minister of Foreign Affairs of Lithuania Linas Linkevicius met with the President of Azerbaijan Ilham Aliyev and the Foreign Minister Elmar Mamedjarov in Baku on 21 October, and discussed ways to further strengthen bilateral relations and development of the EU Eastern Partnership, reports BC, referring to Lithuania's Ministry of Foreign Affairs.
22.10.2014
President of Lithuania Dalia Grybauskaite met with the heads of 18 major Norwegian businesses and investment funds to discuss the investment climate and business opportunities in the country, reports BC presidential press service.
22.10.2014
National budget deficit in Latvia in 2013 was at 0.9% of the Gross Domestic Product (GDP), which is the third lowest out of all the European Union (EU) countries, latest data provided by Eurostat shows, cites LETA.
22.10.2014
The European Commission's latest proposals regarding greenhouse gas reductions is absurd, as far as Latvia is concerned, because for Latvia it will mean return to the Stone Age, Economy Minister Vjaceslavs Dombrovskis (Reform Party/Unity) told reporters after the Saeima Economic Committee's meeting yesterday, informs LETA/Nozare.lv.
22.10.2014
Saeima's Defense, Internal Affairs and Corruption Prevention Committee in Latvia decided today to approve in principle before the first reading All for Latvia!-For Fatherland and Freedom/LNNK's (VL-TB/LNNK) proposal to suspend issuing of temporary residence permits to Russian citizens for the purchase of real estate in Latvia, informs LETA.
22.10.2014
On 21 October, the EU General Affairs Council convened for a meeting in Luxembourg. The central item on its agenda was preparation for the European Council meeting on 23-24 October. The Ministers also had a thematic debate on "Europe of Freedom, Security and Justice", one of the priorities of the EU's strategic agenda, reports Latvian MFA.
21.10.2014
General government budget deficit at the end of 2013 comprised EUR 199.6 million or 0.9 % of the Gross Domestic Product (GDP), and the general government consolidated gross debt comprised EUR 8875.9 million or 38.2 % of the GDP, according to the results of the October 2014 general government budget deficit and debt notification[1] compiled by Central Statistical Bureau (CSB), which has been made in line with the methodology of European System of Accounts (ESA 2010).
21.10.2014
President of Lithuania Dalia Grybauskaite met with Sweden's new Prime Minister Stefan Löfven. During a working lunch, the President and the Prime Minister discussed bilateral relations between Lithuania and Sweden, security situation in the region, implementation of common energy projects, and cooperation in international organizations, informed BC presidential press.service.
21.10.2014
European Union (EU) states decided to uphold sanctions on Russia and to better co-ordinate their response to the Ebola crisis at a meeting of foreign ministers in Luxembourg on Monday, informs EUOBSERVER/LETA.