International Internet Magazine. Baltic States news & analytics
Saturday, 02.08.2014, 09:32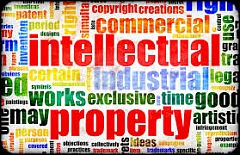 01.08.2014
EU' customs authorities detained in 2013 almost 36 million items suspected of violating intellectual property rights (IPR). Commission's annual report on customs actions to enforce IPR suggests that intercepted goods represent more than € 760 million; this is less than in 2012. Present report published at the end of July 2014, also gives statistics on the type, provenance and transport method of counterfeit products detained at the EU's external borders.
30.07.2014
Fish processing company ''Karavela Ltd.'', which produced the ''Kaija'' line of canned fish products, has so far this year increased profits by 62 percent when compared to the same period last year, as well as achieved a 12.5%increase in turnover, informs NOZARE.LV/LETA reffering to the company.
30.07.2014
The European Commission selected a total of 106 projects that will benefit from over €320 million in EU support for improving transport infrastructure across Europe. The funding will support projects announced by the Commission in 2013 and is effective through "Trans-European transport network (TEN-T) Program"; since January 2014 – the Innovation and Networks Executive Agency (INEA).
29.07.2014
Ambassadors of Member States of the European Union decided in Brussels today to implement the third stage sanctions against Russia for the first time; these are targeting sectors of the economy, informs LETA reffering to Postimees Online.
29.07.2014
The airline Air Lituanica adds Billund to its schedule of regular flights. The flights to the town of Denmark launched during the summer season will remain on the schedule twice a week, reported BC at Commercial Officer of company.
29.07.2014
The European Union agreed Tuesday to impose broad economic sanctions against Russia, hoping to force Moscow to reverse course in Ukraine, informs LETA reffering to EU sources.
26.07.2014
During the upcoming 12th Saeima elections, there will be 96 voting stations operating abroad, where Latvian citizens will be able to vote, informs LETA reffering to the Central Election Commission.
25.07.2014
Lithuania is considering declaring a state of emergency in the entire country on Monday due to an outbreak of African swine fever at the "Idavang" pig breeding complex, Minister of Agriculture Virginija Baltraitiene announced. Currently, the state of emergency has been declared in Ignalina Region, reports ELTA/LETA.
25.07.2014
The Estonian government held an extraordinary meeting on Friday and decided that Estonia supports implementing the additional sanctions planned against Russia, informs LETA reffering to Public Broadcasting.
25.07.2014
One of the most important conferences for anthropology in Europe and beyond is Biennial Conference of the European Association of Social Anthropologists. Approximately 1,200 anthropologists from around the world are expected to participate in this major international conference, which will take place in Tallinn from 31 July to 3 August 2014, reported BC Krista Must, Communication Senior Specialist of Tallinn University.
25.07.2014
The Lithuanian Seimas has closed its fourth regular session which began on 10 March 2014. During the session, Members of the Seimas convened to 51 plenary sittings and adopted over 300 legislative acts. The session was extended until 17 July 2014 due to the solemn sitting held on 12 July 2014 when Dalia Grybauskaite, President of the Republic of Lithuania, was sworn in for the second term of office. After the Government returned its mandate to the re-elected President, the Seimas nominated its candidature for the Prime Minister, the Office of the Seimas says in a statement, reports ELTA/LETA.