International Internet Magazine. Baltic States news & analytics
Tuesday, 17.09.2019, 01:48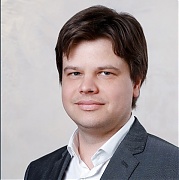 16.09.2019
In its business processes, Baltic International Bank ensures full compliance with the European Union's (EU) Payment Services Directive 2 (PSD2) offering the open cooperation platform Open Banking. The service is secure because the Bank, upon receipt of the customer's request, verifies that third party providers (TPPs) are appropriately certified.
12.09.2019
Höhle OÜ, a plastic microduct manufacturing company unique in Estonia, opened its new factory in Lõiuse village in Rapla county. The factory produces over 200 km of micro ducts per day, which go to the domestic market as well as to 12 European countries. The total investment for the factory was over 4 mln euros, BC informed Höhle OÜ representative.
11.09.2019
Network equipment manufacturer Mikrotikls last year operated with a turnover of EUR 258.711 mln, up 2.8% y-o-y, while the company's profit increased 1.8 times to EUR 79.349 mln, according to Firmas.lv informed LETA.
10.09.2019
Estonian companies Enefit Nortal, Datel and SMAGRINET will present innovative digital solutions at the World Energy Congress in Abu Dhabi on September 9-12. With over 150 countries represented, World Energy Congress is the world's largest and most influential energy event covering all aspects of the energy agenda President Kersti Kaljulaid will be the keynote speaker of the congress on September 10 and will also participate in a panel discussion "Getting to grips with the blockchain: Cutting through the hype".
09.09.2019
On 10 September this year in London, at the Exhibition Hall "EXCEL" Pavilion of Latvia will be opened at the most important exhibition of defence and security industries "Defence & Security Equipment International". At the international exhibition Latvia will be represented by manufacturers of dual-use products representing the sectors of information and communication technologies, aviation, electronics, ammunition and tactical wear.
09.09.2019
SES's latest solution, which will be showcased at IBC2019 in Amsterdam, synchronises over-the-top (OTT) and satellite broadcasts by delivering IP signals to OTT platforms as fast as satellite to create enhanced live viewing experiences, SES announced today. The new solution, named Satellite and OTT in sync, gives broadcasters the power to deliver a more consistent experience to viewers watching any screen, or even multiple screens, by eliminating the delay between their TV broadcast and OTT services.
29.08.2019
The agenda of TLDCON 2019, the 12th international conference for ccTLD registries and registrars of the CIS, Central and Eastern Europe, which will take place in Vilnius, Lithuania, has been published. The conference is organized by the Coordination Center for TLD .RU/.РФ with the support of DOMREG.LT (host), the Internet Technical Center (general partner), ICANN and the Vilnius Convention Bureau.
27.08.2019
Construction company 1Partner Ehitus has handed over to Silikaat Grupp the building of a boutique hotel named Nothel that will be opened already before the end of August, informed LETA/BNS.
27.08.2019
Lithuania is ranked 23rd out of 65 countries worldwide in Surfshark's first-ever Digital Quality of Life (DQL) index.
23.08.2019
The Estonian Center for Defense Investments on Friday signed an agreement with representatives from Belgium, Finland, France, Germany, Latvia and Spain for the development of Modular Unmanned Ground Systems (MUGS) with funding to be sought from the European Defense Fund (EDF), informed LETA/BNS.
23.08.2019
Skeleton Technologies, a company of Estonian origin that provides ultracapacitors and energy storage systems for transportation and grid applications, will supply ultracapacitor systems to traction equipment manufacturer Skoda Electric for 114 trams to be delivered to Mannheim, Heidelberg, and Ludwigshafen in Germany, informed LETA/BNS.