International Internet Magazine. Baltic States news & analytics
Sunday, 23.11.2014, 11:41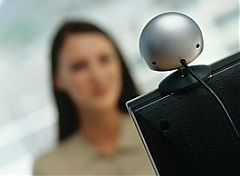 22.11.2014
Police undertook a Europe-wide action on hackers who had allegedly gained control of internet users' laptops to spy on them — just a day after it emerged that hundreds of cameras had been unknowingly broadcasting from British homes, reports LETA, referring to the British newspaper ''The Independent''.
19.11.2014
In November 2014, Estonia presented its new web platform that will allow anyone in the world to have e-residency in the country. E-residency gives secure access to Estonia's digital services and an opportunity to give digital signatures in an electronic environment.
19.11.2014
In November 2014, the e-Governance Academy in Estonia with its partners will start assisting the Ukrainian government in the development of e-governance and the nation's first e-services.
19.11.2014
Estonian Prime Minister Taavi Rõivas yesterday in Helsinki said in his presentation speech held at Slush – the biggest event of start-ups and technology – that e-residency enables Europeans to start their business anywhere in the world and Estonia will be a landmark in this field, reports BC government's press service.
19.11.2014
Storebrand Baltic, with the recent addition of an IT development branch, is the fastest growing company in the Norwegian Storebrand Group. In the last 12 months Storebrand Baltic hired over 30 skilled developers and aim to double the number in the next 12-18 months, reports LETA/ELTA, referring to Invest Lithuania.
19.11.2014
Research and development expenditure in Lithuania in 2013 amounted to EUR 332 million, while back in 2004 it stood at EUR 137 million. In 2013, the EU28 member-states spent almost EUR 275 billion on R&D, informs LETA/ELTA.
14.11.2014
On Friday, taking part in the opening of the KTU (Kaunas Technology University) Science and Technology Centre and Technological Business Incubator, Lithuanian Prime Minister Algirdas Butkevicius stressed that funds properly invested in science and technologies always bring great returns, informs LETA/ELTA.
14.11.2014
Vilnius has won the Award for Innovation for its Interactive Energy Classification Map in a competition among European cities organized by EUROCITIES, repoted BC the press service of the Vilnius City Municipality.
14.11.2014
Minister of Economy Evaldas Gustas met with European Commissioner for Research, Science and Innovation Carlos Moedas and stressed that high technology and engineering industry form research and innovation potential in Lithuania, reports LETA/ELTA.
12.11.2014
International Information and Communication Technology Fair RIGA COMM 2014 will give a great start for innovative technological solution called iBeacon. It will explore new doors for whole Europe.
12.11.2014
As data for the 3rd quarter of the current year show, 51% of incoming international items originate from China. All in all, Lithuania Post has received and dispatched 12m items during the period in question, reports BC post's press service.