International Internet Magazine. Baltic States news & analytics
Tuesday, 03.05.2016, 07:56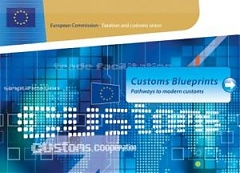 02.05.2016
New customs rules have just entered into force; they will make life simpler for businesses to trade and better protect consumers against illegal and counterfeit goods. The Union Customs Code (UCC) should be fully implemented by the end of 2020. During the transitional period, the new rules will apply by using existing IT systems and, in some cases, paper forms.
29.04.2016
Estonia's Minister of Culture Indrek Saar and Tong Gang, deputy minister of China's State Administration of Press, Publication, Radio, Film and Television, signed an agreement on cinematographic cooperation between the two countries in Beijing on Friday that will simplify the co-production of films and cooperation between film professionals of the two countries, informs LETA/BNS.
29.04.2016
Latvia's Rigas Elektromasinbuves Rupnica (Riga Electric Machine Building Works, RER) electric equipment maker last year sustained loss worth EUR 235,432 in contrast to a profit of EUR 42,116 in 2014, according to the company's audited financial report submitted to the Nasdaq Riga stock exchange, cites LETA.
28.04.2016
According to an analysis drawn up by news site Politico, Estonia ranks 21st based on the country's influence among 33 countries that are European Union members or membership candidates, informs LETA/BNS.
28.04.2016
More than 10,000 applications for the digital ID of an e-resident have been filed with the Estonian Police and Border Guard Board since December 1, 2014 and applications have been submitted by citizens of 127 countries, informs LETA/BNS.
28.04.2016
Sales revenue of the listed Estonian electrical equipment producer Harju Elekter in the first quarter totaled 11.8 million euros, which marks an increase of 7.4% against the same period last year, and the net profit was 311,000 euros, reports LETA/BNS.
28.04.2016
In 2016, 413 European companies were nominated for European Fintech Awards TOP100 that was held April 14 at the ABN AMRO Head Office in Amsterdam. For the first time company from Latvia – UX Design Agency entered TOP3 in category of Innovative Banking Software, and was exclusively selected to present their approach at Fintech Awards 2016, informed BC the Latvia Institute.
27.04.2016
The Interior Ministry in Latvia does not have special equipment to interrupt unlawful flights by unmanned aerial vehicles or drones, but the State Police, based on foreign colleagues' experience, recommend using nets to intercept drones, which would require approximately EUR 180,000 from the state budget, informs LETA.
27.04.2016
A new trend has been recorded in Latvia lately – teenagers are being recruited for trafficking to Syria and Saudi Arabia, Sandra Zalcmane, chairwoman of Shelter Safe House, a nongovernmental organization providing rehabilitation services to trafficking victims, told the press on April 26th, cites LETA.
26.04.2016
The members of CER, CIT, EIM and UIC are strongly committed to digitalisation as one of the top priorities for the rail sector and its future. Today, these four railway associations are presenting a joint Roadmap for digital railways to promote the proper use of digital technology, which is essential to enhancing rail's performance and increasing its attractiveness for customers, informed BC CER press and communications manager Eva Böckle.
26.04.2016
Slightly more than 70,000 purchases on the average were made over the internet in Estonia per day in the first quarter of 2016, almost double the number of purchases made per day in 2012, the central bank said on April 26th, cites LETA/BNS.