International Internet Magazine. Baltic States news & analytics
Sunday, 04.10.2015, 15:46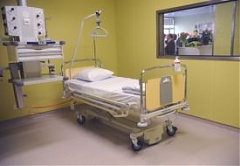 29.09.2015
The budget priority in 2017 could be healthcare, Latvian Prime Minister Laimdota Straujuma (Unity) emphasized during today's government meeting, cites LETA.
29.09.2015
The Embassy of the Republic of Latvia has begun operations in Seoul, the capital of the Republic of Korea. The Embassy will be promoting political and economic dialogue between Latvia and Korea especially in support of Latvian businesses and cooperation with potential Korean investors, thereby facilitating access to third country markets in Asia, informed BC the Latvian MFA.
29.09.2015
The amount that Latvia could pay in benefits to refugees has not yet been included in the 2016 budget draft, this according to Interior Minister Rihards Kozlovskis (Unity) in an interview with the LNT show "900 sekundes", cites LETA.
29.09.2015
According to Lithuanian president's chief advisor on foreign affairs Renaldas Vaisbrodas, member-states of the European Union are rather unanimous about reforming the United Nations (UN) organisation and abolishing the veto right in the UN Security Council, informs LETA/ELTA.
29.09.2015
The total funding necessary for Latvia to provide for the allotted refugees will amount to several million euros. This was revealed by Interior Ministry Deputy State Secretary Dimitrijs Trofimovs after yesterday's meeting of the recently-established Refugee Task Force, cites LETA.
29.09.2015
This week, the Tax Foundation publishes its annual international tax competitiveness index, where again Estonia is on the top position, Äripäev.ee cites the Wall Street Journal.
29.09.2015
Wide attention will be devoted for the development of wind energy in Lithuania. The Ministry of Energy has revised and submitted to the Government the draft project of the Renewable Energy Resources Development Programme for 2016-2020, which will be more favourable to all electricity consumers and promote investment in the development of wind energy, informs LETA/ELTA.
29.09.2015
On 27 September, during the 70th session of the United Nations General Assembly in New York, the Foreign Minister of Latvia, Edgars Rinkevics, met with the United States Under Secretary of State for Public Diplomacy and Public Affairs, Richard Stengel, to discuss the matters of strategic communications, informed BC the Latvian MFA.
29.09.2015
Estonian Prime Minister Taavi Rõivas confirmed that none of the public services would suffer because of the planned redundancies in the public sector, LETA/Public Broadcasting reports.
29.09.2015
Estonian Foreign Minister Marina Kaljurand and Vietnamese Foreign Minister Pham Binh Minh signed at a meeting in New York an agreement for the avoidance of double taxation between the two states and discussed possibilities for intensifying bilateral relations, LETA/Delfi reports.
29.09.2015
On 28 September, the Tripartite Council convened at the Social Security and Labour Ministry to discuss the new Labour Code in Lithuania. Representatives of the Government, the employers and trade unions completed their deliberations, informs LETA/ELTA.