International Internet Magazine. Baltic States news & analytics
Monday, 17.12.2018, 04:59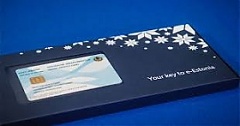 14.12.2018
Alexander Kuznetsov, deputy governor of the Pskov region of Russia arrested as a graft suspect on Friday, holds an Estonian residence permit, Russian investigators said, LETA/BNS.
13.12.2018
Five of the six persons that were arrested in Latvia this week in connection with the Corruption Prevention Bureau's (KNAB) probe into Rigas Satiksme municipal transport company's procurement deals have been remanded in custody, LETA was told at the anti-corruption bureau.
13.12.2018
he Corruption Prevention Bureau (KNAB) today will request arrest of three more people who were detained under the criminal procedure on Rigas Satiksme's procurements, reported LETA.
12.12.2018
The Corruption Prevention Burau (KNAB) has asked the court to arrest the detained businessman Maris Martinsons, LETA learned.
12.12.2018
In a statement, the Central Anti Corruption Bureau of Poland (CBA) points out that a EUR 800,000 bribe was involved in the Rigas Satiksme procurement scandal, reported LETA/BNS.
12.12.2018
atvian Television reported last night the officers from the Corruption Prevention Bureau (KNAB) also carried out a search at the Riga City Council yesterday. This was confirmed by Riga Vice Mayor Andris Ameriks (Honor to Serve Riga), writes LETA.
12.12.2018
The business of the Estonian state-owned rail cargo operator Operail in Russia is at risk following reports that a rail car repaired by Operail is to blame for a major train derailment that took place at the beginning of this month, according the Postimees reports writes LETA/BNS.
07.12.2018
The Kurzeme district court in Liepaja on Friday found Illarions Girss, the former leader of Russkaya Zarya (Russian Dawn) pro-Russia group in Latvia, not guilty of inciting ethnic hatred, the court's representative Velga Luka told LETA.
07.12.2018
An insolvency lawsuit against Kesko Senukai Latvia, the operator of K Senukai DIY retail chain, has been filed with Riga City Pardaugava District Court, according to information available on the website of the Insolvency Control Service informed LETA/BNS.
06.12.2018
One of Latvia's leading construction companies, AS BMGS, is preparing to sue the Scandinavian construction giant Veidekke Entreprenad AB (subsidiary f the Veidekke company in Norway) to recover a substantial sum of money for work that was done in Sweden. The issued bills have not been paid for more than a year, AS BMGS CEO Svetlana Afanasjeva informed BC.
04.12.2018
The EU Transport Council agreed on key provisions of the Mobility Package on Monday and Lithuania managed to secure a provision that empty trucks won't have to return to their country of origin, Transport Minister Rokas Masiulis says LETA/BNS.