International Internet Magazine. Baltic States news & analytics
Sunday, 14.02.2016, 10:06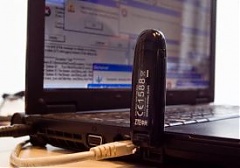 12.02.2016
Viasat, the largest digital satellite TV operator in the Baltics, has started offering joint services with the mobile phone operator Bite Lietuva, reports LETA/BNS.
12.02.2016
The Alexela Group as well as a group of investors, Trilini Energy OU, want to acquire the majority holding in Estonia's natural gas seller Eesti Gaas from the Finnish energy group Fortum, the daily Eesti Paevaleht reports, cites LETA/BNS.
12.02.2016
On February 10th, European Humanities University (EHU) and Vytautas Magnus University (VMU) signed a long-term strategic partnership agreement, aiming at enhancement of cooperation between two universities, reported BC Maksimas Milta from EHU.
12.02.2016
It is unclear why Riga Circus has been shut down as no specific calculations have been released so far, as Riga Circus Director Lolital Lipinska said in an interview with LNT television, informs LETA.
12.02.2016
Vainamere Liinid on February 11th appealed the January decision of the Harju county court according to which former Minister of Economic Affairs Urve Palo did not submit false information about the 2014 ferry tender in saying that an offer by Vainamere Liinid was by 60 million euros more expensive than a rival offer by a subsidiary of the state-owned company Port of Tallinn, which won the tender, informs LETA/BNS.
12.02.2016
Expansion of the Incukalns underground gas storage facility in Latvia and gas pipelines from Latvia to Lithuania and Estonia are on the European Commission's list of 14 priority projects aimed at protecting the EU against natural gas supply disruptions and reducing dependence on Russian gas, informs LETA/BNS.
12.02.2016
It is in the vital interest of Estonia that the European Union was strong and united, Estonian Foreign Minister Marina Kaljurand said in her foreign policy speech in parliament on February 11th, reports LETA/BNS.
12.02.2016
The government's funding for the various projects and events to be organized as part of the celebration of the 100th anniversary of the Republic of Estonia will amount to 24 million euros, it appears from the budget endorsed by the government committee in charge of the EV100 events on Thursday, reports LETA/BNS.
12.02.2016
The Riga City Kurzeme District Court on February 11th during a repeated trial slapped sizable fines on two defendants in a scandalous case about bribery in the Jurmala local council back in 2010, informs LETA.
12.02.2016
The Latvian financial watchdog, the Financial and Capital Market Commission (FCMC), has given its permission to Amber Beverage Group, the largest shareholder in Latvijas balzams alcoholic beverage maker, to make a voluntary takeover bid for Latvijas balzams shares, reports LETA.
11.02.2016
Saeima in Latvia today confirmed the government of Maris Kucinskis (Greens/Farmers), made up of the previous three coalition parties – the Union of Greens and Farmers, Unity, and National Alliance (All For Latvia-For Fatherland And Freedom/LNNK), informs LETA.