International Internet Magazine. Baltic States news & analytics
Sunday, 24.07.2016, 13:38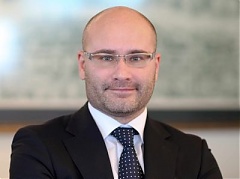 21.07.2016
Currently, the attention of all those who work and conduct business in a united Europe is being paid to the behaviour of British authorities after Brexit. If the country withdraws from the EU, many thousands of companies incorporated in Britain are very likely to leave their legal motherland. And a certain share of this business can be bid for by Latvia.
01.07.2016
Amendments to Lithuania's Law on Citizenship that allow dual citizenship for outstanding merits to the state came into force on July 1st, 2016, informs LETA/BNS.
01.07.2016
The government should consider privatization of the port of Muuga, Estonia's main merchant port east of Tallinn owned by the state-run Port of Tallinn, the transit businessman Endel Siff says, cites LETA/BNS.
30.06.2016
The heads of Lithuania's ministries for interior and justice and the Central Electoral Commission signed on June 30th a memorandum on cooperation in combating vote-buying during elections, informs LETA/BNS.
30.06.2016
The Lithuanian parliament on June 30th, 2016 adopted legislation making it easier for third-country nationals to obtain residence permits and get employed in the country, informs LETA/BNS.
30.06.2016
Contraband cigarettes in Latvia account for 23.8% of the market. In Lithuania, in the second quarter of the year 2016, illegal cigarettes accounted for 17.7% of the market and in Estonia – 15%, informs LETA, according to the latest "empty pack survey" conducted by Nielsen market research company.
30.06.2016
Startup Estonia, a support unit for Estonian start-ups under the Development Fund, will continue operation under the state-run financing institution Kredex from the beginning of July with the aim of providing better support to new companies and improving funding opportunities in all phases of development, informs LETA/BNS.
30.06.2016
The Lithuanian government told the European Court of Human Rights in a suspected secret CIA prison case that what CIA-linked aircraft transported to Lithuania a decade ago was not prisoners, but communications equipment for an intelligence support center that was being set up close to Vilnius, informs LETA/BNS.
30.06.2016
The role of the French language might increase following the UK's vote on leaving the EU, said Latvian Ambassador to France Imants Liegis on a Twitter port, cites LETA.
30.06.2016
The Lithuanian parliament Seimas has given the green-light to the state to sign contracts with higher education providers based on what professionals it needs and has allowed reducing the time needed for a bachelor's degree by a year to three years, informs LETA/BNS.
30.06.2016
According to a study conducted by KPMG, the illicit cigarette trade caused a loss of 31 million euros to Estonia in 2015, while the share of black market cigarettes in total consumption fell by 4.1%age points to 14.4%, informs LETA/BNS.