International Internet Magazine. Baltic States news & analytics
Wednesday, 30.07.2014, 03:56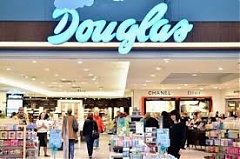 29.07.2014
Cosmetics and perfume retail company ''Douglas Baltic'' achieved EUR 27 million in consolidated turnover last year, which was 3.7 %more when compared to the company's previous financial year, informs NOZARE.LV/LETA.
29.07.2014
Port of Tallinn (AS Tallinna Sadam) earned an unaudited half-year net profit of 20.2 million euros with company's turnover reaching 59 million euros. Compared to last year the turnover increased by 7% and the net profit by 16%, reported BC Marko Raid, the Chief Financial Officer of Port of Tallinn.
29.07.2014
Dairy company joint-stock ''Tukuma piens'' achieved EUR 49.31 million in turnover last year, which was 15 percent more when compared to 2012, when the company operated with EUR 42.84 million in turnover, informs NOZARE.LV/LETA reffering to the company.
28.07.2014
The banking sector's total profit in the first six months this year amounted to EUR 176.8 million, according to the Financial and Capital Market Commission's data, reports LETA.
28.07.2014
For the winter season, Latvian airline airBaltic will launch two new direct routes to link Tallinn, the capital of Estonia, with Paris and Vilnius, the capital of Lithuania, with Amsterdam, reported BC Janis Vanags, Vice President Corporate Communications of airBaltic.
28.07.2014
Ryanair, Europe's biggest low fares airline today (July 28) announced a Q1 Net Profit of €197m, an increase of 152% over last year, although cautioned that this result was distorted by the timing of a very strong Easter in Q1 with no holiday period in the prior year comparable. Traffic grew to 24.3m as load factors rose by 4% points to 86%. Average fare rose by 9%, boosted by a strong Easter period, while total revenues were up 11% to €1.496bn. Unit costs fell by 2%, excluding fuel they rose by 1%б reported BC Howard Millar from Ryanair Holdings plc.
28.07.2014
SIA Linas Agro, a subsidiary of AB Linas Agro Group, has refinanced its existing liabilities and attracted new capital to develop its business in Latvia. The credit line for working capital in the amount of 30 million euros has been granted by SEB and DNB banks in Latvia within the scope of the club loan with SEB Banka being the leading bank of the transaction. The funding is secured in equal parts - 15 million euros by each bank, says the company in a statement, informs ELTA/LETA.
25.07.2014
The number of foreign travelers to Latvia has increased steeply in the first quarter this year, which is mostly thanks to the authorities' measures aimed at fostering tourism to Latvia, informs NOZARE.LV/LETA reffering to the State Tourism Development Agency's tourism market expert Lelde Benke.
25.07.2014
Beer brewery "Aldaris" has maintained a steady turnover in 2013, whereas the company's losses reduced by 33 percent, the company also paid EUR 3 million in compensation to employees last year, informs NOZARE.LV/LETA.
25.07.2014
The city of Tallinn water utility AS Tallinna Vesi announced that its net sales of the first half year of 2014 have increased by 1.9% to 26.68 million euros, compared to the same period last year while operating profit remained stable, informs LETA.
25.07.2014
Compared to May, level of construction costs in Latvia in June 2014 decreased by 0.1%. Prices of building materials dropped by 0.3%, maintenance and operational costs of machinery and equipment – by 0.1%, but labour remuneration of workers increased by 0.3%.