International Internet Magazine. Baltic States news & analytics
Sunday, 09.03.2014, 14:47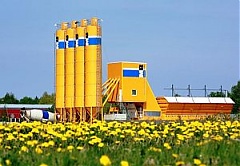 07.03.2014
UPB Holding, one of the leading groups of industrial companies in Latvia, has registered a subsidiary in London, which is the group's eighth subsidiary abroad, the Dienas Bizness newspaper reports, writes LETA.
06.03.2014
According to the preliminary data of Statistics Estonia, in 2013 the total profit of the business sector was 3.1 billion euros, which was 5% more than the year earlier. The increase in the enterprise sector's total profit continued for the fourth year in a row.
06.03.2014
From March 22 onwards, the citizens of Latvia will be able to travel visa-free to the United Arab Emirates, the Foreign Ministry's Press and Information Division informed LETA.
06.03.2014
Although growth slowed in Estonian exports in 2013, market share increased in the markets of Estonia's eleven main trading partners a little faster than before in the first three quarters of the year, and was 5.5% bigger over the year, LETA/Eesti Pank announced.
06.03.2014
On 3 June 2014, Latvian airline airBaltic will launch a new route between Riga and the Romanian capital of Bucarest, informed BC Janis Vanags, vice president of corporate communications at airBaltic.
06.03.2014
In 2013, investment in tangible fixed assets within the territory of the country amounted to LTL 16.6 billion (EUR 4.7 billion) and, compared to 2012, grew by 12.3%, informed LETA/ELTA, referring to the Statistics Lithuania.
06.03.2014
The Freeport of Ventspils handled 5.9 million tons of cargo in January-February 2014, an 8% increase on the respective period in 2013, Freeport of Ventspils Board Chairman Aivars Lembergs (For Latvia and Ventspils) informed LETA.
06.03.2014
Andris and Juris Sics, who won two bronze medals in the double's luge as well as the luge team relay events in the Sochi Olympics, will each receive a EUR 76,836 cash bonus from the state, informs LETA.
05.03.2014
Retail trade turnover in Latvia increased 3.2% in January 2014, compared to January 2013, the ninth steepest increase in all European Union countries for which data are available, according to the latest data from the EU's statistical office Eurostat. Increase in Estonia made 8% and in Lithuania 4.8%, informs LETA.
05.03.2014
The Estonian Car Sales and Servicing Companies Union AMTEL data indicates that 1,389 new cars were sold in Estonia in February 2014 versus 1,345 at the same time last year, informs LETA.
05.03.2014
The new business-class hotel Solo Sokos Hotel Estoria will open its doors in early April 2014 in Estonia, informs LETA, referring to the Estonian Convention Bureau.