International Internet Magazine. Baltic States news & analytics
Friday, 04.12.2020, 13:19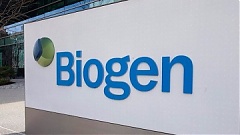 04.12.2020
US-based biotech giant Biogen has this week launched operations in Lithuania where it plans to carry out clinical trials and other projects with local partners. Biogen said on Friday it opened its office in Vilnius on December 1, writes LETA/BNS.
03.12.2020
Estonian startup Salv has announced closing a funding round of 1.5 mln euros to expand its anti-money laundering pilot to other European Union countries.
03.12.2020
Eliq, a Swedish company developing customer engagement software for energy suppliers, has announced plans to open a product development office in Vilnius, writes INvest Lithuania.
03.12.2020
The city of Tallinn is set to contribute 85,000 euros towards the program of the Organization for Economic Cooperation and Development (OECD) titled "Program on the Circular Economy in Cities and Regions", informs LETA/BNS.
03.12.2020
With Lithuania planning to build wind farms in the Baltic Sea, the government on Wednesday took steps to set up infrastructure for turbine production, assembly and storage operations in the port of Klaipeda, writes LETA/BNS.
02.12.2020
The Estonian company Greenergy Data Centers has involved the Three Seas Initiative Investment Fund (3SIIF), an investment fund established within the framework of the Three Seas Initiative, as an investor and acquired MCF, the largest data center in the Baltics being established near Tallinn, writes LETA/BNS.
02.12.2020
Lithuanian company Cargo Stream, developing a digital logistics management system, is expanding to France and is establishing a joint enterprise in the port of Dunkerque with local investors, informs LETA/BNS.
02.12.2020
According to Statistics Estonia, in 2019, the expenditures on research and development (R&D) in Estonia amounted to 453 million euros, which is 24% more than in 2018. The share of R&D expenditures in the gross domestic product was 1.61%, making it the highest share in the last five years.
02.12.2020
Along with the steep development of e-commerce, sales of Xnet online store have doubled this year, said Xnet head Edgars Ejubs in an interview with LETA.
02.12.2020
The vaccine against Covid-19 will be provided free of charge to residents, Prime Minister of Latvia Krisjanis Karins (New Unity) told members of the press after government meeting on December 1st, cites LETA.
01.12.2020
Compared to the 3rd quarter of 2019, in the 3rd quarter of 2020 the average gross wages and salaries for full-time work increased by 5.9% or EUR 64 and comprised EUR 1 147.