International Internet Magazine. Baltic States news & analytics
Sunday, 11.12.2016, 15:49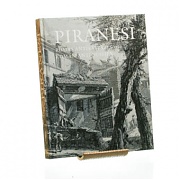 20.10.2016
The Art Museum Riga Bourse, which forms a part of the Latvian National Museum of Art, in cooperation with the Embassy of Italy and Rietumu Charity Fund, has published an art book of its collection of graphic works by Giovanni Battista Piranesi. The book has been published with dedication to the exhibition of works of this outstanding Italian artist from the Latvian museum collection, recently held in the Riga Bourse, where the bulk of this collection was presented.
09.05.2016
The businessman Alexander Kofkin has achieved a final victory in a lawsuit against the authors and the publisher of a book about former Estonian Prime Minister Andrus Ansip after the Supreme Court on Monday turned down the defendants' appeal, informs LETA/BNS.
18.04.2016
Numerous and dramatic changes occur in modern world with an exponential speed and fundamentally transform people's life through mobile supercomputers, artificially-intelligent robots, self-driving cars, neuro-technological and genetic achievements. The changes, dubbed "the fourth industrial revolution", will have serious implications for national policies and economic governance.
21.12.2015
European Union & Public Affairs Directory. The essential guide to the institutions and public affairs community in Brussels. 2016. Unite Kingdom. ISBN: 978-1-908232-24-3. The European Union & Public Affairs Directory (EPAD) 2016, published in December 2015 is Europe's most comprehensive contact directory, detailing thousands of key European public affairs professionals, officials and policymakers and covering organisations from media agencies to major corporations and trade unions to think tanks, as well as the European Parliament, Council and Commission.
21.12.2015
Lithuania's Ministry of National Defense has updated its emergency manual Prepare to Survive Emergencies and War: a Cheerful Take on Serious Recommendations, which was first published last spring. The new publication was on December 18th presented at the Ministry of National Defense, reports LETA/BNS.
09.10.2015
In recent years, there have been numerous publications on Russian internal and external policies: it seems all – politicians, academics and publicists- wanted to write a few lines "about Russia" in their involvement to better understanding of the Russian way of life.
16.09.2015
Next week, September 21st, a book presentation will be held of the Latvian Poet Laureate Aspazija's prose selections, translated into English, titled: "Aspazija. Her Lyrical Prose", reports LETA.
16.09.2015
President of Lithuania Dalia Grybauskaite met with Professor Karen Dawisha, a well-known American political scientist and author of the book "Putin's Kleptocracy: Who Owns Russia", who delivered the keynote address at the Vilnius Democracy Forum currently held in the Lithuanian capital, informed BC presidential press service.
20.08.2015
The elites' idea is neither an abstract theory dreamt up by modern technocrats nor a wild fantasy hatched by futurists. It has become a primordial socio-economic phenomenon in absolute majority of contemporary states. Cumbersome and often too complicated "official" decision-making process in a modern state allow for a non-official, however not less efficient, way to make important decisions; and sometimes quicker to implement some of them.
27.07.2015
Recent "Panorama" summer edition (nr.53), a publication of the Commissioner and DG for Regional Policy is devoted to two main issues: celebrating 25 years of the Interreg program with an overview of 20 of its most successful projects, and the Cohesion Policy efforts to assist the implementation of the Digital Single Market, one of the Commission's main priorities.
29.06.2015
Presentation of the book "Latvia and Turkey: Distant and Near" took place in Ventspils on June 25, 2015 in the frames of the European Third-Country Nationals Integration Fund 's Project (Grant Agreement Nr. IF/2013/1.a/20).