International Internet Magazine. Baltic States news & analytics
Friday, 23.06.2017, 18:39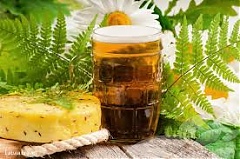 22.06.2017
ccording to retailers questioned by LETA, there has been a substantial increase in demand for shashlik (marinaded BBQ meat), cheese, beer and wine for the midsummer Ligo! holidays.
22.06.2017
In 2016, the audited consolidated net turnover of AS Liviko, producer and seller of quality alcohol, was 129.7 mln euros and the company paid 70.6 mln euros in alcohol excise. The audited consolidated earnings before interest, taxes, depreciation and amortisation (EBITDA) of AS Liviko group was 5.8 mln euros and the net profit was 4 mln euros. The audited consolidated net turnover of AS Liviko grew by 8% in comparison with 2015, with a net profit of 42%, AS Liviko informed BC.
21.06.2017
More and more businesses conduct their activity electronically: they interact online with partners and customers. The internet has become the cornerstone for their e-business operations as it provides limitless capacities to connect people and businesses worldwide. New Eurostat publication shows some vital statistics.
21.06.2017
The 15 million euro bond issue of Nortal, the multinational strategic change and technology company, which was fully subscribed by institutional renowned investors, will support the rapid growth of the business and be used for refinancing the existing obligations. Bonds were issued with five-year maturity and 5% coupon rate, Nortal announced.
21.06.2017
Connected Baltics OÜ, the exclusive SIGFOX operator in Estonia and Buildit Accelerator, one of the first accelerators in Europe with a focus on physical devices (hardware in combination with software), today announce a new strategic partnership. The partnership will combine Connected Baltics's IoT nation-wide network coverage and expertise with Buildit Accelerator's companies to deliver new solutions for increasing IoT market locally and worldwide, Connected Baltics and Buildit Accelerator informed BC.
21.06.2017
Despite an increase in wages and an improvement in coping, the dissatisfaction of employees with their wages has increased on year, figures from a survey published by the Salary Information Agency on Wednesday show LETA/BNS.
21.06.2017
Two companies Ventspils-based companies - Noord Natie Ventspils Terminals and Baltijas Ekspresis - are asking the Cabinet of Ministers to compensate them for the revenue they have lost because of the government's refusal to allow the Freeport of Ventspils to participate in Nord Stream 2 gas pipeline project, LETA was told at the Baltic Association – Transport and Logistics (BATL).
21.06.2017
Lithuanian leisure carrier Small Planet Airlines expanded its fleet by adding one more Airbus aircraft in the beginning of this summer. In total fleet consists of 22 Airbus 320 and Airbus 321 aircraft. All of them are already booked for the summer season. During this period Small Planet Airlines plans to carry 1 million passengers, companies representative informed BC.
20.06.2017
United Wagon Company (UWC), a major Russian manufacturer of railcars, is to open a service center for freight cars in Estonia.