International Internet Magazine. Baltic States news & analytics
Tuesday, 17.09.2019, 01:50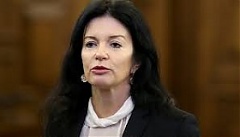 16.09.2019
Starting next year, unemployment benefits will be paid for eight months instead of nine months now, and the amount of the benefits will also be reduced, as a result, EUR 12 mln will be saved in the budget, Welfare Minister Ramona Petravica (KPV LV) said in an interview with Latvian Television this morning, writes LETA.
12.09.2019
Latvian pallet block manufacturer Baltic Block in the first half of this year generated EUR 10.6 mln in turnover compared to EUR 8.3 mln a year ago, the company's representatives reported. According to LETA's estimates, the six-month turnover rose 27. % from the respective period last year.
12.09.2019
The Danish-owned Kaunas-based Lithuanian furniture producer Theca Furniture posted 58.1 mln euros in revenue last year, up 12.4% from 51.6 mln euros a year ago, reported LETA/BNS.
12.09.2019
Höhle OÜ, a plastic microduct manufacturing company unique in Estonia, opened its new factory in Lõiuse village in Rapla county. The factory produces over 200 km of micro ducts per day, which go to the domestic market as well as to 12 European countries. The total investment for the factory was over 4 mln euros, BC informed Höhle OÜ representative.
12.09.2019
Diana Vilyte, the head of Lithuania's Public Procurement Office, has handed in her request to be dismissed, informed LETA/BNS.
11.09.2019
Snaige, the only refrigerator manufacturer in the Baltics, indirectly controlled by Russia's Polair, said on Wednesday its CEO of the past 12 years Gediminas Ceika has stepped down and the company's board appointed its incumbent CFO Mindaugas Sologubas as the new general manager of the company, informed LETA/BNS.
11.09.2019
The Rimi retail chain is looking to open an online store in Estonia next spring, while the retailer's online shopping platform in Latvia will be launched in October this year, informed Rimi`d representative.
11.09.2019
Eco Baltia Vide and Clean R, two of the current waste management operators, have confirmed their readiness to continue provision of services in Riga, LETA learned from both companies.
11.09.2019
Network equipment manufacturer Mikrotikls last year operated with a turnover of EUR 258.711 mln, up 2.8% y-o-y, while the company's profit increased 1.8 times to EUR 79.349 mln, according to Firmas.lv informed LETA.
10.09.2019
Copenhagen Merchants is a leading Danish commodity broker and service provider for the agricultural trading industry has established a company in Lithuania's second-largest city of Kaunas, reported LETA/BNS.
10.09.2019
Environment Protection and Regional Development Minister Juris Puce (For Development) will call on the government to declare state of emergency in the Latvian capital due to the current crisis in the sector of waste collection and management, LETA learned from the ministry.