International Internet Magazine. Baltic States news & analytics
Friday, 04.12.2020, 12:39
Tet CEO Gulbis charged with alleged involvement in digital TV fraud case
BC, Riga, 26.10.2020.

Print version
The Prosecutor's Office has charged Juris Gulbis, Chairman of the Board of SIA Tet, and four other persons of possible participation in fraud in the introduction of digital television, estimating the damage caused to the company in the amount of EUR 7,585,533 euros, TV3's investigative news program Neka Personiga reported last night, cites LETA.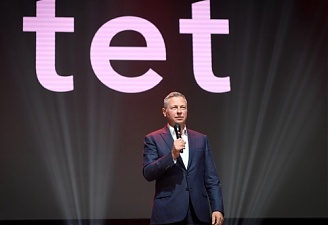 According to the case, the successor of Kempmayer, Hannu Digital, was fraudulently involved in the digital television project and Gulbis misused the trust of the owners and council of Lattelecom (now Tet).
As Tet informed LETA, Gulbis categorically denies the accusations. "I categorically and completely reject the allegations made against me. We are ready to defend and substantiate every decision made by the company. Our priority has always been the development of the company in a purely legal manner," said Gulbis.
Gulbis has not been removed from his position at the company, but the company's council has hired criminal crimes experts to investigate the crimes allegedly committed by Gulbis and the other employees.
According to Gatis Kokins, the chairman of the company's council, if the opinion of the experts testifies to criminal intentions, goals and actions, "then undoubtedly our decision will be very categorical and rapid", but until then, the council will not remove Gulbis from his position at the company.