International Internet Magazine. Baltic States news & analytics
Saturday, 29.11.2014, 11:40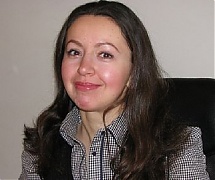 25.11.2014
"Please help me to dissolve a marriage registered in Ireland!", "I would like to dissolve a marriage with a foreigner here in Latvia, it is urgent!" – quite a number of clients call us regularly with similar requests. Since from February 1st, 2011 it has become possible to dissolve a marriage at the sworn notary we often receive calls and e-mails from women who married a foreigner in another country and now they are willing to dissolve their marriage in Latvia.
06.01.2014
Law firm INLAT PLUS draws your attention to the fact that due to the changeover to the euro in Latvia from January 1, 2014 it is necessary to make changes in the articles of association of existing companies and show equity capital in euro. It's a mandatory procedure for all companies. Limited liability companies and joint stock companies must submit amendments to the Register of Enterprises till June 30, 2016.
06.12.2013
In what could be described as extreme caution since the November 21 supermarket tragedy [under investigation] in Riga, many entities are checking, double checking, and in many cases, questioning the quality of building construction, and all required paperwork thereof. A case in point surfaced today as the Plavniekkalna Primary School was ordered closed by the Keklava Region Council after it found out that the building had not been through final inspection following renovation, informs LETA.
10.10.2013
The amendments to the Citizenship Law of the Republic of Latvia came into force as of 1 October 2013, which supplements the law with the provisions on dual citizenship. Now, upon occurrence of certain circumstances, the law permits dual-citizenship when applying for a Latvian passport through naturalization or on the other grounds.
11.03.2013
Question: Is it possible to hold a person liable in Latvia for offensive behavior, spamming and triggering hatred on the world wide web?
20.02.2013
Lithuanian Prime Minister Algirdas Butkevicius delegates Minister of Finance Rimantas Sadzius to resolve issues of bank Ukio Bankas, informs LETA/ELTA.
09.01.2013
Question: The director has offered me to resign voluntarily due to crisis in Latvia and company's impossibility to maintain previous number of employees. In this regard he offered to sign the agreement for termination of employment relation as of tomorrow. Are such activities legal on the part of the employer? What shall I do?
17.10.2012
Question: I was refused guarantee service in a company which sold me a TV-set one and a half year ago in Latvia. The motive was that the guarantee period for that TV model is only 1 year. However I've heard that the guarantee period in Latvia may not be less than 2 years. Is it so?
02.10.2012
Question: I'm facing a situation which is quite common nowadays in Latvia. I own a company, which is unable to settle its debts: my clients have failed to pay and the company has no means to settle accounts with suppliers. I've heard that upon certain circumstances a company has an obligation to submit insolvency application. What could be those circumstances?
06.09.2012
Question: I would like to establish a new limited company (SIA) where share capital will be divided 50/50 between my business partner and me in Latvia. I've heard that such participation in a company may cause problems. Why?
09.07.2012
Question: I've received a letter of claim by Motor Insurer's Bureau for compensation of losses. The letter indicates that I own the car which caused road accident thus inflicting losses to third persons. However I have sold the car a year ago and didn't commit this road accident. Is it lawful for Insurers' Bureau to claim these losses?