International Internet Magazine. Baltic States news & analytics
Wednesday, 22.05.2013, 09:10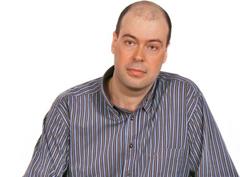 11.03.2013
Question: Is it possible to hold a person liable in Latvia for offensive behavior, spamming and triggering hatred on the world wide web?
06.09.2012
Question: I would like to establish a new limited company (SIA) where share capital will be divided 50/50 between my business partner and me in Latvia. I've heard that such participation in a company may cause problems. Why?
09.07.2012
Question: I've received a letter of claim by Motor Insurer's Bureau for compensation of losses. The letter indicates that I own the car which caused road accident thus inflicting losses to third persons. However I have sold the car a year ago and didn't commit this road accident. Is it lawful for Insurers' Bureau to claim these losses?
26.06.2012
Question: Upon termination of lease relations the lessee has left his property in the premises. After some time it appeared that air-conditioner installed in the ceiling belongs to the bank. The bank demanded the return of it. However, it is impossible to remove the air-conditioner without damaging the ceiling. The bank refused to compensate the damage and demands air-conditioner. What shall I do in this case?
01.06.2012
Question: I've inherited a quarter of an apartment and would like to divide it with other owners. How can I do that?
22.05.2012
Question: Recently I've bought a car from a private individual and registered the purchase with Road Traffic Safety Department (CSDD). No written agreement for the purchase was signed between us. The next day I've found a significant transmission defect. May I return the car to the seller and get the price back?
11.05.2012
Question: I'm pregnant from a man I do not intend to marry. He wants a child to have his surname, which is unacceptable to me due to many reasons. First of all I'm concerned that a family shall have the same surname. The family, however, is my children and me. Furthermore, we already have one child who has my surname and therefore I'm sure that a brother and a sister shall share the same surname considering they will go to same school and further in life will spend a lot of time together. Is father entitled to give his surname to the second child? What should I do in order to prevent it? Will this be decided in his or my favor when we come to register the baby?
23.04.2012
Question: Is it allowed to advertise gambling in internet in Latvia?
05.04.2012
Former Latvia's First Party/Latvia's Way Chairman Ainars Slesers plans to launch a real estate business in summer 2012. In an interview with LETA, Slesers reveals that he plans to build and develop new properties.
04.04.2012
Question: My business is computer graphics and I publish my works in photobanks online, where others may buy them. According to standard license agreement the buyer doesn't have the right to further resell a picture, or perform its duplication and mass production of stickers, signs and other items. I found out that one UK online store offers stickers with my pictures for notebook computers. Though I haven't yet addressed the photobank, I would like to restrict the illegal use of the products because photobank is obliged to protect the pictures. I live in Latvia, photobank is based in USA, but the online store is located in UK.
30.03.2012
Question: My ex-husband lives in UK. He invited our daughter (11-year old) to visit him for the spring holidays. Most likely she'll have to fly alone because I can't accompany her due to work. May a child fly alone, won't she have any problems?