International Internet Magazine. Baltic States news & analytics
Friday, 04.09.2015, 17:30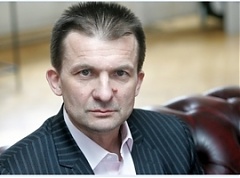 17.06.2015
After reviewing the case because of appeal of Vladimir Vashkevich on the decision of Sigulda city court on the civil suit on recall of information on affront of honour and dignity, Riga city District court took a break on 5 days, reported Gaida Matisone.
21.07.2014
On July 14, 2014, after the meeting with the senior officials of Latvia Mr. Masayuki Oku, vice president of Keidanren (Japan Business Federation) and Head of the Sumitomo Mitsui Financial Group and his accompanying delegation of eight members paid visit to the Freeport of Riga Authority, informs BC Press and Information Division jf port. The delegation was also accompanied by the Japanese Ambassador to Latvia Mr.Toshiyuki Taga.
05.06.2014
Every day our law firm receives enquiries from clients, both local and foreign, willing to organize their business in Latvia. We are capable of providing all kinds of necessary legal support for setting up a commercial or non-commercial structure on the territory of Latvia, and namely: limited liability company, joint stock company, branches and representative offices of foreign companies, partnerships etc.
28.04.2014
Owing to the amendments to the Citizenship Law dual citizenship has been allowed in Latvia starting from October 1, 2013. The term "dual citizenship" means a person's citizenship status in which a person is concurrently regarded as a citizen of more than one state under the laws of those states.
31.01.2014
Russia announced this afternoon that a ban is on for pork and pork products crossing the border from European Union countries in wake of the swine fever outbreak in Lithuania, informs PRIME/LETA.
06.01.2014
Law firm INLAT PLUS draws your attention to the fact that due to the changeover to the euro in Latvia from January 1, 2014 it is necessary to make changes in the articles of association of existing companies and show equity capital in euro. It's a mandatory procedure for all companies. Limited liability companies and joint stock companies must submit amendments to the Register of Enterprises till June 30, 2016.
06.12.2013
In what could be described as extreme caution since the November 21 supermarket tragedy [under investigation] in Riga, many entities are checking, double checking, and in many cases, questioning the quality of building construction, and all required paperwork thereof. A case in point surfaced today as the Plavniekkalna Primary School was ordered closed by the Keklava Region Council after it found out that the building had not been through final inspection following renovation, informs LETA.
10.10.2013
The amendments to the Citizenship Law of the Republic of Latvia came into force as of 1 October 2013, which supplements the law with the provisions on dual citizenship. Now, upon occurrence of certain circumstances, the law permits dual-citizenship when applying for a Latvian passport through naturalization or on the other grounds.
11.03.2013
Question: Is it possible to hold a person liable in Latvia for offensive behavior, spamming and triggering hatred on the world wide web?
20.02.2013
Lithuanian Prime Minister Algirdas Butkevicius delegates Minister of Finance Rimantas Sadzius to resolve issues of bank Ukio Bankas, informs LETA/ELTA.
09.01.2013
Question: The director has offered me to resign voluntarily due to crisis in Latvia and company's impossibility to maintain previous number of employees. In this regard he offered to sign the agreement for termination of employment relation as of tomorrow. Are such activities legal on the part of the employer? What shall I do?