International Internet Magazine. Baltic States news & analytics
Thursday, 01.09.2016, 06:37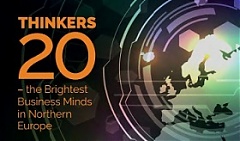 31.08.2016
The magazine «Nordic Business Europe» published «Thinkers 20 – the Brightest Business Minds in Northern Europe». The comprehensive ranking of the brightest business minds in Northern Europe. This year's ranking features 20 brilliant business thinkers who are changing the world with their ideas and accomplishments. At the TOP were four entrepreneurs from Estonia and one from Latvia and Lithuania.
24.08.2016
Finland's reinforced concrete connections manufacturer Peikko is investing more than 9 million euros in a new beam factory in Lithuania's second-largest city Kaunas, informs LETA/BNS.
23.08.2016
Latvian banks issued EUR 217.1 mln in mortgage loans to households in January-June, which is 71% more than in the first half of 2015, BC informs Association of Latvian Commercial Banks` representative.
22.08.2016
The Republic of Kazakhstan is one of specific countries of the Central Asian region. On the one hand, one can witness social reforms, democracy, tolerance, support to financial sector and private business on the background of almost absence of organized crime, on the other hand, there is a strict power vertical basing on relative relationship, favoritism and leading, as a result, to corruption of officials and power structures. The New Zealand company Warehouse Logistic Investment Group Limited got under this "Kazakh corruption roller", having invested several million EUR into a business development. The details follow below.
19.08.2016
A new workwear plant of Finland's Lindstrom Prodem company will be built in Tukums by early 2017, the company's representatives informed LETA.
11.08.2016
Viciunai Group, a company owned by Visvaldas Matijosaitis, the mayor of Lithuania's second-biggest city of Kaunas, has signed a hotel franchise agreement with Hilton Worldwide, reports LETA/BNS.
11.08.2016
This autumn, Lithuanian Airports is to hold its first Investor Conference where potential investors and interested parties will be introduced to the concept and structure of the Lithuanian Airports Concession. The event, to be held at Vilnius Airport on 21st September, will be hosted by the Lithuanian Ministry of Transport and Lithuanian Airports, Invest Lithuania representative said BC.
08.08.2016
Orkla Confectionery & Snacks Latvija has invested EUR 1.5 mln in upgrade of Laima sweets maker's marshmallow and marmalade plant, according the company's representative Lineta Miksa report, informs LETA.
28.07.2016
Japan-based peer-to-peer lender Crowdcredit plans to invest in Lithuania's peer-to-peer lending platform Savy, write LETA/BNS.
25.07.2016
U.S. investment company Providence Equity Partners (Providence), which is the new owner of Bite mobile operator, has also invested in Latvia's Baltcom TV and Internet services provider, reports LETA.
25.07.2016
The heat provider Fortum has decided to build its second district cooling plant in Estonia's second-largest city Tartu for 5.3 mln euros, the daily Eesti Paevaleht reports, cites LETA/BNS.