International Internet Magazine. Baltic States news & analytics
Thursday, 23.02.2017, 13:39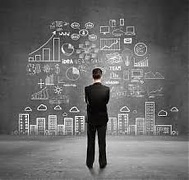 22.02.2017
Estonian Minister of Finance Sven Sester has proposed to the government to plan strategic investments that increase Estonia's competitive ability and defense ability in the amount of 315 mln euros in 2018-2020.
15.02.2017
European regions and separate EU states are key players in helping entrepreneurs in business activity, in creating company, in providing grants or arranging taxes breaks. The Commission and other EU institutions decided to include regions and countries in "conversation" on business possibilities in Europe. Hence, the ideas of creating the Startup Europe Week (SEW), a European Partnership (SEP) and a Network (SERN).
14.02.2017
Estonian startups raised a record-breaking 102.5 million euros in investments during 2016, it according from figures published by Startup Estonia writing LETA/BNS.
09.02.2017
Later Ltd, which operates the Latvian pizzeria chain Pica Lulu, plans to invest EUR 300,000 in the coming months to open four new pizzerias in Riga and Adazi, the company informed LETA.
08.02.2017
Food Union Group, an international group of dairy and ice cream producing companies with a preeminent market share in Northern Europe and Latvia, has received a combined EUR 214 mln (USD 225 mln) investment from PAG, one of Asia's largest private equity firms, and Meridian Capital, an existing investor, Food Union representatives told BC.
07.02.2017
Continuing its policy of supporting startups operating in the field of financial technologies, Rietumu Bank has started cooperation with the StartinLV Association, which unites several dozens of prospective Latvian startups
03.02.2017
The manufacturer of graphene-based ultracapacitors Skeleton Technologies is about to borrow money from the European Investment Bank, with the loan agreement to be signed next week, reports LETA/BNS.
03.02.2017
The Swedish property investor Claesson & Anderzen AB has put the building of the former central post office of Tallinn up for sale along with several other properties in the Estonian capital as part of a plan to relocate its investments to Germany, writes LETA/BNS according to Postimees information.
02.02.2017
A new fund manager Jonas Kimontas joined the team of investment management company "Lords LB Asset Management". He started to manage the funds of "Energy and Infrastructure SME", "Energy and Infrastructure Baltic Fund" and "Lords LB Private Equity Fund III" from January 2017.
02.02.2017
MJ Systems, a UK company which produces containers for several transport industry giants, has set up operations in Plungė, a town in Western Lithuania. The company plans to invest almost €100,000 over the next three years and create about 50 jobs.
01.02.2017
Macaw, an award-winning employer and digital solution provider, has selected Vilnius as the location for its first office outside the Netherlands. In establishing a company in Vilnius, Macaw plans to grow exponentially and recruit highly talented information technology specialists who will develop Microsoft and Sitecore based solutions for international customers.