International Internet Magazine. Baltic States news & analytics
Tuesday, 07.07.2020, 15:31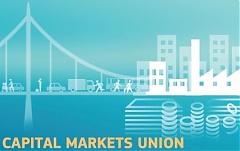 07.07.2020
The regulation of the European Union's (EU) capital markets has to become simpler and more proportional to smaller enterprises, because currently the same requirements are applied to large corporations and small companies whose shares or bonds are listed on stock exchanges, Nasdaq Riga Board Chairperson Daiga Auzina-Melalksne, who participated in drawing up a report on the development of European capital markets, told LETA.
01.07.2020
Latvia's GDP will see a reduction of 7.3% this year, but next year economic growth will reach 4.7%, the international ratings agency Moody's Investor Service, Inc (Moody's) points out, cites LETA.
01.07.2020
The Estonian ride-hailing platform Bolt on Wednesday launched an electric bike sharing service in Paris, but the company is planning to expand the service to other European capitals as well, repoted LETA/BNS.
29.06.2020
Swedbank has kept its fair value estimate for the share price of listed Estonian port company Tallinna Sadam at 1.8 euros and maintained the "neutral" recommendation for the share, reports LETA/BNS.
29.06.2020
With a score of 92.11 out of a possible 100, Enterprise Estonia, the Estonian government's agency responsible for promoting foreign direct investment into the country has come out on top in a major new report looking at investment promotion agencies across the emerging Europe region, informed LETA/BNS.
27.06.2020
The coronavirus pandemic has inflated the economic crisis in Estonia and in the global economy in recent months and is dragging on the future outlook for businesses. Economic uncertainty has caused many long-term investments to be put on hold until more certain times. This is seen in the reduced need of companies to borrow to fund investment. In consequence the total volume of long-term loans and leases issued to companies in the month was even lower in May than in April at 134 million euros, which was some 40% less than before the crisis, meaning the average from April 2019 to March 2020. The volume of short-term loans issued was also a quarter smaller than usual. The continuing pessimism at companies is shown by the notable drop in car leases, which showed no sign of rebounding in May.
26.06.2020
East Capital Real Estate IV acquires SEB's head office in central Tallinn from Partners Group and Northern Horizon. The property is the first acquisition by the fund, which targets EUR 400-500 million in assets under management, and consolidates East Capital Real Estates' position as one of the leading real estate investors in the Baltics, informed East Capital Real Estate.
25.06.2020
Self Storage from Latvia has invested almost EUR 4 million in development of smart storage units, the company's board member Augusts Iesalnieks reported.
23.06.2020
Eastnine AB (publ) is today taking possession of the newly built office property S7-3 in Vilnius. The acquisition price amounts to approximately EUR 43m. With the acquisition Eastnine becomes the largest owner of office properties in Vilnius. Seller is Galio Group, informed Eastnine`s representative.
19.06.2020
The business environment in Latvia is not bad but a number of things could still be improved, Zlata Elksnina-Zascirinska, CEO of PwC Latvia and a board member of the Foreign Investors' Council in Latvia (FICIL), said today in an interview to Latvian Radio.
18.06.2020
Lithuanian Finance Minister Vilius Sapoka on June 18th liked public debate over the establishment of a state-owned bank to "the construction of the Tower of Babel", noting that some want more bank branches in the regions, others want cheaper services, and still others want more loans to businesses and investment in public infrastructure, informs LETA/BNS.