International Internet Magazine. Baltic States news & analytics
Friday, 09.12.2016, 09:46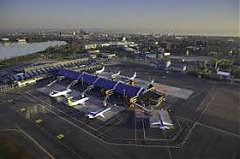 08.12.2016
Estonia's state-owend Tallinn Airport is to borrow more money in 2016-2020 for a 172 mln euro investment project in addition to the 30 mln euros it loaned from the European Investment Bank (EIB), but the volumes or lenders are not clear yet, reports LETA.
28.11.2016
Kesko Senukai Latvia (formerly Rautakesko) DIY, house and gardening store chain has so far spent EUR 3.3 million on the transformation of former K-rauta stores into K Senukai, the company informed BC.
21.11.2016
Germany's retail chain Lidl, which entered the Lithuanian market last June, has unveiled plans to invest around 60 mln euros in expansion next year, the same amount as this year, but it would not disclose how many new stores it expects to open in the country in 2017, reports LETA/BNS.
21.11.2016
Australian venture capital fund Airtree has invested one million U.S. dollars in Jobbatical, an Estonian startup that helps travel enthusiasts get mostly fixed-term technology jobs around the world, reports LETA/BNS.
17.11.2016
The mattress manufacturer Hilding Anders Baltic on Thursday opened a 7,000 square meter extension of its Estonian plant in the territory of the Rae rural municipality to the south of Tallinn that cost four million euros to build, reports LETA/BNS.
17.11.2016
Estonian regional daily Maaleht reported that Estonian businessman Toomas Tool might have made investments in Latvian dairy company Tukuma Piens, and, possibly, is interested in financially troubled Estonian dairy company Tere that belongs to Oliver Kruuda, writes LETA/BNS.
16.11.2016
Printful, a member of Latvia's Draugiem Group, has launched its second print on demand workshop in the United States and prepares for listing the company's shares on the U.S. stock market, the group's representative Janis Palkavnieks told LETA.
15.11.2016
Latvijas Piens dairy company has invested EUR 20,000 to add to its Trikata product line a new innovative product - protein drink ProCapsul, the company informed LETA.
15.11.2016
– Investors placed 97.8 million euros in startups of Estonian origin during 2015, almost half of which went to the money transfer service Transferwise, writes LETA according to Eesti Paevaleht.
15.11.2016
Latvian wood-processing group Latvijas Finieris expects its new birch plywood plant in Kohila, Estonia, to achieve a turnover of EUR 10 mln this year and to quadruple the figure over the next two or three years, Uldis Bikis, CEO of Latvijas Finieris, said in an interview with LETA.
14.11.2016
Latvia should develop a smart immigration policy in order to solve the laborforce problems, said Marta Jaksona, the executive director of the Foreign Investors Council in Latvia (FICIL), in an interview with LETA.