International Internet Magazine. Baltic States news & analytics
Thursday, 27.11.2014, 16:12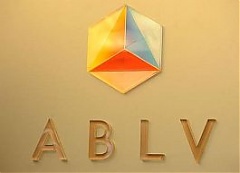 27.11.2014
ABLV Bank profit in the first nine months of the year 2014 reached EUR 50 million, according to the company's announcement submitted to the "Nasdaq Riga" stock exchange, informs LETA.
26.11.2014
Peikko Group, from Lahti, Finland, has set up a new factory in Lithuania, Invest Lithuania informs BC.
26.11.2014
Snoras bankruptcy administrator Gintaras Adomonis has finished the formal procedures of the sale of Snoras loan portfolio as well as indicated the best offer and thus the potential investor. The international tender for the loan portfolio of LTL 1.6 billion (EUR 464 million) has been carried out in line with necessary procedures to ensure its transparency, reports LETA/ELTA.
26.11.2014
The government of Latvia decided yesterday to allot EUR 9.9 million to consolidation of scientific centers and facilitating their excellence, informs LETA.
26.11.2014
Despite the importance of investments, in Lithuania they remain at a miserably low level, while the recent events made companies fear investment activities even more. Swedbank's senior economist Laura Galdikiene says that companies cut their investments because of fears, reports LETA/ELTA.
26.11.2014
According to Statistics Lithuania, investment in tangible fixed assets in the third quarter of 2014 amounted to LTL 4.7 billion (EUR 1.3 billion), or by 1.3% more at current prices than in the third quarter of 2013, reports LETA/ELTA.
26.11.2014
On Tuesday, 25 November, at a conference The Transatlantic Trade and Investment Partnership: a Strategic Opportunity, held in Vilnius, Chancellor of the Government Alminas Maciulis stressed that it was very important to speed up implementation of decisions to conclude negotiations on the Transatlantic Trade and Investment Partnership (TTIP) between the European Union (EU) and the United States of America (US) as soon as possible, informed BC the prime minister's press service.
25.11.2014
Fast food chain McDonald's is planning to invest around EUR 6 million in Latvia in the next three years (2015-2017), McDonald's development license holder in Latvia, Estonia, Lithuania, Greece and Malta, Melo Hili and McDonald's Central Division President Khamzat Khasbulatov said in an interview with LETA.
24.11.2014
European Commissioner for Regional Policy, Corina Cretu and Commissioner for Employment, Social Affairs, Skills and Labour Mobility Marianne Thyssen have welcomed the launch of the multi-fund Operational Programme ''Growth and Employment'' for investments into Latvia's regions through the European Regional Development Fund (ERDF), the Cohesion Fund, the European Social Fund (ESF) and the specific allocation for the Youth Employment Initiative (YEI).
24.11.2014
With the help of the European Union-supported Estonian-Latvian cooperation programme, nearly 70 different cross-border initiatives were carried out during seven years; now the new period of the programme is about to start, when nearly 40 mln euro will be invested in the cooperation of the two countries, LETA/Public Broadcasting reports.
24.11.2014
Lithuanian President Dalia Grybauskaite met with President Petro Poroshenko of Ukraine in Kyiv. The Presidents co-chaired the seventh session of the Council of Presidents of the Republic of Lithuania and Ukraine. They discussed concrete measures Lithuania could offer Ukraine to help implement the necessary reforms and ensure its national and regional security, reports BC press service of Lithuanian president.