International Internet Magazine. Baltic States news & analytics
Thursday, 23.09.2021, 18:14
Eesti Energia launching virtual power plant
BC, Tallinn, 27.10.2020.

Print version
The state-owned energy group Eesti Energia is launching a virtual power plant which makes large electrical devices generate revenue to Eesti Energia customers by reducing power costs and increasing the amount of renewable energy on the market, informs LETA/BNS.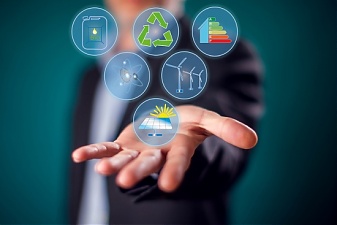 Photo: energia.ee
The solution, which in its first phase is geared at major industrial and production companies, will also be made available for commercial and office buildings as well as household customers within the next few years, Eesti Energia said.
The virtual power plant enables to have large industrial devices generate revenue in addition to their main purpose without any additional investment while reducing power costs by up to 15 percent per year, depending on the sector and device.
Eesti Energia uses a technology that links devices that are digitally connected to it into one large virtual power plant, which monitors activity in the electricity market and on the network in real time. The virtual power plant controls the devices linked to it according to conditions set by the owner of the device in a way that it generates maximum revenue for the customer and enables optimal functioning of the power grid.
Margus Vals, member of the management board of Eesti Energia, said that the virtual power plant will have a central role in future power systems as it allows to make the best use of the flexibility in commercially and privately owned devices, thereby reducing the need to invest in back-up power stations, which would increase consumers' power tariffs.
"Industrial companies already own powerful devices, which can be made to work in a smarter way in addition to their main function. There is much potential in the heating and ventilation devices of commercial and office buildings, but also in household consumers' electric cars and heat pumps. We don't need to build large back-up facilities just in case; instead we need to be smarter in how we use our existing devices," Vals said.
Eesti Energia has launched pilot projects for its virtual power plant and flexibility services and is also preparing the service for commercial and office buildings and household consumers. In addition to Estonia, the solution will also be geared at the company's other home markets.
"Considering that power costs often account for a significant share of total expenditure, the flexibility service can be regarded as an additional source of revenue. All data exchange between the device and the virtual power plant is 100 percent secure," Vals noted.
The flexibility service is best suited for industries that use energy-intensive devices, such as cellulose, paper and cement industries, refrigeration, logistics centers, timber industry, water companies, metallurgy, chemical and plastics industries, and cogeneration plants.