International Internet Magazine. Baltic States news & analytics
Thursday, 21.08.2014, 22:59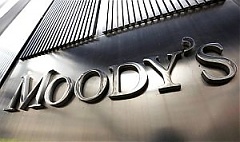 21.08.2014
Estonia's credit strengths are supported by steady economic growth that, demographic constraints notwithstanding, is aided by the country's diversified, albeit small, economy, its moderately high level of affluence and the longer-term prospects for economic convergence with the core euro area, Moody's Investors Service said in its annual review of the Estonian economy, reports LETA.
21.08.2014
The Bank of Lithuania (Lietuvos Bankas) signed an agreement with the German central bank, Bundesbank, regarding the acquisition of euro banknotes in all denominations. In seeking to satisfy the demand for euro banknotes and to ensure their necessary stocks during the euro adoption, 132 million units of euro banknotes will be brought in to Lithuania; their weight — 114 tonnes, reported BC press serce of Lietuvos Bankas.
21.08.2014
In the first half of 2014 the assets managed by 2nd pillar pension funds grew by LTL 496.41 million (EUR 143.77 million) and stood at LTL 5.94 billion (EUR 1.72 billion) at the end of June 2014, reports LETA/ELTA.
21.08.2014
The Government of Lithuania has not approved the proposal to use budget funds to partially compensate dairy and meat producers' losses arising due to Russian embargo, informs LETA/ELTA.
21.08.2014
Latvian State Audit Office staff say that it intends to release the "shocking financial audit results" on six municipalities in about two months, Auditor General Elita Krumina said in an interview on the Latvian Radio show "Krustpunkta" yesterday, informs LETA.
21.08.2014
The Financial and Capital Market Commission has completed a probe into suspected harmonization of actions taken by the joint-stock company Rigas kugu buvetava (Riga Shipyard, RKB) shareholders, and ordered the company's shareholders – Vasilijs Melniks and joint-stock company Remars-Riga – to pay the maximum applicable fine of EUR 14,200 each for making no mandatory share redemption offer to the other shareholders in the company, informs LETA.
21.08.2014
Ongoing bankruptcy proceedings for Latvijas Krajbanka (LK) include auctioning 36 paintings the bank had in its ownership, informs LETA.
20.08.2014
EUR 158 million that the government allotted to improve air-surveillance and anti-aircraft capabilities in Latvia, will be spent in a period of eight years in Latvia, the Defense Ministry's press service informed LETA.
20.08.2014
The Government of Lithuania will consider to partially compensate dairy and meat producers for losses, informs LETA/ELTA.
20.08.2014
The government of Latvia yesterday agreed to extend the deadline for submitting the binding offers for Citadele Bank, Prime Minister Laimdota Straujuma (Unity) told the press representatives after the government meeting, informs LETA.
20.08.2014
The cooperative society of agricultural services Latraps has come up with new development plans. In order for them to see fruition, DNB banka has issued a EUR 10 million loan to Latraps, DNB banka spokeswoman Teika Lapsa informed the business portal Nozare.lv, cites LETA.