International Internet Magazine. Baltic States news & analytics
Monday, 25.09.2017, 07:30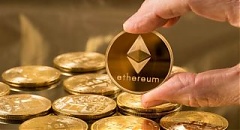 25.09.2017
Blockhive OU, a company of Japanese business partners, in October will start mining crypto currency on Pakri peninsula in Estonia, the technology portal Geenius.ee reports, cites LETA/BNS.
22.09.2017
Minimum monthly salary in Lithuania will grow by 20 euros to 400 euros from the beginning of 2018, the Trilateral Council consist in. The final decision is yet to be endorsed by the government, informs LETA/BNS.
22.09.2017
Estonian government adopted changes to the 2017 state budget on Thursday, according to which the day-to-day expenses of ministries and other institutions will change, while the total volume of expenditures and income will remain the same, reports LETA/BNS.
22.09.2017
The number of company insolvencies in Latvia and Estonia dropped in 2016, while in Lithuania this number rose, writes LETA, according to representatives of credit risk insurer Coface, citing the latest data.
21.09.2017
A major gang of money launderers and VAT fraudsters which had caused a loss of some EUR 1.7 million to the state budget in a year-and-a-half has been caught in Latvia, the State Revenue Service reported LETA.
21.09.2017
The number of fines issues by the State Revenue Service for administrative violations has reduced by 40% in the first eight months of 2017, as the Revenue Service is observing the principle ''consult before fining'' to a greater degree, SRS representative Dace Peleka said during a Seaima Expenditure and Revision Committee meeting yesterday, cites LETA.
21.09.2017
Increase of productivity has become one of the major challenges in Latvia's economy, said banking analysts surveyed by LETA.
21.09.2017
The Tallinn-based Harju County Court on Wednesday endorsed punishments under a plea bargain deal for two accused in the case of alleged large-scale bribery committed by Port of Tallinn ex-managers, Postimees and the news portal of ERR reported, cites LETA/BNS.
21.09.2017
According to the Organization for Economic Cooperation and Development (OECD), Estonia's planned reduction of the taxation of distributed dividends for mature companies is unlikely to have any positive impact on investment by domestic firms, will add complexity to the tax system and penalize young firms, informs LETA/BNS.
20.09.2017
The central Bank of Lithuania on September 20th increased its gross domestic product ( GDP) growth forecast for 2017, reports LETA/BNS.
20.09.2017
On 21 September 2017, Rietumu FinTech Club will be held in Riga – a professional discussion for experts in financial technologies and banking. Its key theme is new opportunities for using technologies in traditional businesses - telecommunication, air transport and retail trade, informed BC bank's press service.