International Internet Magazine. Baltic States news & analytics
Tuesday, 04.08.2015, 00:17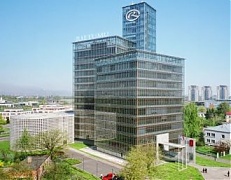 03.08.2015
Today, the Board of JSC Rietumu Banka took a decision on passing its audited financial results for the first half-year of 2015 to the bank shareholders for their consideration. According to the financial statement, net profit of the bank during first six months has reached EUR 37.6 million, informed BC Eleonora Gailisha.
03.08.2015
Illumination Entertainment's animated film "Minions", which has been screened in Latvia since July 3, 2015, has in four weeks become the highest-grossing animated film in Latvia's history, informs LETA.
31.07.2015
Congratulating Ventspils residents with city's 725th anniversary, the Central Statistical Bureau (CSB) has compiled characteristics of Ventspils in numbers.
31.07.2015
The Justice Ministry in Latvia is suggesting to raise the fine for wages paid under the table to EUR 2,100, informs LETA.
31.07.2015
Estonia's central bank Eesti Pank announced that changes to the Eesti Pank Act came into force on 19 May 2014 giving the central bank a clearer mandate than before to act as a macroprudential authority in Estonia, informs LETA.
31.07.2015
Swedbank has issued more than EUR 11 million to Latvian poultry companies Putnu fabrika Kekava and Lielzeltini, which will use the loan over a period of three years in order to renovate poultry farms, modernize processing plants, and purchase new equipment, reports LETA, according to the bank's board member Reinis Rubenis.
31.07.2015
The European Commission is aware of the challenges faced by EU's agro-producers and is expected to provide assistance. EU farmers will get support for dairy, fruit and vegetables sectors affected by the Russian ban: safety measures will be extended into 2016.
31.07.2015
In the first six months of the year 2015, the consolidated budget had a EUR 217.5 million surplus, however, tax revenue was EUR 9.9 million lower than planned, the Finance Ministry's representatives told LETA.
31.07.2015
The annual audit of the Ministry of Education and Science of the Republic of Lithuania is finished, Lithuania's National Audit Office reports LETA/ELTA.
31.07.2015
Banks are prepared to issue loans to healthy companies, however, the main hindrance for companies to obtain loans is problems related to the shadow-economy, the Latvian Association of Commercial Banks points out, commenting Economy Minister Dana Reizniece-Ozola's (Greens/Farmers) recent statements that Latvian banks' lending policies are too passive, and thus hinder Latvia's economic growth, informs LETA.
31.07.2015
The Board of the Bank of Lithuania decided to issue an insurance business licence for the private limited liability insurance undertaking Compensa Vienna Insurance Group, UADB in the process of foundation, which entitles to engage in the activities of insurance classes within the non-life insurance branch and of compulsory insurance, reported LETA/ELTA, referring to Lithuania's central bank.