International Internet Magazine. Baltic States news & analytics
Sunday, 14.02.2016, 18:55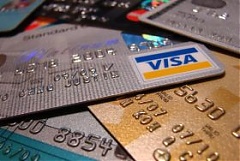 12.02.2016
Figures from the Lithuanian Banks' Association show that credit cards are not as widespread in Lithuania as they are in the United States, the business daily Verslo Zinios reported on Friday, cites LETA/BNS.
12.02.2016
Vainamere Liinid on February 11th appealed the January decision of the Harju county court according to which former Minister of Economic Affairs Urve Palo did not submit false information about the 2014 ferry tender in saying that an offer by Vainamere Liinid was by 60 million euros more expensive than a rival offer by a subsidiary of the state-owned company Port of Tallinn, which won the tender, informs LETA/BNS.
12.02.2016
The government's funding for the various projects and events to be organized as part of the celebration of the 100th anniversary of the Republic of Estonia will amount to 24 million euros, it appears from the budget endorsed by the government committee in charge of the EV100 events on Thursday, reports LETA/BNS.
12.02.2016
The Riga City Kurzeme District Court on February 11th during a repeated trial slapped sizable fines on two defendants in a scandalous case about bribery in the Jurmala local council back in 2010, informs LETA.
12.02.2016
The Latvian financial watchdog, the Financial and Capital Market Commission (FCMC), has given its permission to Amber Beverage Group, the largest shareholder in Latvijas balzams alcoholic beverage maker, to make a voluntary takeover bid for Latvijas balzams shares, reports LETA.
11.02.2016
The Commission has proposed a one year extension to the entry into application of the revised Markets in Financial Instruments Directive, or MiFID II.
11.02.2016
Small and medium-sized enterprises that are largely young, innovative, internationally-active and run by skilled managers are driving significant job growth across the European Union. EU agency, Eurofound highlights that SMEs were responsible for over 70% of employment growth in the non-financial business economy in 2014. Besides, there is an urgent need for further SMEs support if a rigorous recovery would be realised.
11.02.2016
Latvian Saeima today appointed Peters Putnins as the head of the Finance and Capital Market Commission (FCMC), informs LETA.
11.02.2016
Some of the cash registers installed by Lithuania's largest supermarket chain Maxima support contactless payments already but the technology will not be put into use thus far, the Verslo Zinios business daily reports on February 11th, informs LETA/BNS.
11.02.2016
Lithuania's insurance market, which grew by more than 7% in 2015, should maintain a similar growth pace this year, supported by the recovery of the private sector, the central Bank of Lithuania forecasts, cites LETA/BNS.
11.02.2016
In 2015, insurance companies in Latvia raised their premiums by 7% from a year ago to EUR 373 million, the Latvian Insurers Association reported LETA.