International Internet Magazine. Baltic States news & analytics
Friday, 09.10.2015, 02:35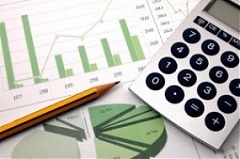 08.10.2015
In the first nine months of the year 2015, budget revenue administered by the State Revenue Service was implemented by 99%, with budget revenue deficit amounting to EUR 54.84 million, reports LETA, according to the State Revenue Service.
07.10.2015
The EU member states unanimously agreed at a meeting of Economic and Financial Affairs ministers on automatic exchange of information (every six months) on cross-border tax rulings. The agreement was reached just seven months after the presentation of the Commission. The Directive will come into effect on 1 January 2017.
07.10.2015
The Estonian Tax and Customs Board (TCB) and the technology company Uber are creating a working group to examine what are the appropriate solutions for payment of taxes for the expanding sharing economy services across Europe, LETA/Postimees Online reports.
07.10.2015
The National Audit Office of Lithuania has completed the audit of 60 municipalities. The auditors found systematic problems in the fields of planning and allocating municipal budget, borrowing, organizing free meals for pupils, ensuring civil safety, road and street maintenance, municipal domestic transactions and financial reporting, the Audit Office reports BC.
07.10.2015
Estonian local municipalities will witness in 2016 a total revenue growth of nearly 54 million euros, which is 3.4% higher compared to this year, Finance Ministry reports LETA.
06.10.2015
The proposed monthly benefits for refugees, which currently is at EUR 256, will be reduced to between EUR 130 to 150 per month, Prime Minister Laimdota Straujuma (Unity) told Latvian Television today, cites LETA.
06.10.2015
On April 23, 2015, the Saeima of the Republic of Latvia passed several amendments to the Micro-enterprise Tax Law. One of the amendments shall enter into legal force on January 1, 2016, and the other on January 1, 2017.
06.10.2015
At the autumn school of the Institute of Government and Politics of the University of Tartu, held on October 4th in Kääriku, the Governor of Eesti Pank Ardo Hansson commented on monetary policy, saying that it cannot affect economic growth over the long term, as the only way to ensure growth is through structural reform, reports LETA.
06.10.2015
Prime Minister of Latvia Laimdota Straujuma (Unity) told reporters following yesterday's meeting of the ruling coalition parties that everyone agrees that the benefit payment now set for the pending asylum seekers must be decreased, but that there was no agreement on how much, informs LETA.
05.10.2015
A specialized prosecutor's office for organized crime has decided to pursue criminal prosecution regarding possible misappropriation of assets in the so-called Latvijas Krajbanka (Krajbanka) case.
05.10.2015
Estonian LHV Group launched on Monday a public offer of subordinated bonds, which will last till 26 October and is also aimed at retail investors in Estonia, LETA/Postimees Online reports.