International Internet Magazine. Baltic States news & analytics
Tuesday, 09.03.2021, 05:50
Latvia: Most residents have high opinion of teachers' profession, but only 6% would be ready to become teachers
BC, Riga, 11.06.2020.

Print version
According to a survey carried out for Macitspeks (Power to Teach) teacher education project, 91% of respondents appreciate the role and contribution of teachers to society, however, only 6% of respondents could agree to become a teacher, informed LETA.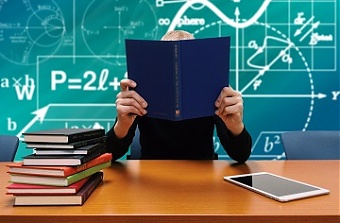 Klinta Mezapuke, a representative of the project, informed LETA that the survey also found that only 2% of respondents would like their children to become teachers.
"Nevertheless, even though few people say that they would choose the teaching profession, during the first year of the teacher education project Macitspeks there is a significant competition - six specialists for one position of a teacher," stressed Mezapuke.
Education is undeniably a cornerstone of a successful future, therefore the role of teachers in raising the quality of education is highly important, said University of Latvia Associate Professor Ieva Margevica-Grinberga. Although the majority of respondents, 84 percent, believe that teachers lack respect from society, 93% said that teachers played an important role in developing the personalities and values of young people and the future society, she said.
57% of respondents who said they would be ready to become teachers said the main reason for their decision was the fact that teachers had to constantly learn and acquire new skills and knowledge. 43% said they liked to work with children, and 42%  - that they would like to contribute to society.
Every third respondent also said the summer holidays was a positive reason, Mezapuke pointed out.
Half of respondents who do not want to work as teachers explain that this is an emotionally demanding job, that teachers do not get enough respect from students and parents, many said that they simply did not like the teaching profession. 25% of these respondents said that low wages paid to teacher was the main reason.
Respondents were also asked what qualities a 21st century teacher should possess. 88 percent of respondents said it was professionalism, 75% - authority in the eyes of children, and 72% - knowledge of the latest teaching methodologies.
The study was carried out by research agency Norstat by interviewing 1,006 residents on the Internet.