International Internet Magazine. Baltic States news & analytics
Thursday, 21.06.2018, 17:01
Abrama: Latvian Competition Council in need of economists to fight competition violations
Nina Kolyako, BC, Riga, 06.07.2012.

Print version
The Competition Council of Latvia plans to hire an officer who will actively study the economic aspects of cases investigated by the council, introduce new economic approaches and use econometric methods, since the council experiences a growing necessity for analyzing various economic phenomena, for example, excessively high or low prices, Competition Council Chairwoman Skaidrite Abrama said in an interview with Nozare.lv.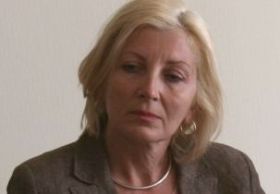 Skaidrite Abrama.
The Competition Council currently employs 34 people and plans to increase its staff to 45 this year. The employees have to keep up with a very heavy workload, working on complicated and voluminous cases. This year, the council hired four new employees, who are already successfully working, said Abrama.
Economy plays an important role in busting cartels, therefore the council must continue improving its economic analysis capacity. The council has good lawyers, which is proved by the fact that nearly all Competition Council decisions are confirmed in courts.
At the moment, half of the council's employees are lawyers, the other half – economists or technical experts.
As reported, the government approved Abrama as the council's new chairwoman on June 12. She took office on June 26.
Abrama has a master's degree in management from the University of Latvia. She has also studied at the Swiss universities "Akad" and "Imaka", the Business Promotion Institute at the Austrian Chamber of Commerce.
Abrama has been working at the Competition Council from 2004 to 2009 as a council member, and a senior economist from 2009 to 2011. Before that, Abrama worked as deputy director at the "Internationaler Bund" Institute of Languages.