International Internet Magazine. Baltic States news & analytics
Tuesday, 18.01.2022, 00:09
The EU-harmonized annual inflation for October estimated at 0.5% in Lithuania
Renata Paškevičienė, Statistics Lithuania, Vilnius, 29.10.2020.

Print version
The annual (October 2020, compared to October 2019) inflation provisional estimate calculated based on the HICP stands at 0.5% in Lithuania.
This was mainly influenced by an increase in prices for healthcare goods and services, alcoholic beverages and tobacco products, furnishings, household equipment and routine maintenance goods and services, as well as a decrease in prices for transport goods and services, housing, water, electricity, gas and other fuels and services.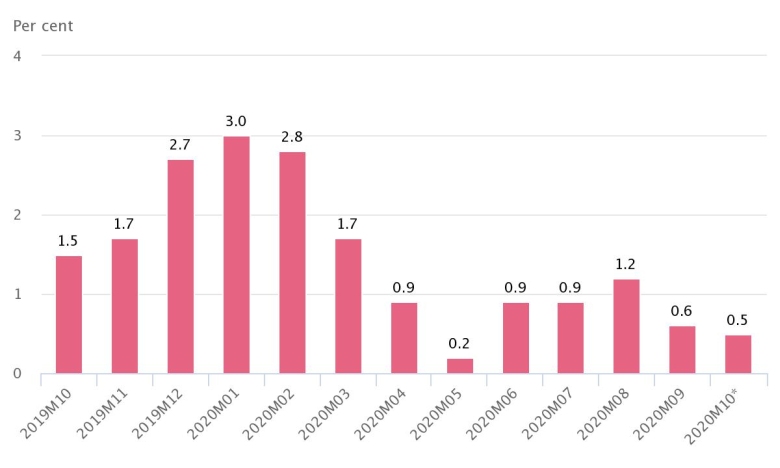 Provisional monthly (in October 2020, against September) change in consumer prices calculated based on the HICP is close to zero.
Fig. 2. Monthly price change calculated based on the HICP and its October provisional estimate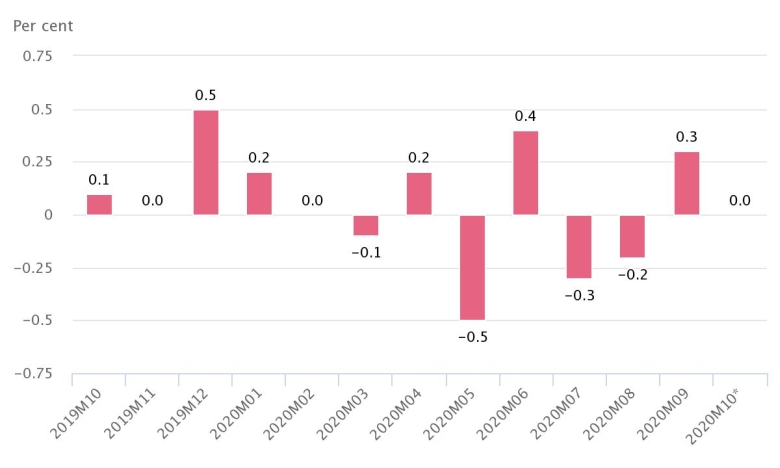 Statistical information on the November 2020 inflation provisional estimate calculated based on the HICP is due on 27 November 2020.

Statistical information is produced and disseminated pursuant to the European Statistics Code of Practice.

For more terms, please see the Dictionary of Statistical Terms.
Definitions :
Harmonised index of consumer prices — a consumer price index calculated according to the methodology harmonised within the European Union.
HICP inflation — inflation calculated based on the harmonised index of consumer prices (HICP), which is calculated according to a methodology agreed by EU countries and allows the comparison of general price level growth rates among EU countries.
Inflation — a continuous increase in the general price level, resulting in a decrease in the purchasing power of money. Inflation is usually calculated based on a consumer price index and expressed in per cent.