International Internet Magazine. Baltic States news & analytics
Sunday, 27.09.2020, 01:54
Small drop in unemployment observed for first time since appearance of Covid-19 in Latvia
BC, Riga, 07.08.2020.

Print version
Since the beginning of the Covid-19 crisis in Latvia this past March, when there was a substantial rise in the unemployment levels, a small drop in unemployment has been observed for the first time during this period, State Employment Agency director Evita Simsone told LETA.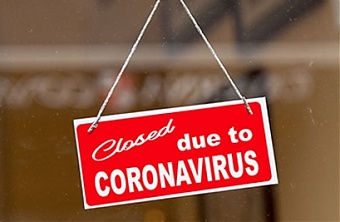 This is also evidenced by the data collected by the SEA on June 30 to July 31, which show that the number of registered unemployed in the country decreased by 268 people during this period. At the end of last month, such a status was officially determined for a total of 77,998 inhabitants, while at the end of June - 78,266. Although the number of unemployed in the Latgale Province has increased during this period, it has slightly decreased everywhere else.
At the end of July this year, the registered unemployment rate was 8.6 percent. In percentage terms, a decrease in unemployment by 0.1 percentage points has been observed in Kurzeme Province, while by 0.2 percentage points in Zemgale Province. In Riga, Riga region and Vidzeme Province, the unemployment rate did not change during the month, but in Latgale Province the unemployment rate increased by 0.1 percentage points during the month.
As reported, the unemployment rate in Latvia was at 10.1 percent in June of this year, which was higher than the European Union (EU) average, according to Eurostat.
According to Eurostat data, only Spain recorded higher unemployment than Latvia in June, at 15.6 percent. Latvia was followed by Cyprus with a 9.8 percent unemployment rate, Lithuania with 9.4 percent, Sweden with 9.3 percent, Croatia and Italy both with 8.8 percent, and France and Luxembourg both with 7.7 percent.
Meanwhile, the lowest unemployment rate - at 2.6 percent - was recorded in the Czech Republic, followed by Poland (3 percent), Germany and Malta (both 4.2 percent) and the Netherlands (4.3 percent).
Across the EU, seasonally-adjusted joblessness rose to 7.1 percent in June from 7 percent in May.