International Internet Magazine. Baltic States news & analytics
Wednesday, 23.09.2020, 15:17
Number of children has risen by 0.2% in Latvia in 2019
BC, Riga, 03.08.2020.

Print version
At the beginning of this year, there were 359,457 up to 17-year-old children in Latvia, which is 644 children or 0.2 percent more than at the start of 2019, according to the Central Statistical Bureau's (CSB) data.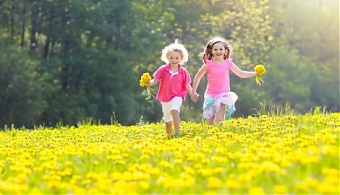 Photo: mk.gov.lv
The share of children in the overall population increased from 17.1 percent in 2013, which was the lowest point, to 18.8 percent at the beginning of this year.
CSB representatives noted that the emigration of children has been dropping in recent years.
A total of 2,184 children emigrated from Latvia in 2019, down 10.7 percent from 2018 and down 53.5 percent from 2011, the peak of the emigration wave.
Meanwhile, the number of children moving to Latvia from foreign countries grew from 1,353 in 2013 to 1,504 in 2019.
As a result of a negative net migration rate, the number of children in Latvia reduced by 680 in 2019, which is the smallest number in recent years. In 2018, the number of children decreased by 1,066 as a result of migration and in 2013 by 2,059.
At the same time, the number of births has continued to drop in Latvia in recent years . In 2019, the number of newborns dropped by roughly 500 from 2018 and by 3,200 from 2016 to 18,800.