International Internet Magazine. Baltic States news & analytics
Friday, 23.06.2017, 09:50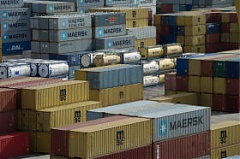 21.06.2017
US Ambassador to Latvia Nancy Pettit and embassy's employees today made a visit to the Riga port, the Riga Freeport Administration reported.
23.05.2017
Seasoned NATO heads will snicker at the idea that squabbles over defense spending are new. As long ago as 1970, then U.S. ambassador to NATO Harlan Cleveland described the alliance as "an organized controversy about who is going to do how much." Since NATO's inception, the United States has carried most of the organization's burden. As historian Lawrence Kaplan wrote, the alliance at its birth in 1949 was a one-sided affair, with Washington insisting on European contributions not because it expected anything in return but mainly as a sweetener to induce a skeptical U.S. Senate to abandon a tradition of nonentanglement in Europe.
23.05.2017
Nokia and Apple announced today that they have settled all litigation related to their intellectual property dispute and agreed a multi-year patent license.