International Internet Magazine. Baltic States news & analytics
Monday, 30.03.2020, 13:16
Verdict in Zolitude store collapse will be appealed - chief prosecutor
BC, Riga, 20.02.2020.

Print version
The verdict delivered by Riga City Pardaugava Court in the Zolitude store collapse case will be appealed, Aivars Ostapko, chief prosecutor at the Department of Analysis and Management of the Prosecutor General's Office, said in an interview with Latvian Radio, referred LETA.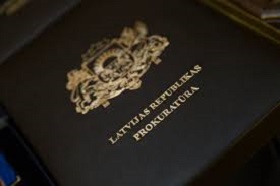 The prosecutor said he did not really agree with the opinion that the case was poorly investigated but added that the prosecutor's office will provide its argumentation after the full text of the verdict is released. Meanwhile, it is not really possible to comment on the ruling as long as the court's motivation behind the decision is not known. We will wait for the full verdict and then we will surely react and appeal it, the prosecutor said.
In Ostapko words, the court's communication with the public has been rather unsuccessful because one of the parties is being blamed for the outcome of the trial. "I would like to say "stop" because we are digging a trench between the panel of judges and participants of the trial," the prosecutor said, declining further comments.
As reported, Riga City Pardaugava Court on Tuesday handed down a jail sentence of six years to civil engineer Ivars Sergets for the collapse of a Maxima supermarket in Riga's Zolitude neighborhood in 2013, as the judge started reading the verdict in the high-profile case.
Sergets has also been banned from working in his profession for years, according to the court ruling. All the security measures imposed on Sergets have been left in place as well.
Also, more than EUR 5 mln will be enforced from him for the victim and relatives of victims. Moral compensations vary from EUR 1,000 to EUR 100,000.
The prosecutor had sought a jail term of seven years and six months for Sergets.
Construction inspection expert Andris Gulbis, construction supervisor Martins Draudins, architect Andris Kalinka who designed the collapsed supermarket, and construction company Re&Re construction operations manager Stanislavs Kumpins were acquitted of all charges.
Three Riga Construction Board officials - Janis Balodis, Marika Treija and Aija Melnikova as well as for Inna Suvajeva, senior expert in work safety in Maxima were also cleared of all charges.
The parties will be able to appeal the verdict when the court releases its full text.
The Zolitude store collapse case was heard in 198 court sittings and nine people were tried in connection with the tragedy.
The court completed investigation in the case in April 2019, and debates started in the middle of June 2019.
54 people died and several dozen were injured as a Maxima supermarket in Riga's Zolitude neighborhood collapsed on November 21, 2013. Construction experts have concluded that the tragedy occurred as a result of wrongly calculated maximum loads for the roof of the building.