International Internet Magazine. Baltic States news & analytics
Tuesday, 07.04.2020, 16:34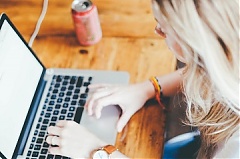 07.04.2020
Learning in classrooms is unlikely to resume before the end of this semester, Education and Science Minister Ilga Suplinska (New Conservative Party) told members of the Saeima Education, Culture and Science Committee on Tuesday, referred LETA.
30.03.2020
The French-Estonian cooperation program Parrot travel grants application round is now open for 2021-2022, informed LETA/BNS.
17.03.2020
Pupils of Tallinn's schools will be able to get a daily free school lunch again starting from Wednesday under a special arrangement approved by the city's authorities, reported LETA/BNS.
13.03.2020
The Estonian National Library will remain closed from Friday until further notice, the library announced on Friday morning referre LETA/BNS.
25.02.2020
The Estonian state real estate development company RKAS and listed builder AS Merko Ehitus on Tuesday signed a 34.7 mln euro contract on the construction of the building of the Tallinn Music and Ballet School in central Tallinn.
17.02.2020
In the following years, the National Library of Latvia will focus on the creation of digital archives in cooperation with higher education institutions and the Education and Science Ministry, the library's director Andris Vilks told LETA.
13.02.2020
The government has increased by 50% allowances for Lithuanian language teachers in Belarus, Poland and the Russian exclave of Kaliningrad, informed LETA/BNS.
10.02.2020
The Administrative District Court has ruled the government's decision not to approve the reelection of Indrikis Muiznieks' as University of Latvia rector unlawful, according to the ruling obtained by LETA.
06.02.2020
The growing demand for IT specialists is heating the market not only in the world or Lithuania, but also in Kaunas. In order to prevent the limited supply of skilled workers from becoming a barrier to development and growth, companies are taking a variety of decisions. Nowadays they start looking for talent not in universities but in high schools. However, an equally important factor - the retraining of adults - brings some fresh perspectives and pushes companies to look at the shortage of professionals in a different way.
05.02.2020
The Estonian Ministry of Education and Research on Wednesday revoked the activity license of Krabi School, located in the rural municipality of Rouge near the Estonian-Latvian border, writes LETA/BNS.
05.02.2020
In order to create a higher-value added economy, to provide a high quality and modern education and to increase Latvia's competitiveness in the global marketplace, major changes in the higher education system are needed. The American Chamber of Commerce in Latvia (AmCham) strongly supports the Ministry of Education and Science in its efforts to change the governance model of higher education institutions.