International Internet Magazine. Baltic States news & analytics
Tuesday, 21.05.2019, 12:37
Aviation expert: if government decides to sell airBaltic, it will have to explain why it is no longer considered strategically important
Alla Petrova, BC, Riga, 22.09.2011.

Print version
If the government decides to sell the national airline airBaltic, it will have to explain its objectives and reasons behind this decision, and comment on whether the airline is no longer considered a strategically important company, Nozare.lv was informed by aviation expert Talis Linkaits.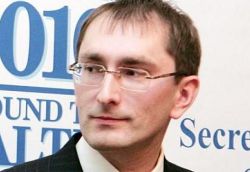 Talis Linkaits.
The next question is – who will buy the government's shares? "I believe, in order to ensure the state's strategic interests and successful development of Riga as a transport hub, airBaltic should attract strategic investors, who specialize in aviation, hopefully, with experience in the European Union," emphasizes Linkaits.
At the moment, all companies that are interested in airBaltic are connected with Russia, the Commonwealth of Independent States (CIS) or offshore companies, where the actual beneficiaries are not known. Linkaits believes that it would not be reasonable or favorable to sell airBaltic to such investors, writes LETA.
Linkaits believes that the airline's sale should be transparent. The investor should be established with through a tender.. The airline's price will be determined by the existing offers.
In order to set the price, it is necessary to assess the airline's future – its business plan, potential financial flow, and revenue during the next three to five years, explains the expert.
As reported, after the Cabinet's session yesterday, members of the government acknowledged that the state is ready to sell its shares in airBaltic, if agreement cannot be reached with the co-shareholder.
Prime Minister Valdis Dombrovskis (Unity) stressed that the airline's share capital increase still remains the primary scenario, but if agreement is not reached, then, as an alternative scenario, a selling the state's shares will be considered.