International Internet Magazine. Baltic States news & analytics
Sunday, 24.10.2021, 02:20
The Government and the Port of Tallinn concluded a handling contract for ferries
Juhan Tere, BC, Tallinn, 13.02.2015.

Print version
On February 12th 2015, Estonian Minister of Economic Affairs and Infrastructure Urve Palo and the Port of Tallinn concluded a contract for organising ferry traffic on the Rohuküla-Heltermaa and Kuivastu-Virtsu lines, reports BC the ministry's press service.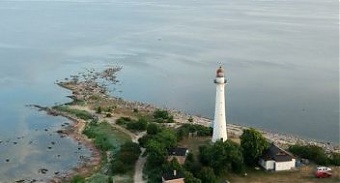 The Government concluded the contract with the Port of Tallinn for ten years, starting on 1 October 2016.

According to Minister of Economic Affairs and Infrastructure Urve Palo, she is glad that the ferry traffic will be organised by a company, which won an open competition with several participants. "For the first time in history, there was more than one participant in the ferry procurement for the mainland and bigger islands. Even though few people had faith in it, the direction chosen by the Government showed that competition is possible," she added.

"Today, the people living on the islands can be secure in the knowledge that good service will continue in two years' time and to a larger extent," Palo said. "The investment in new ships has been extensive and my expectations to the service provider are high."

Nearly 200 million euros are paid for subsidies to the subsidiary of the Port of Tallinn for 10 years. The exact amount of the subsidy depends on inflation, the number of shipments commissioned by the Government, the number of passengers, etc.

The Port of Tallinn will build four new ferries for the Saaremaa and Hiiumaa lines by 1 October 2016, two ferries for each line. The ferries are intended for independent passage all year round, without external towing or ice breaking services. Each ship will fit at least 150 passenger cars or ten road trains. A ferry will contain passenger seats with rescue equipment for at least 600 passengers, with at least 400 seats indoors.

Liquefied gas readiness is also planned for the ships to be built by the subsidiary of the Port of Tallinn, as an alternative to diesel fuel, which means that they can be easily adapted for more environmentally friendly work in the future.