International Internet Magazine. Baltic States news & analytics
Wednesday, 23.07.2014, 06:53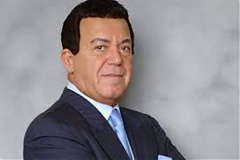 21.07.2014
Minister of Foreign Affairs Edgars Rinkevics (Unity) has banned three popular Russian musicians - Oleg Gazmanov, Joseph Kobzon and Alla Perfilova, also known as Valeriya - from traveling to Latvia, informs Press and Information Division of the Ministry of Foreign Affairs.
11.07.2014
According to Statistics Estonia, 274,000 tourists stayed in accommodation establishments in May 2014. There were 2% more foreign tourists and 9% more domestic tourists than in the same month of the previous year.
09.07.2014
As of Thursday, July 10, all Lattelecom TV platforms will begin showing a special "pop-up" channel for the music festival "Positivus", which will also continue for one month after the festival, Juris Gulbis, the chairman of the board of Lattelecom, announced today, cites LETA.
09.07.2014
Estonian consuls in Russia have issued nearly 60,000 visas for travelling to Estonia in six months, and there has been no noticeable decline in the number of Russian tourists, writes LETA/National Broadcasting.
08.07.2014
The State Department of Tourism has been obligated to address the Prosecutor's Office due to possible criminal actions by travel operator Go Planet Travel. The information came from Minister of Economy Evaldas Gustas after the Government's meeting on Monday, cites LETA/ELTA.
08.07.2014
In the first quarter of the year 2014, Riga hotels and other accommodation establishments registered 19% more visitors than in the first quarter of 2013, whereas the average number of nights spent by foreign travellers to Riga grew by 2%, according to information from the Riga Tourism Development Bureau (RTDB), informs BC the Latvian Institute.
07.07.2014
In June this year, the ports of the Port of Tallinn were used by a total of 1,031,774 passengers, reports the enterprise in its press release on Monday, cites LETA.
07.07.2014
Lithuanian travel agency Go Planet Travel's insolvency will affect some 900 tourists, but officials are taking steps to resolve the situation, announced the director of the Lithuanian State Tourism Department this morning.
07.07.2014
From July 4th, it is even faster and more convenient for the passengers from the neighbouring Belarus to reach the airports of Vilnius and Kaunas. Loukost, a subsidiary company of the transport group Alizana based in Minsk, launched express shuttle routes Minsk-Kaunas Airport and back. This month a stop at Vilnius Airport will be added to this route, reported BC press service of the airport.
07.07.2014
Air Lituanica's creation was announced on October 2012, and its first flight took off from Vilnius to Brussels on the 29th of June 2013. Last spring, the company increased its flight schedules and offers now 30% more destinations, reported BC the press service of Vilnius City Municipality.
04.07.2014
It has been proposed to introduce local charge not only in Lithuanian resorts, but also in other municipalities, informs LETA.