International Internet Magazine. Baltic States news & analytics
Sunday, 22.01.2017, 18:24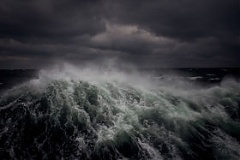 12.01.2017
The Romantika, a ferry operated by Estonia's Tallink Grupp, that was damaged in rough seas on its way from Stockholm to Riga last night, and is still on its way to Riga, is safe enough to leave for Stockholm at midnight, reports LETA.
05.01.2017
The listed Estonian shipper Tallink's new LNG-fueled fast ferry Megastar bunkered liquefied natural gas for the first time at the newly-completed Pori terminal in Finland on Wednesday, writes LETA/BNS.
04.01.2017
Ships of the listed Estonian shipper AS Tallink Grupp carried 2.2 mln passengers in the final quarter of 2016, 4.7% more then during the same three-month period in 2015, writes LETA/BNS.
29.12.2016
Funicular railways constructed on the Gediminas Hill in Vilnius 13 years ago should be scrapped for good, Birute Kulnyte, director of the Lithuanian National Museum said LETA/BNS.
28.12.2016
The Lithuanian State Tourism Department plans to resume supervising travel agencies, which now operate without any regulations and obligations, according the business daily Verslo Zinios reported on Wednesday writes LETA/BNS.
15.12.2016
According to Statistics Estonia, in October 2016, domestic and foreign tourists who stayed in Estonian accommodation establishments numbered 267,000, which was 7% more than in October 2015.
14.12.2016
e Tallinn Airport is expecting to have the best year in history in 2016 as the number of passengers passing through the airport should exceed the record number of 2.2 mln passengers recorded in 2012, informed LETA/BNS.
13.12.2016
December marks the start of the official skiing and ski trip season, but while in Latvia the snow is rather scarce and ground is black, a lot of us decide to seek for snow elsewhere during upcoming winter months. SmartLynx Airlines, the leading charter airline in Estonia and Latvia brings out five recommendations what to keep in mind while travelling to ski trip, so that your holiday is pleasant all the way from airport to ski slopes.
13.12.2016
In the third quarter of 2016, the number of guests in hotels and other types of accommodations in Riga grew by 7.8 percent year-on-year to 420,780, the Riga Tourism Development Bureau (RTAB) said, citing information from the Latvian Central Statistical Bureau.
09.12.2016
Latvia's recognizability as a tourism destination is rather low even in the markets located in the same region, Inese Sirava, Director of Tourism Department at the Latvian Investment and Development Agency said LETA.
28.11.2016
The Latvian rural tourism industry has seen the number of guests drop by 5-10 percent this year, LETA was told at Lauku Celotajs (Rural Traveler) association.