International Internet Magazine. Baltic States news & analytics
Sunday, 26.04.2015, 02:18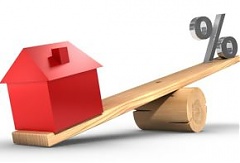 24.04.2015
The total volume of loans and leases to Estonian companies and households was 3% larger in March 2015 than a year earlier; the loan and lease portfolio increased by 43 million euros during the month to 15.3 billion euros, Estonia's central bank Eesti Pank said in its fresh financial sector statistics, cites LETA.
21.04.2015
The European Union has awarded a European Heritage Label to the modernist interwar architecture of Kaunas. The decision was announced in the Official Journal of the European Union, reported BC the Kaunas City Municipality.
20.04.2015
According to Statistics Estonia, the percentage change of the construction price index in the 1st quarter of 2015 was 0.6% compared to the 4th quarter of 2014 and 0.1% compared to the 1st quarter of 2014.
20.04.2015
The new Estonian government coalition agreement prescribes building a large conference centre in Tallinn, and the first choice is to renovate the neglected Tallinna Linnahall (Tallinn City Hall) for this purpose, LETA/Public Broadcasting reports.
20.04.2015
Estonian real estate developer AS Pro Kapital Grupp Council announced that according to audited annual report for the financial year 2014, the company's audited net profit amounted to 21.235 million euro, in the year 2013 the company's net loss amounted to 2.578 million euros, writes LETA.
20.04.2015
Based on preliminarily data of the Centre of Registers, 7,900 real estate transactions were recorded in Lithuania in March 2015, by 15.8% more compared to February, but by 23.7% fewer than in March 2014.
20.04.2015
The prosecutor's office in Latvia has brought charges against eight persons in a criminal case on the collapse of the Maxima supermarket in Zolitude, reports LETA, according to a statement posted on the prosecutor office's website.
17.04.2015
The municipal waterworks company Rigas udens (Riga water) will cancel the April 30 auction of the historic Agenskalns water tower, and set up a task force to develop a concept on how the water tower could be utilized in order to make it available for the public.
17.04.2015
The Estonian government approved on Thursday of handing over real estate units near the Tallinn Seaplane Harbour from justice ministry to interior ministry in order to erect the European Union IT agency's permanent headquarters building there, interior ministry press department announced LETA.
17.04.2015
Following the major blaze at the Riga Circus complex in downtown Riga, and the shock and time period needed to come to grips with it, Riga Circus management now estimates it will be at full throttle again by early July 2015, reports LETA.
17.04.2015
The Riga Municipal Construction Board gave permission on April 16th for the start of repair work to correct defects in the new A Wing's Section 6 at Riga-Stradins Hospital and its energy hub, informs LETA.