International Internet Magazine. Baltic States news & analytics
Thursday, 31.07.2014, 16:30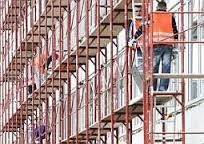 31.07.2014
Until the end of 2014 it is expected to renovate 300 apartment-blocks, 13,500 households will be provided with state support to renovate these apartment-blocks, informs ELTA/LETA.
22.07.2014
The Security Police have discovered a possible case of corruption at the Office of Citizenship and Migration Affairs that deals with illegal issuing of residence permits, informs LETA.
18.07.2014
Analysis of the Household Budget Survey data compiled by the Central Statistical Bureau of Latvia (CSB) shows that in 2013 household consumption expenditure per household member was EUR 301, which is EUR 19 more than in 2012.
17.07.2014
Negotiation of 100% of the UAB Rolvika shares acquisition is ongoing by AB City Service. On 16 of July, 2014, the application for authorisation of transaction was submitted to the Competition Council of the Republic of Lithuania, reports LETA/ELTA.
17.07.2014
"Lucavsala eco community" together with alliance "Free Riga" plans to petition against Riga City Council's decision to sell Lucavsala, urging public discussions on further development of the property, meanwhile, the Environmental Protection Club is preparing a complaint to an ombudsman, claiming that Riga City Council's deputies are denying residents freedom of speech.
14.07.2014
About 55% of the total collection of the Latvian National Library's books have been transported to the new library building or the "Palace of Light", public relations specialist at the Latvian National Library, Augusts Zilberts informed LETA.
11.07.2014
The number of flats advertised as property for sale is growing in Estonia, increasing competition between those selling real estate, writes Äripäev.ee/LETA.
10.07.2014
House prices, as measured by the House Price Index (HPI), fell by 0.3% in the euro area and rose by 1.0% in the EU in the first quarter of 2014 compared with the same quarter of the previous year. These figures come from Eurostat, the statistical office of the European Union, informs LETA/ELTA.
09.07.2014
In order to show clients the new apartments currently available on the market, Latio has devised a tour, providing the chance to see apartments in Riga on both the right and left bank of the Daugava, Latio spokesman Roberts Karklins informed the business portal Nozare.lv, cites LETA.
09.07.2014
In a controversial decision, and despite protests from residents and the opposition, the Riga City Council's coalition parties Harmony Center and Honor to Serve Riga made the decision today to sell at auction municipal land on Riga's Lucavsala Island, informs LETA.
09.07.2014
Another auction of the now-defunct Ominasis Latvia property, including Kemeri Sanatorium complex in Jurmala, will be held on August 12, insolvency administrator Ainars Kreics informed the business portal Nozare.lv, cites LETA.