International Internet Magazine. Baltic States news & analytics
Wednesday, 23.09.2020, 15:49
Kirsons out as chairman of Lido supervisory board
BC, Riga, 04.08.2020.

Print version
Maris Blumbergs has taken over from Gunars Kirsons as supervisory board chairman of Latvia's Lido restaurant chain, the company's representatives informed LETA.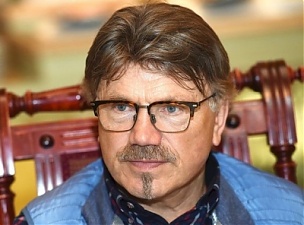 According to information available at Firmas.lv, Armands Grinbergs has replaced Valerijs Liegis as a member of the company's supervisory board and Olesja Sergejeva is staying on as a member of the Lido supervisory board.
Kirsons has made the replacements on the supervisory board to strengthen the company's leading market position and enhance its management, Lido representatives said.
Blumbergs, who headed Lido from April 2017 to May 2019, has an experience of more than ten years in financial management, the company's representatives said.
They underlined that Kirsons, the founder and long-time head of Lido, has no plans to sell a controlling stake in the company and that he intends to focus on development and technology projects.
Rita Auzina continues to head the Lido management board, which also includes Renars Gulbis and Rasmuss Petersons.
As reported, the Competition Council has granted Amber Beverage Group Holding permission to acquire decisive influence in joint-stock catering company Lido.
In 2018 Lido posted EUR 41.883 million in sales, up 8.5 percent from a year ago, while the company's profit shrank 7.3 times to EUR 241,365.
Lido was registered in 1991, and has a share capital of EUR 1.292 million. The company's beneficial owners are Gunars Kirsons and Russian national Vladimir Shestakov who owns VSh Holding.
Amber Beverage Group is a leading producer, distributor, logistics provider and retailer of beverages. It operates internationally from its head office in Luxembourg and through its production and distribution companies in Russia, Mexico, the UK, Austria, Australia and the Baltics, its historical home. Latvijas Balzams distillery also is a part of Amber Beverage Group.