International Internet Magazine. Baltic States news & analytics
Saturday, 08.08.2020, 09:20
Edgars Kots becomes sole owner of the publisher of Dienas Bizness newspaper
BC, Riga, 03.07.2020.

Print version
Edgars Kots, who owns Izdevnieciba Dienas Mediji publishing house, has become the sole owner of Dienas Bizness Izdevnieciba, the publisher of Latvia's Dienas Bizness business newspaper in Latvia, informs LETA.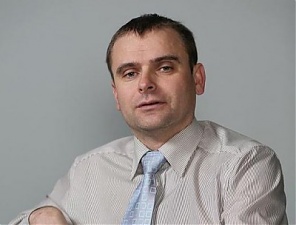 Kots confirmed to LETA that he has acquired 100% in the company which until now indirectly belonged to Janis Marsans and Janis Svarpstsons. Kots would not disclose the price of the deal, saying that this is confidential information.
Asked what the business paper's focus will be after the ownership change, Kots said that the priority is to restore the reputation of the Dienas Bizness brand, which he admitted was "historically slightly tarnished".
"The first step after the ownership change is to improve Dienas Bizness' reputation. We will do everything to bring the Dienas Bizness brand back as a leading business news outlet," said Kots.
The new owner said that for the time being no replacements are being planned on the paper's editorial board but that job cuts are being planned for the management. "I want the editorial board to keep working, there are no plans for particular changes. Undoubtedly, I see the opportunity to successfully optimize the management through cooperation of the two media [Izdevnieciba Dienas Bizness and Izdevnieciba Dienas Mediji]," Kots said, adding that he wants to motivate the editorial staff for exciting and creative work.
He also said that the fine imposed by the Corruption Prevention Bureau (KNAB) on Izdevnieciba Dienas Bizness for violations of campaigning rules applies to the company's former owner, SM Investcijas, which belongs in equal parts to Marsans and Svarpstsons.
As reported, KNAB has fined the owner of the Dienas Bizness newspaper - SIA Izdevniecibas Dienas Bizness, EUR 104,500 for exceeding political campaign spending limits during the 2018 Saeima elections.
The company has been fined by the KNAB for its activities during pre-election period of the 2018 Saeima elections.
Just before the elections, the newspaper released two special editions praising KPV LV and Harmony. 800,000 copies of these special editions were circulated.
The newspaper claimed at the time that these special editions were a part of its subscription campaign, but the KNAB believes that this was deliberate pre-election campaigning.
According to Firmas.lv, the company operated with EUR 1.889 million in turnover in 2018, and posted EUR 272,577 in losses. Financial figures for 2019 have not yet been released.
Last autumn, Dienas Bizness stopped publishing as a daily newspaper, and since November is published as a weekly magazine.